Our minibus hire branch in Compiègne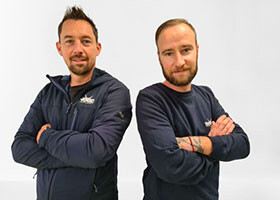 Details
1491, avenue Octave Butin
60280 Margny-Lès-Compiègne
Getting there
Branch opening hours
(may differ from online reservation times)
Monday-friday : 09:00-13:00, 14:00-18:30
Saturday : 09:00-13:00, 14:00-17:00
Sunday and public holiday : closed
---
Our fleet of minibuses rental in Compiègne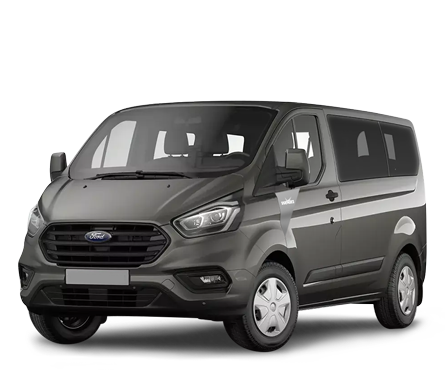 Ford Transit Custom Kombi
Automatic 9 seat Minibus Hire
9 A 9 1
See full details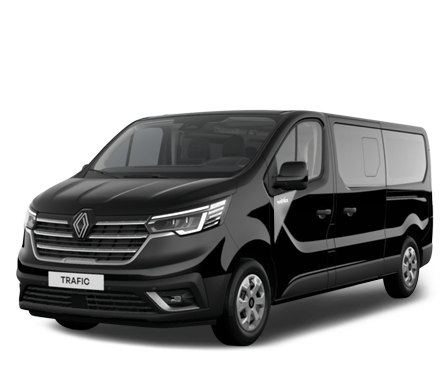 Nissan Primastar Combi
9 seat Minibus Hire
9 A/M 9 2
See full details
---
Rent a minibus in Compiègne
Compiègne is the most opportune base camp for your group adventures since it's just outside Paris and yet far enough away to make a quick escape to the wide open green (or any other favourite colour) spaces of your choice. That's why we can recommend (objectively, of course) minibus hire in Compiègne as the best option for these adventures.
This proximity to the capital and surrounding areas also makes hiring a minibus in Compiègne a great starting point for all your professional meetings requiring group travel (for up to nine, driver included, with 9 seat minibus hire). You might have a business meeting, seminar or team building activity for which people carrier hire in Compiègne will get you to the right place in ultimate comfort. By the way, your minibus rental agency in Compiègne is close to the Paris-Beauvais airport (45 minutes), the Haute-Picardie TGV station (40 minutes) and the Roissy-Charles de Gaulle airport (30 minutes), making it an excellent means of transportation for picking up or dropping off your high profile partners and associates using our fleet of high-end Mercedes minibuses.
We mentioned green spaces earlier and the area around Compiègne is filled with them. Hire a minibus to take full advantage of these amazing landscapes. Many lovely cultural excursions interspersed with stops in nature (or full-on nature explorations with a few cultural stops mixed in, depending on your mood) await with minibus rental in Compiègne.
With minibus or people carrier hire in Compiègne, you can head out with your family on the famous Chemin des Dames to explore numerous points of interest like crucifixes, national monuments and panoramas galore for a memorable itinerary highlighting the Compiègne region's history. While you're at it, take advantage of your minibus rental in Compiègne to explore the incredible Compiègne forest and its rich historical heritage at the famous Clairière de l'Armistice.
Then eat up the miles in utmost comfort as your minibus hire in à Compiègne takes you to all of the architectural heritage this region offers. Start with the Château de Compiègne, of course, then continue on to its imposing counterpart in Pierrefonds before making your way to Chantilly to visit the château there as well as the incredible royal stables.
Of course, the adventures made possible by minibus hire in Compiègne aren't limited to the Oise or Picardy regions! The ample storage capacity leaves you plenty of room for comfort, so you don't have to skip longer excursions. Bring your water sports gear for an escape to beaches in Manche, Tréport and Touquet. Or go further (following all the rules of the road) to Brittany. Hiring a minibus in Compiègne is just the first step. The rest of the journey is up to you!