Our minibus hire branch in Marseille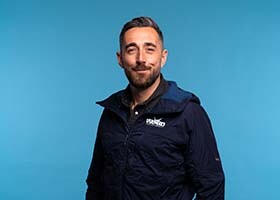 Details
191, boulevard de la Valbarelle
Block 157
13011 Marseille
Getting there
Branch opening hours
(may differ from online reservation times)
Agency opening hours
(may vary from online booking times)
Monday - Friday: 09:00-13:00, 14:00-18:00
Saturday & Sunday & public holidays: by appointment
High season hours (from 06/01 to 10/31)
Monday to Saturday: 09:00-18:00
Sunday & public holidays: by appointment
---
Our fleet of minibuses rental in Marseille
---
Rent a minibus in Marseille
The Phocaean city is diverse and multifaceted, an economic, cultural and tourist hub at the crossroads of south-east France. This gives you so many reasons to opt for minibus hire in Marseille.
But before we mention any other reasons to choose minibus rental in Marseille, as good as they may be, we have to tell you about the city's heartbeat: the mythic football club and its Stade Vélodrome. Of course, don't expect to use your minibus hire in Marseille to bring your cycle. However, people carrier hire in Marseille will allow you to follow your favourite team as they travel to a championship in France or elsewhere in Europe. Long-time supporters of Olympique de Marseille will be overjoyed by this!
Marseille is about more than just Olympique, so there is no shortage of events that require minibus hire in Marseille. As the economic centre of the Provence-Alpes-Côte d'Azur region, the city is a hub served by an excellent, well-developed transport network that includes the Marseille-Provence airport, the Aix-en-Provence TGV station, the Marseille Saint-Charles station and easy access to major motorways. This makes minibus hire in Marseille the perfect way to get to the departure point for your business trips or to pick up your business partners in a spacious, comfortable vehicle thanks to our suitable minibus hire range.
Go beyond the city limits with people carrier hire in Marseille to explore the many cultural highlights in the Bouches-du-Rhône department and the Provence-Alpes-Côte d'Azur region. Make travelling easier by carpooling with family and/or friends to attend a long list of events within easy range thanks to 9 seat minibus hire in Marseille, such as the Cannes Film Festival, the Avignon Festival or the Aix-en-Provence lyric art festival. Professionals working these gatherings will find that minibus hire in Marseille is the perfect way to get to these events, especially considering the amount of gear they can put in the spacious boots in our 9 seat minibuses for hire.
And, while we typically think of her facing the sea, Marseille is also backed by a deeply charming countryside. There's nothing better for group kayak, cycle or hiking adventures than to head out together in an enjoyable atmosphere thanks to minibus hire in Marseille. Escape to the Verdon Gorge or the southern Alpes or explore Camargue or Luberon with your friends. Minibus rental in Marseille takes any form you want.