Our minibus hire branch in Toulouse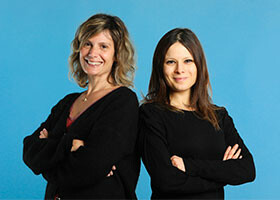 Details
38, avenue de Villemur
31140 Saint-Alban
Getting there
Branch opening hours
(may differ from online reservation times)
Monday: 09:00-13:00, 14:00-18:00
Tuesday - Thursday: 09:00-13:00, 14:00-18:00
Friday: 09:00-13:00, 14:00-18:00
Saturday: by appointment
Sunday and public holiday : closed
Useful information about your branch
---
Our fleet of minibuses rental in Toulouse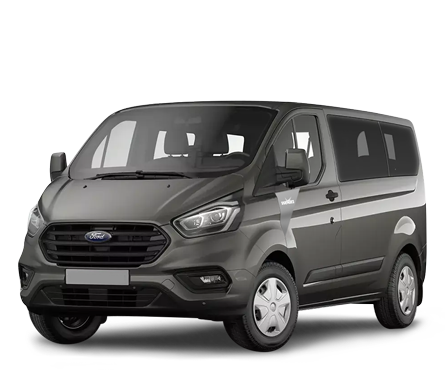 Ford Transit Custom Kombi
Automatic 9 seat Minibus Hire
9 A 9 1
See full details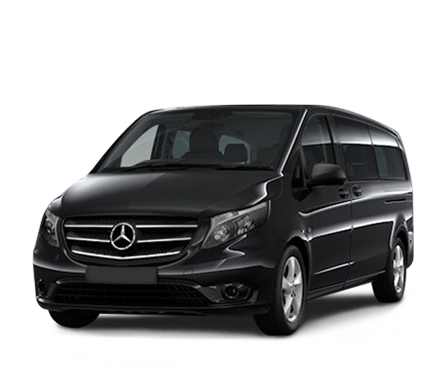 Mercedes Vito Luxe
Automatic 8/9 seat Minibus Hire
8/9 A 6 2
See full details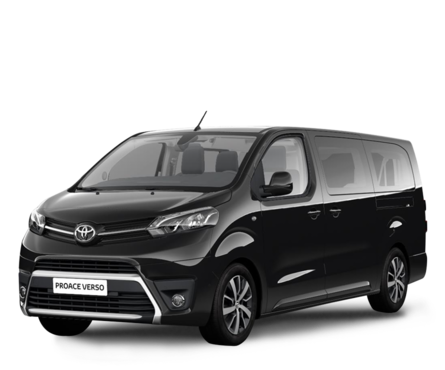 Toyota Proace Verso
9 seat Minibus Hire
9 M 9 2
See full details
---
Rent a minibus in Toulouse
Just minutes from the Toulouse-Blagnac airport, the WeVan Toulouse agency offers a wide range of 9-seater minibuses and 7- to 8-seater minivans for business professionals and individuals to choose from.
Toulouse is Occitane's capital and host to many conferences, workshops and other exhibitions at the Centre des Congrès Pierre Baudis, Parc des Expositions and city halls. Our 9 and 7-seater minibuses provide the comfort and silence that businesspeople appreciate. These are true luxury vehicles with leather upholstery and tinted windows, ideal for relaxing and conversing. They are also popular with event organisers who use them to transport stars, actors and musicians to show venues or theatres in the Pink City like Zénith de Toulouse, Bikini, Théâtre du Capitole, Salle Nougaro and more. Toulouse is also a city that hosts many festivals, including Rio Loco. The WeVan Toulouse agency makes available minibuses with long and extra-long wheelbases with maximum cargo space for groups of musicians. Toulouse is also home to many sports teams. Few cities have national-level rugby and football clubs, yet we have the Stade Toulousain and the Toulouse Football Club. We also see this high level of sports activity with the many clubs and associations that rely on We-Van for their out-of-town trips. 9-seater minibus hire is their favourite choice. It combines comfort and room for players with an attractive price.
Individuals prefer to hire minibuses or minivans for their family escapades or trips with friends. Depending on their party's size, they choose to hirer a 7- or 9-seater minivan. Minibuses drive like cars and just require a category B driving license. Groups of cyclists can hire a bicycle rack from the WeVan Toulouse agency and take on one of the many mythical Tour de France's Alpine passes, including the famous Col du Tourmalet. And even if you aren't into sports, you'll make unforgettable memories on a jaunt with friends in a minivan. There are many tourist destinations in the Toulouse area including the Gers and Dordogne regions as well as towns like Cordes-sur-Ciel, Saint-Cirq-Lapopie and Cahors (and its vineyard). The southwest is also a gastronomic heaven. You'll enjoy so many dishes like foie gras, cassoulet and duck confit during your minibus adventure. From Toulouse, you can quickly reach the Hautes Pyrénées department, as well as Spain and Andorra. The We-Van Toulouse agency can provide vehicles equipped with snow tires and chains so you can safely travel as a group to your favourite winter sports resort.
The WeVan Toulouse agency team's specialists are here service to answer your questions and offer personalised advice and services.