Our minibus hire branch in Rennes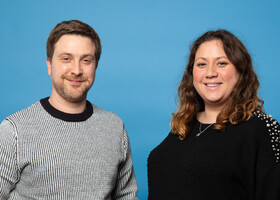 Details
6, rue Jean Marie David
- Parc d'Activités de la Teillais
35740 Pace
Getting there
Branch opening hours
(may differ from online reservation times)
Monday: 09:00-13:00, 14:00-18:00
Tuesday - Thursday: 09:00-13:00, 14:00-18:00
Friday: 09:00-13:00, 14:00-18:00
Saturday: by appointment
Sunday and public holiday : closed
Useful information about your branch
---
Our fleet of minibuses rental in Rennes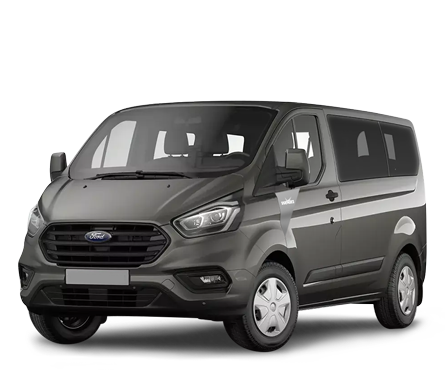 Ford Transit Custom Kombi
Automatic 9 seat Minibus Hire
9 A 9 1
See full details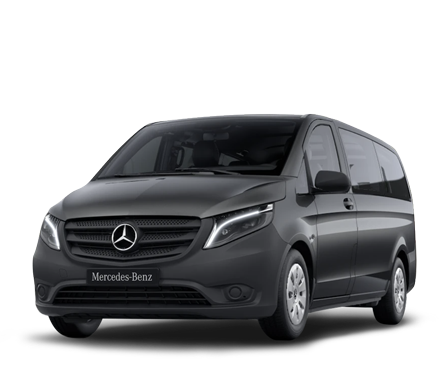 Mercedes Vito
Automatic 9 seat Minibus Hire
9 A 6 1
See full details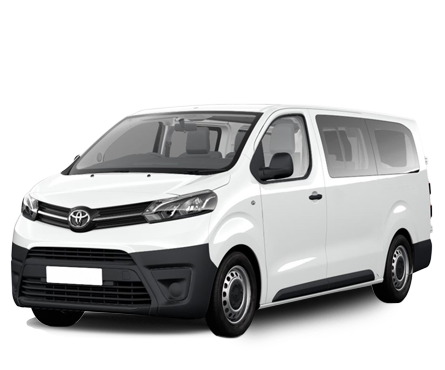 Minibus Classic
9 seat Minibus Hire
9 M 9 1
See full details
---
Rent a minibus in Rennes
The We-Van Rennes agency has a full range of seven-passenger cars, nine-passenger minibuses, and eight-passenger luxury vehicles for hire from top-quality brands: Volkswagen and Mercedes. People transport professionals especially appreciate that our minibuses are reliable, comfortable for passengers and have ample space for luggage. They are as easy to drive as a car and only require a category B driving license.
Rennes is the capital of the Brittany region and gateway to the Ille-et-Vilaine, Côtes d'Armor, Morbihan and Finistère departments. Renting a minibus is the perfect solution for an enjoyable trip with friends or family. To visit Rennes, opt for a seven-passenger Volkswagen Caddy people carrier. It has an astonishingly-spacious interior despite its compact exterior. You'll want to visit Brittany's parliament, opera house, Parc du Thabor, and the Place des Lices, which features a market where you can sample a tasty sausage galette. You are in Brittany, after all! From the We-Van Rennes rental agency, you can head out to explore Mont-Saint-Michel, stopping to taste the famous Cancale oysters, then following the beautiful Emerald Coast to Saint-Malo. Renting a Volkswagen Transporter gives you a vehicle with height and space so you can make good memories with travel companions. And although Rennes isn't especially close to the mountains, many winter sports fans rent minibuses to travel to resorts in the Alps or Pyrénées when they're going with family or a group of friends. It's so much more fun and enjoyable than travelling in two cars. Plus, with the spacious boots in our Volkswagen and Mercedes vehicles, you won't have luggage on your lap…
Many businesspeople and showbiz professionals travel to Rennes. This trend is sure to increase since Brittany's capital city is only about an hour and a half from Paris on the new TGV line. The We-Van Rennes agency has the right vehicles to meet these travellers' various needs. If you're travelling to a conference or colloquium in Rennes, We-Van suggests the Volkswagen Transporter. This is also the minibus that sports clubs and associations prefer because it is sturdy, comfortable, spacious and has a large boot. Brittany also host nationally-known festivals, including Rencontres Trans Musicales music festival in Rennes, Etonnants Voyageurs book and film festival in Saint-Malo, Dinard Festival of British Cinema, Vieilles Charrues music festival in Carhaix, and more. The We-Van Rennes agency is ideally located north of Rennes making it easy to get to all these events. Production companies, concert promotors and theatre troupes like the exceptionally comfortable Mercedes Vito for touring in Brittany or getting to event venues in the Rennes area. Musicians want cargo space for their instruments and We-Van Rennes has just the vehicles they need with long- and extra-long wheel-base rental minibuses.
The We-Van Rennes agency team's specialists are here to answer your questions and offer personalised advice and services.