Our minibus hire branch in Strasbourg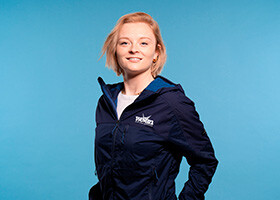 Details
6A, rue de l'Industrie
67118 Geispolsheim
Getting there
Branch opening hours
(may differ from online reservation times)
Lundi - Vendredi : 09:00-18:00
Samedi: 09:00-12:00
Dimanche et jours fériés : fermé
RETOUR EN AUTONOMIE POSSIBLE.
PRÉSENCE UNIQUEMENT SUR RDV.
En cas d'indisponibilités, direction le Sud vers l'agence de BÂLE-MULHOUSE.
---
Our fleet of minibuses rental in Strasbourg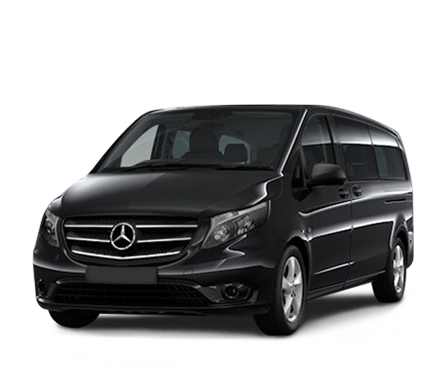 Mercedes Vito Luxe
Automatic 8/9 seat Minibus Hire
8/9 A 6 2
See full details
---
Rent a minibus in Strasbourg
Minibus hire in Strasbourg offers many possibilities. It's a great option for professionals as well as a doorway to unforgettable trips with friends. This option lets you combine business with pleasure, as the saying goes.
There are plenty of occasions in the area when a minibus hire in Strasbourg is useful, especially for sound and video professionals. They can (or should, let's be honest) hire a people carrier in Strasbourg for filming in the region. This is a great solution for the famous Festival international du film fantastique de Gérardmer, for example. Your passengers will be comfortable and you'll still have space for your equipment.

That said, exhibitors and professionals aren't the only ones who need a minibus hire in Alsace to get to a particular gathering, festival or other group celebration. A 9-seat minibus hire is perfect for a little escapade with family or friends to the Foire aux Vins in Colmar or the Foire Européenne in Strasbourg, as well as a more educational trip to the European Parliament. For a slightly less educational environment that will nevertheless encourage your little ones to become architects, hire a minibus in Strasbourg and take a few turns to cross the German border for a day at LEGOLAND Park located halfway between Stuttgart and Munich. And for those who aren't into building, the thrilling activities at Europa Park await you less than an hour away! We can never say this too often: drinking alcohol and driving are two activities that should never go together. However, with a bit of organising and a designated driver who abstains (you learn a new word every day), minibus rental in Alsace is a great way to explore the wine route with your best friends. (Maybe leave the little ones with their grandparents for this trip.) Make the good times last even longer by heading to Burgundy to continue the vineyard theme.

Finally, from a purely practical perspective, the highly strategic location of your minibus hire agency in Strasbourg – just 10 minutes from the airport and five minutes from the city centre – makes it the perfect solution for transporting your visitors, professionals, family and friends from said airport to their destination in full comfort no matter how many bags they have with them. Happy hiring! Choose your vehicle from our minibus fleet: 7-seat minibus, 8-seat minibus or 9-seat minibus. There's a minibus hire for every group size!