Our minibus hire branch in Besançon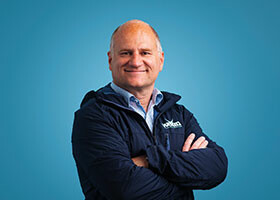 Details
7, route des Échansons
25870 Geneuille
Getting there
Branch opening hours
(may differ from online reservation times)
Monday-Friday : 08:00-12:00, 14:00-18:00
Saturday : 08:00-12:00
Sunday and public holiday : closed
Useful information about your branch
---
Our fleet of minibuses rental in Besançon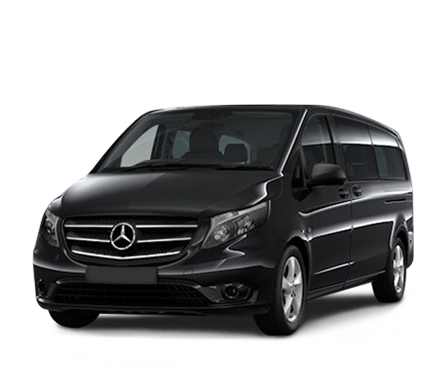 Mercedes Vito Luxe
Automatic 8/9 seat Minibus Hire
8/9 A 6 2
See full details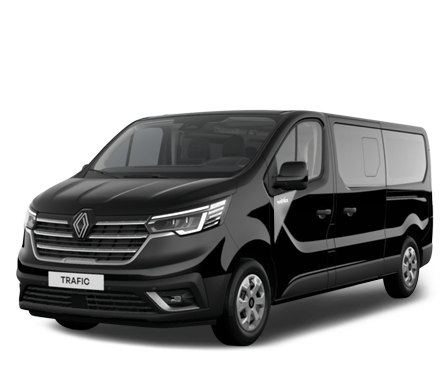 Nissan Primastar Combi
9 seat Minibus Hire
9 A/M 9 2
See full details
---
Rent a minibus in Besançon
Whether you're travelling for tourism or leisure, hiring a minibus in Besançon is a great option to suit many different needs. Whether you're transporting VIPs and need a more formal vehicle or travelling informally as a group, WeVan is the leader for minibus hire in Besançon.
Located about five kilometres from the Besançon Franche-Comté TGV train station, the WeVan minibus hire agency in Besançon is ideally located to meet your business travel needs. Thanks to this great location, your 9-seat minibus for hire in Besançon will be practically there waiting for you when you get off the train, less than two and a half hours from Paris and two hours from Lyon. Renting a minibus in Besançon, whether it's a Volkswagen Caravelle minibus or a Mercedes V-Class or Mercedes Vito minibus, gives you convenient access to all of Besançon and its surrounding area, from Burgundy to Switzerland. What's more, you'll travel in total comfort thanks to hired minibuses with high-end features.
But hiring a minibus in Bourgogne-Franche-Comté is for much more than business! Hiring a minibus in the Doubs department is a great way to travel as a family or a group of friends and go all over the Bourgogne-Franche-Comté region with lots of people, thanks to our 9-seat minibuses for hire. You'll be able to easily get around, whether in town or in the country, since hiring a van in Besançon doesn't incur any major fees when you go through a toll and the vehicles are able to go just about anywhere thanks to their great dimensions. So, hiring a minibus in Besançon is perfect for a visit with a large group. And why not set your sights higher? Hiring a minibus in Franche-Comté, with a few handy accessories added (bicycle rack, roof rack, hitch), is also an excellent option for going on holiday, allowing you to travel easily as a group.
Finally, hiring a minibus is a great option for both one-time and recurring needs for sporting and other events. Renting a minibus in Besançon will allow you, for example, to carry your team and equipment to a festival, or to take a group of supported to a rugby of football match in Lyon (or even further if you want!). All in all, hiring a van in Besançon is a great option for any situation and any travel with nine or more people.
Our team of professionals at the WeVan Besançon minibus hire agency will be happy to help you plan your future travel or road trip in a minibus.