Our minibus hire branch in Calais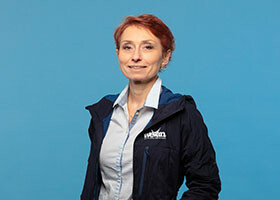 Details
9003, rue des Sycomores
62231 Sangatte-Bleriot Plage
Getting there
Branch opening hours
(may differ from online reservation times)
Reception hours :
Monday to Friday : 09h30-12h00 /14h00-18h00.
Saturday: Visit by appointement or for rental departures and returns.
Sunday and public holiday: Closed.
WARNING : IF YOUR RENTAL HOURS REQUEST DO NOT CORRESPOND TO
OUR OPENING HOURS, PLEASE CONTACT OUR AGENCY.
Useful information about your branch
---
Our fleet of minibuses rental in Calais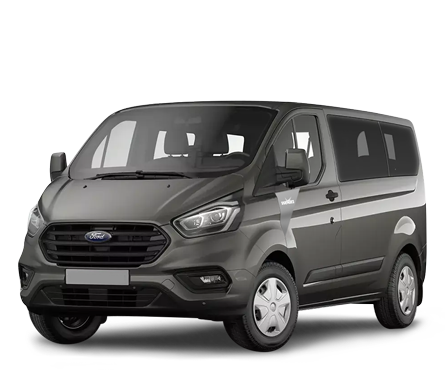 Ford Transit Custom Kombi
Automatic 9 seat Minibus Hire
9 A 9 1
See full details
---
Rent a minibus in Calais
Calais sits at the intersection of roads leading to Great Britain, Belgium and the Netherlands a bit further along the route. These roads will take you on adventures with family or friends as well as business trips. There are so many good reasons to hire a minibus in Calais.
Go to the port in Calais, look to the north-west and your escape will be calling to you. You'll see the English coastline in the distance, the lights of London, the Ferris wheel… Okay, fine, no one has eyesight that good. But the Great Fog (London's nickname, which perhaps wasn't chosen by its residents) isn't too far away. You just need to hire a minibus hire in Calais and then take the Channel Tunnel (or board a ferry) to make your way there. The WeVan minibus hire agency in Calais is close to the port and the train station, so this couldn't be any easier. Now you can start your British road trip!
Maybe you speak Flemish or Dutch better than English (although we wouldn't really bet on that last one). No problem. Your people carrier hire in Calais can also take you on a road trip through the low country where you can explore the lovely cities of Brussels, Bruges or Gant. Travel will be fun and comfortable in your 8-seater minibus rental or 9-seater minibus rental in Calais. Plus you won't have to keep your luggage to a minimum since you'll have a large storage space.
In a more formal environment, minibus hire in Calais can also be a significant advantage for professionals. Take care of your high-end people transport needs by hiring a minibus in Calais and choose from our 8-seater minibuses and 9-seater luxury minibuses. As you can see, hiring a people carrier is the perfect way to transport your business partners around your area.
This region has a full cultural calendar, so minibus hire in Calais is perfect for making your way from one event to another, like Côte d'Opale Festival and Rock en Stock. Hiring a people carrier in Calais makes it simpler for individuals to organise a group outing. For professionals like videographers and photographers, it allows them to transport their equipment without sacrificing their own comfort. Basically, minibus hire in Calais is the solution to all your problems!