Our minibus hire branch in Lille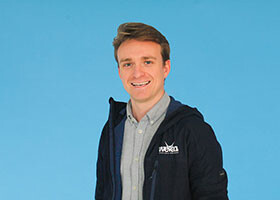 Details
112, rue d'Hondschoote
59200 Tourcoing
Getting there
Branch opening hours
(may differ from online reservation times)
Monday - Friday : 08:30 - 18:30
Saturday : by appointment
Sunday: by appointment
Public holiday : by appointment
Useful information about your branch
---
Our fleet of minibuses rental in Lille
---
Rent a minibus in Lille
The We-Van Lille Region agency takes no short-cuts on quality. Our service is impeccable, as are the minibuses available for hire. Well-known brands like Volkswagen and Mercedes give our individual and professional customers options for people carriers and minibuses that maximise reliability, comfort and driving pleasure.
Lille is the capital of the Hauts de France region, which includes the Aisne, Nord, Oise, Pas de Calais and Somme departments. It's located at a strategic crossroad in Europe between England and Belgium, and not far from the Netherlands, making it a region with many transportation needs, especially from the Lille-Lesquin airport and the Lille-Europe train station (the name says it all!). Clients transporting professionals appreciate the vast range of rental vehicles the We-Van Lille Region agency offers, including seven-passenger cars, eight-passenger luxury vehicles and nine-passenger minibuses. For business people, show-biz stars and other VIPs, the We-Van Lille Region agency offers high-end minibuses: the eight- and nine-passenger Mercedes Vito and eight-passenger Mercedes V-Class. Since We-Van was founded, one of our specialities has been renting minibuses to people from the show business world for theatre tours, movie filming or just for transporting actors and musicians to their shows or concerts. Lille is home to many cultural event venues, such as the Théâtre Sébastopol, Zénith Arena Lille, Gare Saint-Sauveur and Biplan. The We-Van Lille Region agency offers minibuses with long and extra-long wheel bases to groups of musicians for more cargo space and a 750kg tandem axle trailer for those who need to transport even more luggage and equipment. We have always had a special relationship with sports clubs and associations, who tend to prefer the nine-passenger Volkswagen Transporter.
Demand from individuals for people carriers and minivans is growing, both for specific events like hen and stag parties, as well as for tourism and gastronomy trips with family or friends. You're guaranteed to have a great time together filled with plenty of laughter! The seven-passenger Volkswagen Caddy and the nine-passenger Volkswagen Caravelle vehicles available at the We-Van Lille Region agency are ideal for this type of adventure. Make great memories just a short drive from Lille on a campervan adventure to Baie de Somme or Grand Site des Deux Caps, which features the Cap Blanc Nez and Cap Gris Nez cliffs. The We-Van Lille Region agency is also the perfect departure point for a trip to Bruges, Brussels, Antwerp, Amsterdam and London via the channel tunnel or a ferry from Calais or Dunkirk, which are about an hour from the agency's location in Tourcoing.
The We-Van Lille Region agency team's specialists are here to answer your questions and offer personalised advice and services.