Our minibus hire branch in Caen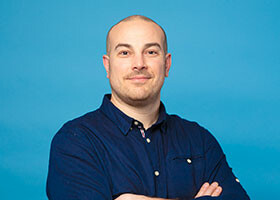 Details
15, rue Raymond Delente
14540 Bourguébus
Getting there
Branch opening hours
(may differ from online reservation times)
Monday - Friday: 09:00-13:00, 14:00-19:00
Saturday: 09:00-13:00, on the afternoon by appointment
Sunday and public holiday : by appointment
Useful information about your branch
---
Our fleet of minibuses rental in Caen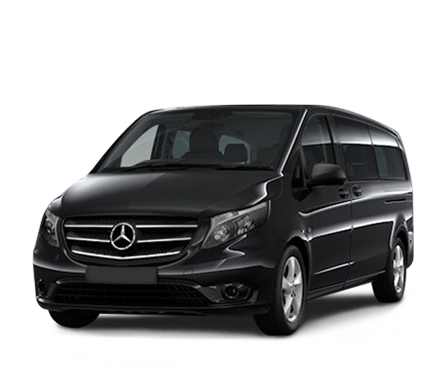 Mercedes Vito Luxe
Automatic 8/9 seat Minibus Hire
8/9 A 6 2
See full details
---
Rent a minibus in Caen
At just two hours away from Paris, Caen is the perfect starting point to discover the many cultural and tourism treasures that Normandy has to offer. And hiring a minibus is the best way to see them.
Caen is the capital of Calvados and your gateway to the Manche, Orne, Seine-Maritime and Eure departments. You're sure to have a great time and make wonderful memories in Caen when you rent a minibus to explore one of the area's many tourist routes, whether with family and friends or as part of a business event.
Hiring a minibus in Caen is ideal for any tourist group looking to discover the secrets that Normandy hides away. You can opt for a moving pilgrimage to the D-Day landing sites, starting at the Mémorial de Caen then continuing on to the beaches themselves: Omaha, Utah and Arromanches where you will see what remains of the largest artificial harbour ever built. You can also visit Pointe du Hoc and Sainte-Mère Eglise, where the dummy of an American paratrooper is attached to the church's bell tower.
For those who love untouched landscapes, you can hire a minibus in Caen to take you to Cotentin peninsula whose landscapes may well rival those of Scotland and Ireland. Those looking for more civilisation will want a minibus to explore the Côte de Nacre and the Côte Fleurie, which feature many well-known seaside resorts in Cabourg, Houlgate, Deauville and Trouville. Cross the Seine's estuary on the impressive Pont de Normandy to find the Côte d'Albâtre that stretches from Le Havre to Dieppe, with stops in Etretat and Saint-Valéry-en-Caux. What if you want to go farther afield? You can rent a minibus in Caen to visit Mont Saint-Michel, Bayeux and its famous tapestry, Rouen cathedral and many other places.
Because of its geographic location and excellent service to and from Paris, Caen is an ideal staging point for business events, from team building exercises to seminars.
Your events with your staff can be set in an excellent location between mountains and the sea. In Caen, just hire a minibus and all of Normandy opens up for you.
Perhaps sports are more what you're looking for? Many activities, ideal for team building, are accessible when you hire a minibus in Caen. Strengthen team morale with paragliding, canoeing or land sailing. For those looking for a greater thrill, there is bungee jumping at the Souleuvre viaduct.
Do you need transport for your business guests? Then hire a Mercedes Vito Luxe minibus! The Germans know how to do quality and you'll hit all the right notes when you hire this finely crafted minibus.
Normandy is replete with festivals, such as Jazz sous les Pommiers, Papillons de Nuit, Beauregard and Art Sonic. Festivals are usually located outside of towns, so a 9 seat minibus hire from Caen will be sure to get you to the festival in the highest spirits.
Have you a show to put on? Our 9-seater minivans are ideal for easily transporting band members and their equipment to the event. Normandy's concert halls have never been closer!
Whatever your minivan and minibus rental needs, the Caen WeVan agency has a team of specialists who will answer your questions, offer personalised advice and services, and fulfil those needs.