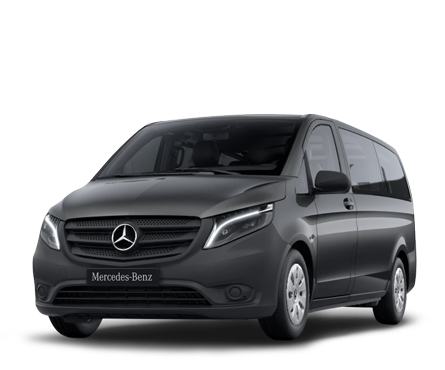 Mercedes Vito A.
Minibus 9 seats Automatic | LVAR
9 A 9 1
Hiring a Mercedes Vito automatic offers a flexible mobility solution when you take advantage of this functional, efficient nine-passenger minibus. Built on a Mercedes Vito Tourer chassis, this minivan is ideal for all kinds of transport situations.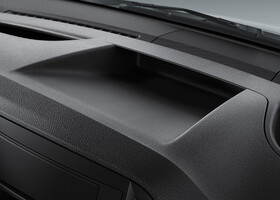 <
>
Mercedes Vito A. hire in detail
WeVan features
The Vito Tourer automatic is the very latest model of minivan released by Mercedes-Benz. The Vito automatic is known for its reliability and very high quality. It's one of the only Mercedes minibuses in the WeVan fleet that offers seats for nine passengers. And our version is configured with an extra-long wheel-base, giving it lots of on-board space for maximum comfort and cargo space.
Hiring a Mercedes Vito Tourer automatic will give you excellent functionality and efficiency, particularly in urban environments. It features a roomy, comfortable interior while still remaining compact enough be easily manoeuvrable, pay only the light vehicle rate at tolls and access underground carparks (1.90m) in city centres. Its metallic black bodywork and imitation leather upholstery makes it at home in the professional transportation world as well as in a more family-oriented environment. This ultra-flexible vehicle comes with the assurance of Mercedes-Benz quality. You'll notice that the brand's latest technology makes it even more economical than ever, with fuel consumption starting at around 47 mpg.
Other Minibuses
Discover other minibus models for hire that could also suit your needs
Volkswagen Transporter M. Minibus 9 seats Manual | PVMR
9 M 9 1
See full details
Volkswagen Caravelle A. Minibus 9 seats Automatic | UVAR
9 A 9 1
See full details
Volkswagen Caddy Maxi A. Minibus 7 seats Automatic | IWAR
7 A 7 2
See full details