Pick up and return your minibus hire at Nantes-Atlantique NTE Airport
The Nantes agency offers a Nantes-Atlantique NTE Airport Service with delivery/pick-up.
Want to pick up your vehicle from an agency and save €70 ? Leave from the Nantes agency
Meeting point
Drop-off car park (hall 1 exit, then right)
GPS coordinates : 47.15751, -1.60035
Getting there
Nantes coordinates
Minibus delivery/pick-up times
(may differ from online reservation times)
Monday - friday : 09:00 - 18:00
Saturday : 09:00 - 17:00
Sunday and public holiday : closed
---
Our fleet of minibuses rental in Nantes-Atlantique NTE Airport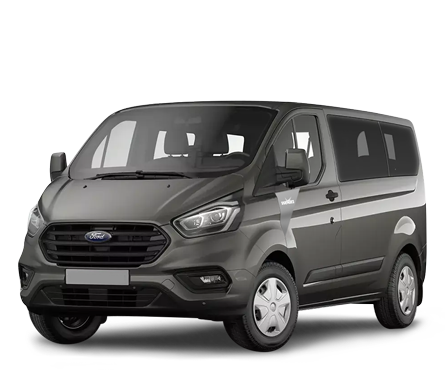 Ford Transit Custom Kombi
9 seat Minibus Hire
9 A/M 9 1
See full details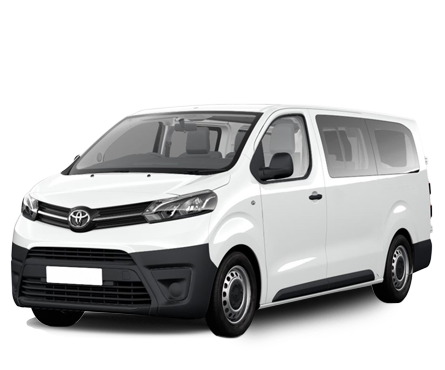 Minibus Classic
9 seat Minibus Hire
9 M 9 1
See full details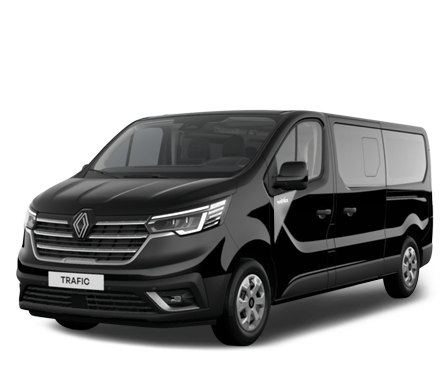 Nissan Primastar Combi
9 seat Minibus Hire
9 A/M 9 2
See full details
---
Rent a minibus in Nantes-Atlantique NTE Airport
You might know of a proverb that goes something like this: "If you don't come to the minibus, then the minibus will come to you". Don't worry if you've never heard it before – it's relatively new and pretty much a secret really. All the same, it perfectly describes the minibus hire service we offer at Nantes-Atlantique airport, since we bring the vehicle of your choice right to you! Now isn't that great news if you're travelling in a group? No more struggling to find a taxi that can take the whole lot of you, luggage included. No more having to hire two vehicles to make sure everyone arrives safely at your final destination. When you hire an 8 or 9 seater minibus directly at Nantes-Atlantique airport, it makes everything so much quicker and easier. Get off the plane, pick up the hired minibus or people-carrier we deliver in person, and off you go!
Being able to pick up a hired minibus at Nantes-Atlantique airport is clearly an absolute godsend for people travelling in a group – it makes the complex logistics so much easier for whoever is responsible for organising transport (and let's face it, it's nearly always down to the same person isn't it?). Hiring a minibus at Nantes-Atlantique airport couldn't be easier – a few clicks or a phone call and your vehicle will be ready and waiting just when you want it – and service with a smile to boot! In fact there are plenty of times when a minibus rental directly from Nantes-Atlantique airport is exactly what you need. Maybe you just want to make the very last bit of your journey as comfortable as possible. But maybe picking up a rented people-carrier at Nantes-Atlantique airport will be the start of something much more exciting, like a road trip from Brittany to the Basque Country, for instance, or a whole summer spent on the music festival trail.
And of course not everyone follows the music festival trail purely for pleasure. And in this respect a minibus hire from Nantes-Atlantique airport offers a great new solution to professionals arriving at the airport with a whole load of equipment. Worry not! Whether it's musical instruments, cameras, video cameras or slabs of cement (to be fair, that last one is probably the least likely), with a minibus hire from Nantes-Atlantique airport you can be sure it will all get there in one piece. So what are you waiting for? Hellfest, Vieilles Charrues and the Festival Interceltique are just a minibus hire away!