Our minibus hire branch in Aix-Marseille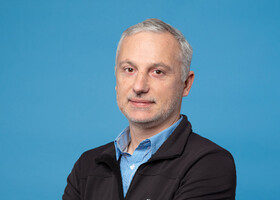 Details
270 rue Famille Laurens
13290 Aix-en-Provence
France
Branch opening hours
(may differ from online reservation times)
Monday: 08:30-13:30, 13:30-18:30
Tuesday - Thursday: 08:30-13:30, 13:30-18:30
Friday: 08:30-13:30, 13:30-18:30
Saturday: 08:30-13:30, 13:30-18:30
Sunday and public holiday : 08:30-13:30, 13:30-18:30
Useful information about your branch
---
Rent a minibus in Aix-Marseille
The We-Van Aix-Marseille-Provence agency is located south of Aix, near the airport and towards Marseille. We offer a full range of seven-passenger cars, nine-passenger minibuses, and eight-passenger luxury vehicles. We want to meet the needs of our professional customers, taking special care to provide comfortable and reliable vehicles. That is why we have minivans for hire from leading brands in this market: Volkswagen and Mercedes. They do not skimp on quality!
The Aix-Marseille-Provence area is the Provence-Alpes-Côte d'Azur region's economic hub. It is well-served by multiple transport modes, including the Marseille-Provence airport, the TGV train station in Aix, and the Saint-Charles train station in Marseille. The region is also an important cultural centre thanks to institutions like the Museum of European and Mediterranean Civilisations. It also hosts many festivals, like the Cannes film festival, the Avignon art festival, and the Aix-en-Provence music festival. Film production companies, musicians and theatre troupes find what they need in our rental minibuses, which allow them to comfortably transport passengers as if they were in a sedan, as well as carry all their luggage in the spacious boots. Long and extra-long wheel-base models provide significant cargo space. High-end minibuses available for hire at the We-Van Aix-Marseille-Provence agency are like lounges on wheels, perfect for transporting VIPs. Vehicle options include the nine-passenger Volkswagen Caravelle and the eight-passenger Mercedes V-Class. Depending on their configuration, their features can include automatic transmission, tinted windows, leather upholstery and double sliding doors.
The Provence-Alpes-Côte d'Azur region is also famous for its tourist attractions. Hire a touring vehicle from the We-Van Aix-Marseille-Provence agency and set out as a family or with friends to explore the Alpes-de-Haute-Provence, Hautes-Alpes, Alpes-Maritimes, Bouches-du-Rhône, Var and Vaucluse departments. You're sure to make lasting memories. A minibus means spending great moments together and saving money, especially when you hire a seven-passenger Volkswagen Caddy people carrier or a nine-passenger Volkswagen Transporter. And, the good news is you only need a category B driving license for the people carriers or minibuses available at We-Van. Snug in your minivan, you'll explore many gems in this region, including Camargue, the Alpilles, Lubéron, the Verdon Gorge and Côte d'Azur, just to name a few. And let's not forget the southern Alps, which are beautiful places to visit in summer and winter. We-Van has minibuses available that are equipped with snow tires and chains so you can enjoy winter sports not far from Aix-en-Provence in the sunny southern Alps. The Italian border at Ventimiglia is just a bit over two hours' drive from Aix-en-Provence on the A8. So take advantage of this easy route to wander through Liguria, which extends along the Mediterranean coast.
The We-Van Aix-Marseille-Provence team's specialists are here to answer your questions and offer personalised advice and services.