Our minibus hire branch in Angers-Brissac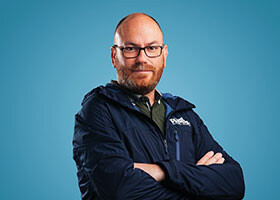 Details
Parc d'Activités des Fontenelles, Zi des Grouas
49320 Brissac-Loire-Aubance
Getting there
Branch opening hours
(may differ from online reservation times)
Votre agence WeVan de Brissac est fermée pour la période automne / hiver.
Votre agence ré ouvrira courant 2024.
Cordialement.
Votre équipe WeVan.
Useful information about your branch
---
Our fleet of minibuses rental in Angers-Brissac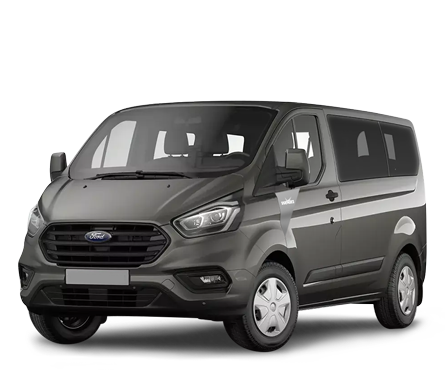 Ford Transit Custom Kombi
9 seat Minibus Hire
9 A/M 9 1
See full details
---
Rent a minibus in Angers-Brissac
Perhaps you've been to Angers and the surrounding area, in which case you don't need any convincing (although, you can learn something new every day). But maybe you don't know the area at all, in which case you should prepare to be pleasantly surprised! Angers is regularly ranked as one of the best French towns to live in, so it has all the right things to catch your eye. Head there for a visit with minibus hire in Angers-Brissac, before going any further.

You'll enjoy easier group trips, comfort, simpler logistics and a fun atmosphere with your minibus rental in Angers, which Angers SCO fans will definitely find useful. With minibus hire in Angers, they can follow their favourite team as they take on the top Ligue 1 teams in Paris, Marseille and Nice, while getting the energy pumping on the way to the match! Plus there's room for banners, drums and even foghorns, if their eardrums can bear them.
After all (or before, or whenever you want to put it in your schedule), minibus hire in Angers is the perfect way to see for yourself whether the city deserves its reputation. Or at least to take in its historical and cultural beauty with your own eyes. Travelling with a group? Hop into your 9 seat minibus hire and set out at your own pace to visit the Angers chateau, Cathédrale Saint-Maurice and the incredible David d'Angers gallery, before feasting on a picnic in Parc Balzac or on the shore of Lac de Maine. Spend afternoon wandering along the Loire River on foot or by cycle, enjoying the famous Angers ambiance.

And while you're at it, don't miss out on admiring the chateaus that are the pride of this region, an opportunity your minibus hire in the Pays de la Loire facilitates. Start with the one in Brissac, a monument to the 11th century that's worth a quick stop since it's only a few minutes from your minibus rental agency in Angers-Brissac. After that, make your way to more famous chateaus, such as those in Chambord, Amboise and Chenonceau, a gem from the French Renaissance. On your way back, minibus rental in Angers pairs well with a few wine-themed stops in Loire Valley vineyards, so you can end your excursion by sampling a few glasses once you've parked your hired minibus. Minibus hire in Angers is right for every kind of adventure, including sport, culture, history, heritage and gastronomy.