Our minibus hire branch in Biarritz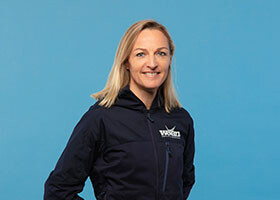 Details
360, chemin de l'Arriou
ZA de l'Arriou
40440 Ondres
Getting there
Branch opening hours
(may differ from online reservation times)
Monday to Friday: 09:00-13:00, 14:00-18:00
Sunday and public holiday : by appointment
---
Our fleet of minibuses rental in Biarritz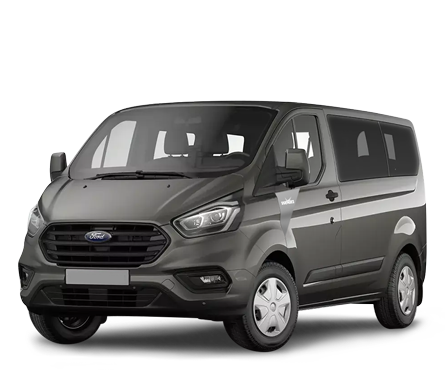 Ford Transit Custom Kombi
Automatic 9 seat Minibus Hire
9 A 9 1
See full details
---
Rent a minibus in Biarritz
Heading to the Basque Country for a long weekend – or perhaps a longer trip – with family or friends? Then hire a minibus from WeVan Biarritz for your adventure. Our seven- to nine-passenger touring vehicles provide you with top-class comfort for visiting the Basque Country, a beautiful territory full of tradition, strong character and multiple facets.
The Basque Country, or Euskal Herria, has a very specific culture with its own language whose origin is a mystery, a national sport: Basque pelota, Force Basque games, culinary specialities and Basque folk songs that echo through the green valleys. Don't talk about French Basque Country or Spanish Basque Country, but a Northern Basque Country on the French side and a Southern Basque Country on the Spanish side. On the northern side, there are three provinces: Labourd along the Atlantic coast, then Basse-Navarre and Soule at the base of the Pyrénées mountains. On the southern side, four provinces make up the Basque Country: Navarra, Álava, Vizcaya and Gipuzkoa along the Bay of Biscay. The three Northern Basque Country provinces are located in the Pyrénées Atlantiques department and are worth a minivan trip on their own. Prestigious seaside resorts line the Atlantic Ocean, including Anglet, Biarritz, Bidart and Saint-Jean-de-Luz. Surfers love to use our extended minibuses to get to the top locations in this surfer's paradise: Gravière in Hossegor in southern Landes, Côte des Basques in Biarritz, and also Guéthary and Lafiténia next to Saint-Jean-de-Luz. The coastal trail between Biarritz and Bidart awaits our hiker friends. If it starts to rain, which happens sometimes, head to the Biarritz Aquarium next to the Rocher de la Vierge or attend a Cesta Punta match in Saint-Jean-de-Luz. Cesta Punta is one of 22 disciplines that are part of Basque pelota, a sport that is such an integral part of life here that each town, even the smallest, has its own fronton (court). Head out in your rental van, seven-passenger Volkswagen Caddy people carrier or a Volkswagen or Mercedes minibus for a worry-free exploration of the Northern Basque Country's interior. Don't miss the opportunity to ascend La Rhune, on foot for hikers or in a little train for everyone else, to see a panoramic view that will take your breath away. Visit the charming villages of Sare, Ainhoa, Espelette (try the famous Espelette peppers), and Villa Arnaga in Cambo-les-Bains, a large Basque-style home built by Edmond Rostand. Continue to Saint-Jean-Pied-de-Port, an important stopover point on the Camino de Santiago de Compostela. As you head back towards the foothills of the Pyrénées mountains, you will likely come across Pottoks, a breed of wild horses. All throughout your adventure, be sure to sample Basque specialities, including pintxos, cheese from Idiazabal and Ossau-Iraty, Gâteau Basque with black cherries, and more. Are you thinking we've forgotten something? Don't worry, we couldn't forget the Fêtes de Bayonne. But, you will have to draw straws to see who gets stuck as the designated driver: you have just a one in nine chance to draw the short straw!
The WeVan Biarritz agency team's specialists are here to answer your questions and offer personalised advice and services.