Our minibus hire branch in Chambéry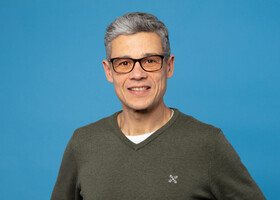 Details
42, rue du Pré Demaison
73000 Chambéry
France
Branch opening hours
(may differ from online reservation times)
Monday: 07:30-12:30, 13:30-18:30
Tuesday - Thursday: 07:30-12:30, 13:30-18:30
Friday: 07:30-12:30, 13:30-18:30
Saturday: by appointment
Sunday and public holiday : closed
Useful information about your branch
---
Rent a minibus in Chambéry
The We-Van Chambéry agency has a full range of seven-passenger cars, nine-passenger minibuses, and eight-passenger luxury vehicles perfect for anyone who needs transportation to the Alps from the Chambéry-Savoie airport or the Chambéry-Challes-les-Eaux train station. Our Volkswagen and Mercedes rental vehicles are reliable and well-equipped.
Renting a minivan is the ideal way to get to winter sports resorts when you're travelling as a family or with a group of friends and need a large boot for all your luggage and ski equipment. Savoie's capital Chambéry is gateway to the best ski resorts in Savoie Mont Blanc, Haute Savoie and Isère. The We-Van Chambéry agency makes it easy for you to get there in minivans equipped with snow tires and all-wheel drive (4motion or 4matic, depending on the brand). And there's another advantage: all our minibuses can be driven with a standard car driving licence. Savoie is well-known for its winter sports, but it's also a great place to explore in the summer. Many cyclists rent minibuses from the We-Van Chambéry agency so they can take on one of the many mythical Alpine passes, following the routes of Tour de France riders to Grand Colombier, Col du Glandon, Col du Télégraphe or the famous Alpe d'Huez climb. We-Van Chambéry minibuses can be equipped with an optional bicycle rack or a closed trailer, making them the perfect choice for enjoying this type of adventure with a group of friends. Our rental people carriers and minibuses make it easy to explore this beautiful region with your favourite people. You could visit Lake Annecy, Lake Geneva and the Mer de Glace glacier in Chamonix, or make a jaunt to Switzerland or even Italy, where you can explore Florence, Venice or Rome.
It's no accident that professional transport companies and drivers often rely on We-Van services. We-Van Chambéry's agency has a range of vehicles with the features they need: the compact and easy-to-manoeuvre seven-passenger Volkswagen Caddy Maxi, the nine-passenger Volkswagen Transporter that has excellent quality for the rental price (perfect for sports club and association travels), and the nine-passenger Volkswagen Caravelle that combines space and comfort. Show organisers, theatre troupes, musicians and film teams often hire premium minibuses, such as the nine-passenger Mercedes Vito and the eight-passenger Mercedes V-Class. Customers appreciate their comfortable, luxurious style that includes leather upholstery, tinted windows, two sliding doors and automatic transmission.
The We-Van Chambéry agency team's specialists are at your service to answer your questions and offer personalised advice and service.