Our minibus hire branch in Tours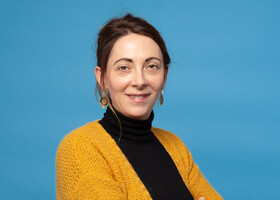 Details
175, avenue André Maginot
37100 Tours
Getting there
Branch opening hours
(may differ from online reservation times)
Monday: 09:00-13:00, 14:00-18:00
Tuesday - Thursday: 09:00-13:00, 14:00-18:00
Friday: 09:00-13:00, 14:00-18:00
Saturday: by appointment
Sunday and public holiday : closed
Useful information about your branch
---
Our fleet of minibuses rental in Tours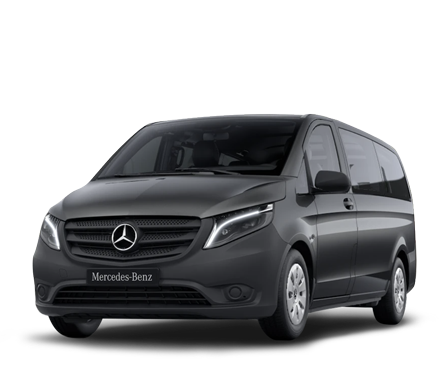 Mercedes Vito
Automatic 9 seat Minibus Hire
8/9 A 6 1
See full details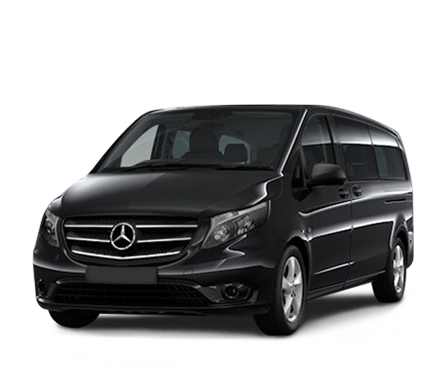 Mercedes Vito Luxe
Automatic 8/9 seat Minibus Hire
8/9 A 6 2
See full details
---
Rent a minibus in Tours
The WeVan Tours agency is located just six minutes from Tours airport and 20 minutes from the TGV station. We offer minibus hire for group travel with professionals, family or friends. The Mercedes Vito is the leading people transport vehicle, offering nine comfortable seats and a large boot.
An hour from Paris by TGV, Tours is the capital of the Indre-et-Loire department and the largest city in the Centre-Val-de-Loire region. The Loire Valley is a UNESCO world heritage site that attracts visitors from around the world with its famous chateaux like Renaissance, Chambord, Chenonceau, Azay le Rideau, Langeais and its renowned AOC vineyards in Bourgueil, Chinon, Montlouis and Vouvray. Explore all these riches together in a luxurious rental people carrier to make unforgettable memories. Only the driver will have to abstain from participating in the tastings! WeVan Tours suggests you begin the adventure with a visit to our lovely city of Touraine. Here you'll see the Place Plumereau and its half-timbered houses, Tour Charlemagne with its panoramic view of the city and the Halles de Tours where you can taste local products such as Touraine crackling and rillettes, Sainte-Maure (a delicious AOC goat's cheese) and Tours nougat cake. Don't miss the Abbaye de Marmoutier on the right bank of the Loire. If you want to organise an unforgettable birthday for your kids, we suggest renting a minibus and taking them and a group of their friends to visit one of the large zoos near Tours in Beauval, La Flèche or Doué. It's sure to be a successful celebration! And if you enjoy thrills, head to Futuroscope an hour from Tours. Tours is also a student town, with François Rabelais University. Minibus adventures await you on the Atlantic Coast where you can spend a weekend with friends! It's also the perfect idea for a stag or hen party. A host of theatres in Tours offer numerous theatre and concert options, including the Grand Théâtre Opéra de Tours, Temps Machine, Espace Jacques Villeret and the very modern Vinci Centre de Congrès. And there's no better way to transport actors, musicians and technical teams during their tours than in a minibus, especially with the extra-long wheel-base that provides maximum cargo space. Sports teams will also appreciate the comfort and space in a minibus for their away trips. The WeVan Tours agency offers cyclists the option of specially designed rental bike carriers and maps of bicycle trails along the Loire.
The WeVan Tours agency team's specialists are here to answer your questions and offer personalised advice and services.