Our minibus hire branch in Calais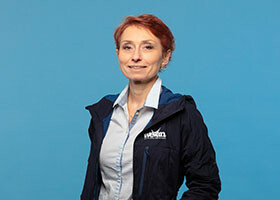 Details
9003, rue des Sycomores
62231 Sangatte-Bleriot Plage
Getting there
Branch opening hours
(may differ from online reservation times)
Reception hours :
Monday to Friday : 10h00-12h00 /14h00-17h30.
Saturday: Visit by appointement or for rental departures and returns.
Sunday and public holiday: Closed.
WARNING : IF YOUR RENTAL HOURS REQUEST DO NOT CORRESPOND TO
OUR OPENING HOURS, PLEASE CONTACT OUR AGENCY.
Useful information about your branch
---
Our fleet of campervans rental in Calais
---
Hire a campervan in Calais
Trust our experience in the world of travel when we say that a trip to the north of France will leave you pleasantly surprised. Its incredibly rich historic heritage and little-known but true natural treasures make Hauts de France a wonderful place to convince future adventurers. Head out on a unique road trip with campervan hire in Calais.
Above all, campervan hire in Calais, or anywhere else, is an exceptional way to explore your surroundings while enjoying a close connection with your environment that you can't get with any other way of travelling. Plus, campervan hire in Calais is perfect for exploring the region at your own pace, taking as many breaks as you want, stopping whenever you feel like it, even if you don't want to stall (you get it, right?).

Even if it takes time, it would be unfortunate to miss wandering through the roads and passageways in the many charming cities and picturesque traditional villages dotting the region. A conversion van hire in Calais will take you to places like Wimereux, Touquet-Paris-Plage, Fort Mahon, Saint-Valery-en-Somme, Montreuil-sur-Mer, Bergues, Cassel, Gerberoy, Saint-Jean-aux-Bois, Pierrefonds and its imposing chateau, and Parfondeval (ranked among France's Most Beautiful Villages) where time seems suspended. For those who prefer to escape the urban ambiance (although urban is a bit misleading to describe the charm of all these villages), campervan hire in the north in Calais is also a great way to reconnect with nature and get rid of all filters. With campervan hire in Calais, your adventure can take you driving through vast landscapes filled with sea breezes. This exceptional coastline offers nearly 200 km of beaches extending to the Albâtre Coast featuring sandy beaches, steep cliffs and immense bays in pretty wild environments. Not to mention the five Hauts de France regional natural parks like the Parc Naturel Régional des Caps and Marais d'Opale, or the tens of thousands of hectares of pristine forests.

This playground makes a campervan hire in Calais in the north the perfect opportunity to bring your gear for the many potential outdoor activities in the region, like exploring the GR®120 coastal trail that starts in Belgium and winds its way to Berck-sur-Mer, kayaking along the coast, enjoying an afternoon land sailing or horse riding, going kite surfing or windsurfing to spike your adrenaline and more. Finally, you'll be able to turn your dream of a road trip to the British Isles into reality with a conversion van hire in Calais. Whether you go by boat or train, you'll find yourself on the roads of Cornwall, the Scottish Highlands or the Isle of Skye in the blink of an eye. Head further east in your campervan hire from Calais in the north to reach Belgium and Netherlands... or why not dream big and head to Denmark or the Scandinavian peninsula. With a rented campervan, the only limits are those you set for yourself. Choose your van from our campervan fleet: a 4-berth campervan, campervan with fitted kitchen or Volkswagen Caddy campervan.

Our team of professionals at the WeVan Calais campervan rental agency will be happy to help you plan your next van road trip.