Our minibus hire branch in Lille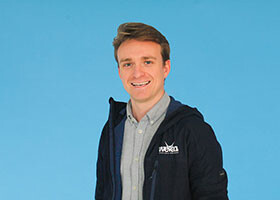 Details
112, rue d'Hondschoote
59200 Tourcoing
Getting there
Branch opening hours
(may differ from online reservation times)
Monday - Friday : 08:30 - 18:30
Saturday : by appointment
Sunday: by appointment
Public holiday : by appointment
Useful information about your branch
---
Our fleet of campervans rental in Lille
---
Hire a campervan in Lille
All of northern Europe and the United Kingdom are within your reach when you depart from the We-Van Lille Region agency for a road trip in your rental campervan. This is probably the best way to explore van-friendly countries like Scotland, Ireland, England, Belgium, the Netherlands, Denmark and Norway – you'll be completely free and independent. Whether you want to travel as a couple, with a larger family or as a group of friends, the We-Van Lille Region agency has the best rental vehicles in the campervan universe, including the two-bed Volkswagen Caddy Minicamper, the luxurious four-bed Mercedes Marco Polo, and the legendary four-bed Volkswagen California.
After a few last formalities on the day you leave, a We-Van team member will give you all the details about how your campervan works, as well as all the little things that make it a tiny house on wheels, one that is kitted out just as carefully as a houseboat. Then all you'll have to do is turn the key and head out on your adventure. Your van will take you through stunning landscapes where you can park it as easily as you would a car, such as Baie de Somme and the Grand Site des Deux Caps featuring the Cap Blanc Nez and Cap Gris Nez cliffs. Or head further afield to see the Scottish highlands, Norwegian fjords, Dutch tulip fields and windmills, the wild Irish countryside in Connemara, and Swedish and Finnish forests and lakes. And you can even spend the night there, if your heart so desires. That's the beauty of campervan life. Make a few tourist stops in the many towns and cities you'll encounter along the route. Some of the most interesting include Edinburgh, Bruges, Amsterdam, Copenhagen and Stockholm. It's hard to even imagine all the activities you can experience, like kite surfing and land sailing on wide North Sea beaches, cycling along Dutch canals, canoeing or kayaking in the Norwegian fjords and fishing in Irish and Scottish rivers. After all that effort, you'll enjoy the comfort awaiting you in the campervan, which you can park at the nightspot of your dreams for an unforgettable evening. Just turn the front seats and unfold the table so four people can comfortably gather to sample a regional speciality like waterzooï, potjevleesch, Flemish carbonnade or mussels paired with a few well-chilled local beers that you can pull out from your California or Marco Polo's mini-fridge. It's the perfect time to contemplate the nature around you or chat about the day's experiences. You'll have all the right ingredients for a memorable evening.
Our team of professionals at the We-Van Lille Region rental agency will be happy to help you plan your next campervan adventure.