Our minibus hire branch in Besançon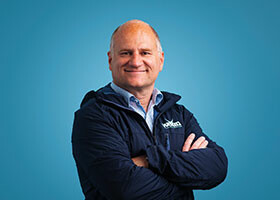 Details
7, route des Échansons
25870 Geneuille
Getting there
Branch opening hours
(may differ from online reservation times)
Monday-Friday : 08:00-12:00, 14:00-18:00
Saturday : 08:00-12:00
Sunday and public holiday : closed
Useful information about your branch
---
Our fleet of campervans rental in Besançon
---
Hire a campervan in Besançon
Has it been a while since you last felt like taking a break from everyday life and getting away on an adventure? It's probably time for you to go on holiday in a hired campervan! Did you actually just go on holiday not long ago? Well, there's no reason to wait any longer! Ideally situated in France's Bourgogne-Franche-Comté region, close to Switzerland and Germany, the WeVan campervan hire agency in Besançon is the first step on your next travel odyssey.
Whether you're travelling alone, as a family, or in a group of friends, hiring a campervan in Besançon is the perfect way to discover the natural and cultural treasures of the region. From the vineyards of Burgundy to the Alps and the Jura foothills, there's no shortage of great destinations once you've rented a campervan in Besançon. Hiring a campervan in the Doubs department of France will allow you, for example, to drive to explore pristine nature in the Jura mountains or in Switzerland, just a few dozen kilometres away. It's the perfect opportunity to visit and admire the lakes Vouglans, Chalain, Settons, and Saint-Point. Staying with the aquatic theme, renting a campervan in Besançon is also the ideal way tour the natural springs of Doubs, Lison, and Loue, and the waterfalls Hérisson, Tufs, and Saut du Doubs. And let's not forget the many caves in the region. There are so many outdoor activities to liven up your summer.
What's more, hiring a Volkswagen California campervan in Besançon is also a great way to carry your equipment for hiking, mountain biking, paragliding, skiing, or canoeing, so that you can take full advantage of the almost limitless nature, from Vosges mountains to the French and Swiss Alps. In addition to supporting your excursions in nature, hiring a campervan in Besançon is the ideal solution for travelling around and enjoying the many cultural and historical treasures of the Bourgogne-Franche-Comté region. Your hired motorhome will carry you in comfort to visit the Hospices de Beaune historic hospital, the citadel of Besançon, the Royal Saltworks at Arc-et-Senans, Cluny Abbey, the Courbet Museum in Ornans, and the Château de Guédelon. Moreover, don't forget to bring along your friend Moderation! Because hiring a campervan in Bourgogne-Franche-Comté is the perfect opportunity for an unforgettable road trip to visit the great vineyards of Burgundy. From there, you can continue on to the Jura region, which is also home to many great vineyards. Hiring a campervan in Besançon will allow you to do a few wine tastings without having to worry about driving since you can indulge without getting back on the road: your bed is just steps away. And don't forget to pair those fine libations with local cheeses from the famous Fort de Saint-Antoine, with its reserves of Comté cheese !
Renting a campervan in Besançon is, without a doubt, the best way to enjoy this incredible region, offering cultural visits in the towns of Burgundy and Franche-Comté, from the Jura mountains to the lakes of Switzerland. With our added accessories (bicycle rack, roof rack, etc.) to help you carry both people and equipment in total comfort, your motorhome has everything you need: come get it at your campervan hire agency in Besançon.
Located just five kilometres from the TGV train station, our team of professionals at the WeVan Besançon campervan rental agency will be happy to help you plan your next van road trip.