Our minibus hire branch in Vannes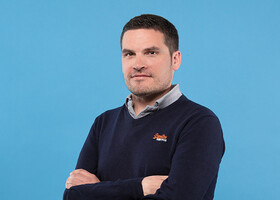 Details
11, rue André Ampère
56400 Pluneret
Getting there
Branch opening hours
(may differ from online reservation times)
Lundi - vendredi : 09:00-12:30 , 14:00-18:00
Samedi et Mercredi sur rendez-vous
Dimanche & jours fériés : Agence fermée
Useful information about your branch
---
Our fleet of campervans rental in Vannes
---
Hire a campervan in Vannes
When was the last time you felt the urge to get away? Maybe it was after putting in a long stint of overtime at work or when a thirst for adventure suddenly hit you. With our campervan hire agency in Vannes, your latest adventure will have you picking up a Breton accent! With an eclectic selection of campervan hire options ranging from a Volkswagen California to a Fiat Ducato Pilote converted van, incredible experiences are within driving distance all year long, from beaches along the Atlantic Coast and English Channel to Brittany's deep forests. Campervan hire in Brittany is a brilliant way to (re)discover the Breton culture and land.

When you hire a converted van in Brittany from the WeVan Vannes location near Auray, you get endless access to the roads and beaches of the Gulf of Morbihan and its many islands, the Quiberon peninsula, Finistère, Côtes d'Armor and the entire Brittany region. Hiring a campervan in Brittany is the best way to get from port to port so you can indulge in your favourite nautical activities from Carnac to Crozon and all the other spots in between, like Abers and Côte d'Emeraude. And for those who would rather keep their feet on dry land, van hire in Morbihan will give you the opportunity to wander through the mythical lands and forests that gave rise to the legend of King Arthur. Days of beautiful hikes or bike rides are ahead of you, punctuated by nights at exceptional wild nightspots like the one on the summit of Monts d'Arrées!
Never-ending possibilities await with your van rental in Brittany and adventures on the Armorican roads as a couple, family or group of friends for a weekend, a week or maybe even more. Our Fiat Ducato Pilote, Renault Trafic Hanroad and Volkswagen California vehicles are all excellent options when hiring a campervan in Brittany for a departure from Vannes. And if you hire a converted van in a go-anywhere size, like the VW California, you'll be able to easily make a few stops in the cities of Dinan, Saint-Malo and Concarneau between wild camping stints with land or sea views (also known as armor and argoat in Brittany). While you're in town, hiring a campervan in Morbihan and Finistère might also be the perfect home base for enjoying the Lorient Interceltique Festival or the maritime festivals in Brest, if you choose the right dates.
And for those who want to go even further, hiring a van in Brittany can also open the doors to grand adventures throughout the whole of Europe. You'll tour the old continent in modern comfort thanks to the accessories in our converted Volkswagen vans, which are quite popular in the little vanlife world. You'll be glad to have equipment like an on-board fridge, a hob and multiple storage areas, plus à la carte options like a bike rack, outdoor shower cubicle, child seat and more.