Our minibus hire branch in Cholet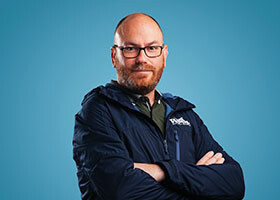 Details
26, rue de la Vendée
49280 Saint-Léger-sous-Cholet
Getting there
Branch opening hours
(may differ from online reservation times)
Monday - saturday: 08:30-12:30, 13:30-19:00
Sunday and public holiday : closed
Useful information about your branch
---
Our fleet of campervans rental in Cholet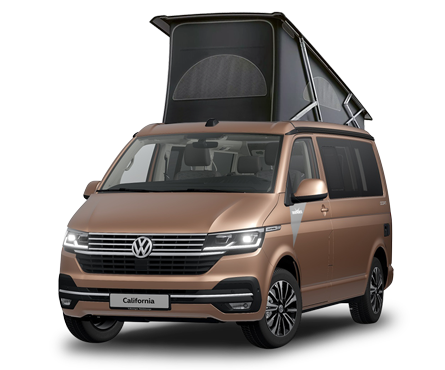 Volkswagen California Auto
Automatic 4 seat Campervan Hire
4 4 A 4
See full details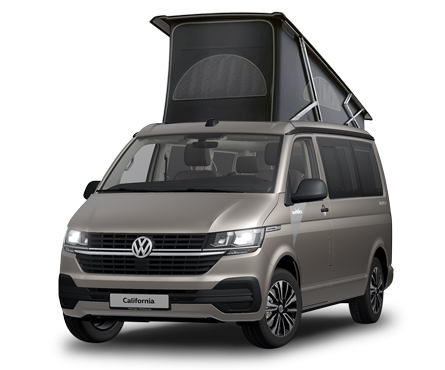 Volkswagen California Beach Camper
Auto/manu 5 seat Campervan Hire
5 4/5 A/M 4
See full details
---
Hire a campervan in Cholet
When you rent a new-generation Volkswagen van from your WeVan campervan hire office in Cholet, you have options: travel less than an hour to the west to discover the beaches of France's Atlantic coast or to the east to explore the châteaux of the Loire Valley. A road trip in a van is the ideal way to enjoy the peaceful beauty of the Loire Valley and (re)discover this fabulous region, whether during the calm of the off season or the height of beach season.
Hiring a van from your WeVan van rental agency in Cholet gives you access to some extraordinary places:
HEAD EAST. Travel up the Loire River in a campervan to discover some incredible sites. Start by exploring one of the great natural resources of the region: the Loire Valley vineyards. Taste superb wines: Coteaux du Layon, Quart de Chaume, Rosé d'Anjou, Muscadet, Anjou Villages and Brissac, Saumur-Champigny, Bourgueil, Chinon, and more. Renting a converted van allows you to traverse and take full advantage of this renowned wine-growing region: your campervan's beds are always there for you when you need a little nap or a good night's rest! Drive off in a Volkswagen California camper and seek out local attractions, from villages built into cliffsides to numerous regional zoos: Bioparc de Doué la Fontaine, La Boissière du Doré, La Flèche, Planète Sauvage, and more. The flora, fauna, and rocky landscape live together in harmony and create a true sight to behold. Hiring a campervan is also a fantastic way to travel back in time to relive French history. Explore the world-renowned châteaux of the Loire Valley: Château des Ducs de Bretagne in Nantes, Château d'Angers, Château de Brissac, Fontevraud Abbey, the Royal Fortress of Chinon, Château d'Azay le Rideau, Château de Chenonceau, Château de Cherverny, Château de Chambord, Domaine de Chaumont, and more. In your campervan, you can alternate visits to cultural sites with some R&R in nature, for example, cooking some of the numerous local specialities in your van's fully-equipped kitchen. Then, let the murmurs of the Loire River soothe your mind.
HEAD WEST. Head west in your Volkswagen California campervan for some fun in the sun. In less than an hour, you'll be in a whole new world. When you hire a campervan, it couldn't be easier to get to the seaside resorts of France's Vendée region: Saint-Gilles-Croix-de-Vie, Les Sables-d'Olonne, Saint-Jean-de-Monts, and more. You'll find a wide variety of attractions for the whole family: dining and seafood, golf courses, adventure parks, and amusement parks. Get some fresh air and take full advantage of the Atlantic coast thanks to the freedom offered by your campervan. La Tranche-sur-Mer and Les Conches beach, Noirmoutier Island and the Passage du Gois causeway, Île d'Yeu and the Fort de Pierre-Levée, the list goes on. And the icing on the cake, end your van road trip with a fabulous day and evening at the famous Puy du Fou historical theme park and Cinéscénie theatre! Located just 20 minutes from Cholet, "Europe's greatest park" is an opportunity to take your adventure even further before you spend one last night in your VW California van (note: book your tickets to the park in advance). One big advantage: your WeVan Cholet campervan hire office will watch your personal vehicle for free during your adventure. Being located right next to a Norauto car repair shop, WeVan Cholet can also take care of vehicle maintenance for you (oil change, tyres, inspection, etc.) during your van road trip.
Our team of professionals at the WeVan Cholet van rental agency will be happy to help you plan your next campervan road trip