Our minibus hire branch in Le Mans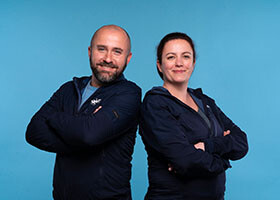 Details
13 Bis A, rue Michael Faraday
72100 Le Mans
Getting there
Branch opening hours
(may differ from online reservation times)
Monday – Saturday : 09:00-12:30, 12 :30-18 :00
Sunday and Public holiday : by appointment
---
Our fleet of campervans rental in Le Mans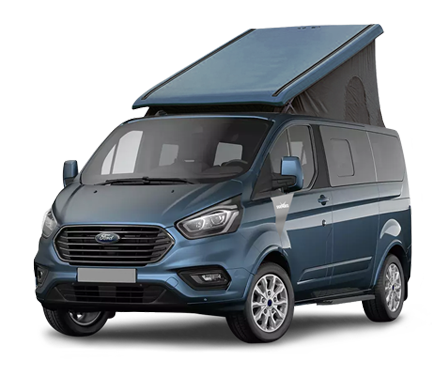 Ford Nugget
Auto / Manu 5 seat Campervan Hire
5 4 A/M 4
See full details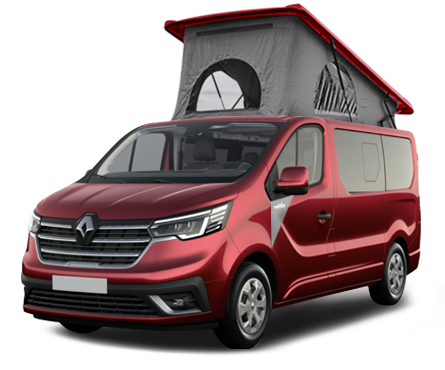 Renault Hanroad Trek 5
Auto / Manu 5 seat Campervan Hire
5 4/5 A/M 4/5
See full details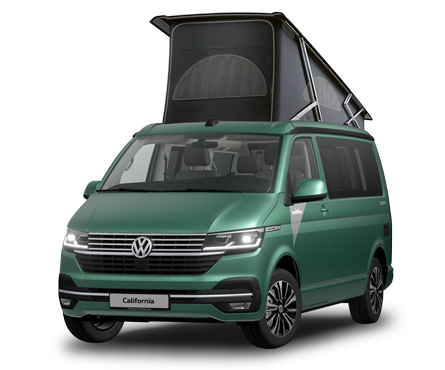 Volkswagen California
Auto / Manu 4 seat Campervan Hire
4 4 A/M 4
See full details
---
Hire a campervan in Le Mans
You've probably heard of rillettes from Le Mans, but we have to give credit where credit is due, since they're actually from Tours. Ready for a road trip? The good news is that campervan hire in Le Mans gives you the freedom to choose the length of your next adventure, so you can explore Le Mans AND visit the true home of rillettes just over an hour away.
With van hire in Le Mans, we promise you'll have an adventure, whether you're planning a jaunt or wanting to explore more distant horizons. You actually don't have to go far to find a variety of experiences ranging from unexpected to enriching. For example, why not get a campervan rental in Le Mans to visit the Alpes Mancelles! Just a few dozen kilometres north of your departure location, you'll find charming villages, lush natural sites and hiking trails that will give you a welcome breath of fresh air.
Open the door to the entire Sarthe department with a campervan hire in Le Mans. You'll be thrilled by its rich historical heritage. Travel back in time with all the modern comforts in your campervan hire in Le Mans as you set off to visit the Lude, Courtanvaux, Montmirail and Malicorne-sur-Sarthe chateaux, as well as the Saint-Pierre de Solesmes abbey. Van hire in Sarthe is nothing less than the best way to travel in space and time!
Of course, getting a van rental in Le Mans doesn't mean you have to stick close to the city. Since it sits at the crossroads of Brittany, the Paris region, Charente Maritime and Normandy, this is the perfect starting point for a road trip to the forest in Fontainebleau or the Quiberon peninsula. Why not take advantage of a campervan hire in Sarthe to make a quick getaway to somewhere new (while obeying the speed limit)? Spin the wheel and head out to visit Basque Country before making your way to Spain. Or drive across France to escape to Tuscany, Switzerland or Germany. Campervan hire in Le Mans lets you make your dream adventure a reality.
Our team of professionals at the Le Mans WeVan campervan hire agency will be happy to help you plan your next campervan road trip.