Our minibus hire branch in Lyon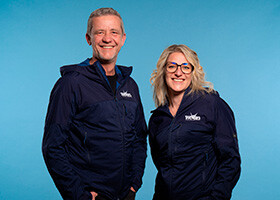 Details
6, rue Jacques Monod
69680 Chassieu
Getting there
Branch opening hours
(may differ from online reservation times)
Monday: 08:00-18:30
Tuesday - 08:00-18:30
Friday: 08:00-18:30
Saturday: 09:00-17.00
Sunday and public holiday : closed
Useful information about your branch
---
Our fleet of campervans rental in Lyon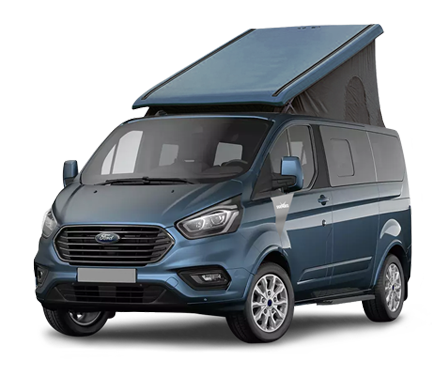 Ford Nugget
Auto / Manu 5 seat Campervan Hire
5 4 A/M 4
See full details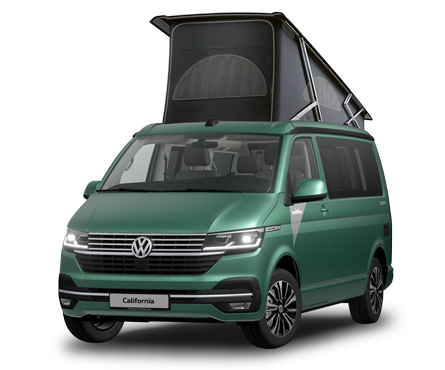 Volkswagen California
Auto / Manu 4 seat Campervan Hire
4 4 A/M 4
See full details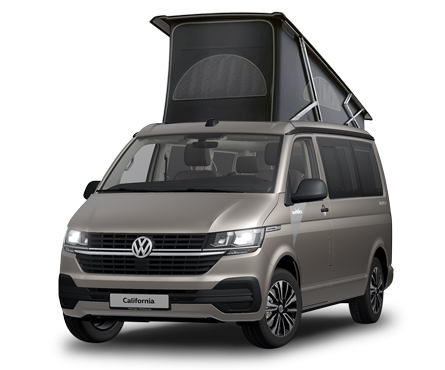 Volkswagen California Beach Camper
Auto/manu 5 seat Campervan Hire
5 4/5 A/M 4
See full details
---
Hire a campervan in Lyon
A plethora of campervan roadtrips are available when you depart from the We-Van Lyon agency, which is in proximity to the Alps, Massif-Central and Provence, as well as European destinations like Switzerland, Austria, Italy, Bavaria and Croatia. The only hard part will be choosing from among these destinations, each one as good for vanlife as the next…and we've just mentioned a few! They combine sublime landscapes, exciting outdoor activities and unforgettable nightspots. The We-Van Lyon agency has just the vehicle you need to get away. We offer a range of mini campervans for hire like the Volkswagen Caddy Minicamper or the Volkswagen California Coast, the descendent of the Volkswagen Combi.
Your rental campervan will take you right where you need to be to experience your favourite activities and try out new ones during your journey. The opportunities are endless: a hike in Vercors, windsurfing on Lake Annecy, canoeing down the Gorges de l'Ardèche, attacking the mythical Tour de France passes, and more. If you're looking for something more thrilling, there are many locations where you can try rafting, paragliding, canyoning, skiing and mountain biking. After spending a cosy evening in your campervan, you'll head out the next morning towards other adventures, stopping along the way whenever you want. It's so easy – your campervan can park anywhere, just like a car. There are so many reasons to stop for an enjoyable break: swimming in a Mediterranean creek; sailing on a large Italian lake such as Lake Garda, Lake Maggiore or Lake Como; fishing in an Alpine stream or touring a city or small town. Many of France's Most Beautiful Villages can be found in the Auvergne-Rhône-Alpes region, including Oingt, in the Beaujolais vineyard; Sainte-Croix-en-Jarez, in the Pilat Regional Natural Park; Yvoire, on the shore of Lake Geneva; and Saint-Antoine-l'Abbaye. So many departments are just outside Lyon: Rhône, Ain, Côte d'Or, Savoie and Haute-Savoie, Isère, Loire and Haute-Loire, Drôme, Puy de Dôme, Ardèche…they all feature a wealth of natural beauty and are the perfect playground for your campervan adventure, whether you head out for a weekend or a week.
A campervan is probably the best way to experience an area in-depth, with nothing to get in your way. You don't need to pre-book accommodation, which gives you a distinct advantage when visiting, for example, Tuscany and famous towns like Florence and Pisa, or touring Swiss lakes like Lake Lucerne, Lake Constance and Lake Neuchâtel. In the winter, hire one of our campervans with auxiliary heating for an unforgettable visit to the land of winter sports. You'll be free to change resorts every day, if that's what your heart desires…
Our team of professionals at the We-Van Lyon rental agency will be happy to help you plan your next campervan adventure.