Tuscany by Campervan
Tuscany by Campervan
June 26, 2019

Tuscany is where the Renaissance began and it is clearly one of Italy's most beautiful regions, filled with a wealth of architectural, gastronomical and wine growing heritage nestled into stunning landscapes.
People around the world dream of Tuscany. There's no better way to live this dream than with the freedom you get with a campervan.
Once you arrive from France, start your adventure in northern Tuscany with a detour to the famous Carrara marble quarries. They are so white that they make their mountain locations look as if they're covered in snow. A bit further on, you'll arrive in Pisa, where you'll find the famous Leaning Tower, which really is quite a sight. From Pisa, head towards Florence, stopping through the superb towns of Lucca (Lucques in French), Pistoia (at the base of the Apennines Mountains), and Prato (second largest town in Tuscany). Once in Florence, take some time to visit this place where the Medici once thrived, promoting artistic vibrancy in the area. Many great painters displayed their talent here, such as Fra Angelico, Paolo Uccello, Filippo Lippi and Sandro Botticelli. You'll come across a treasure trove of wonders as you stroll the streets, including the famous Duomo, Uffizi Gallery and Ponte Vecchio over the Arno river. The little roads that crisscross Chianti's beautiful countryside and vineyards will make you appreciate your Mercedes Marco Polo or Volkswagen California campervan's comfortable ride.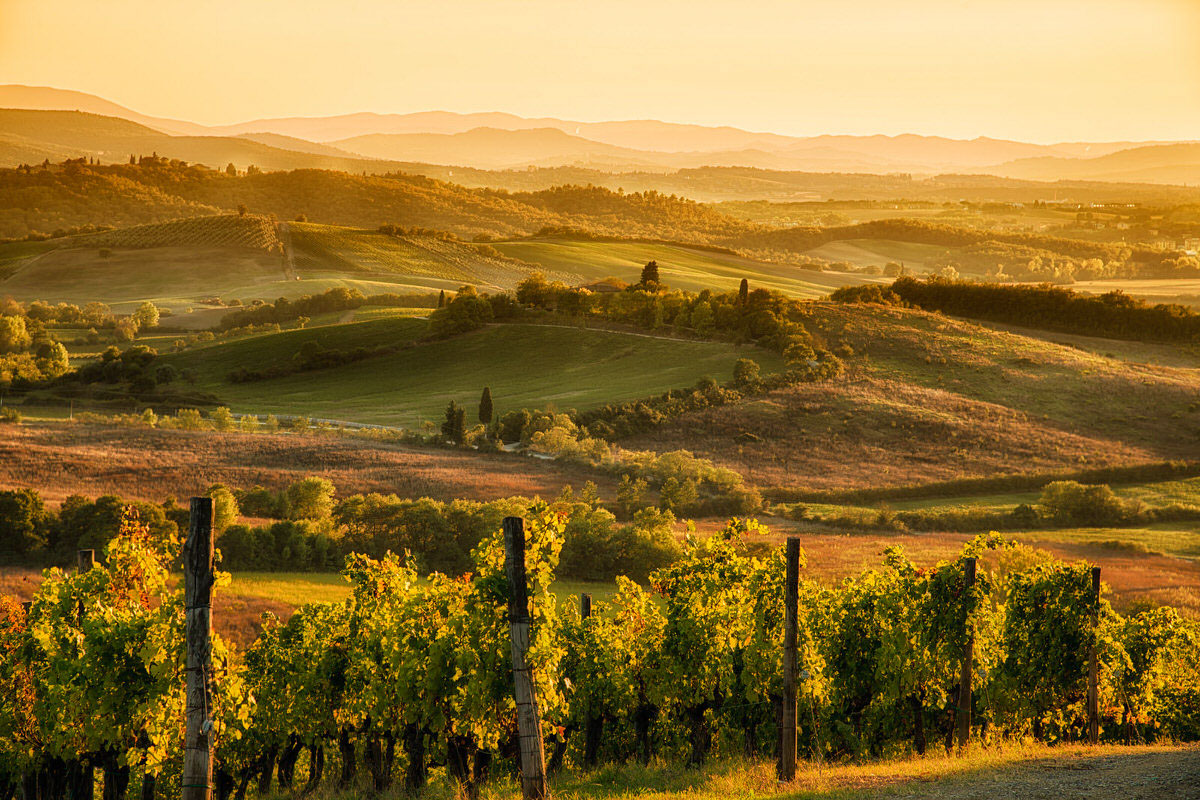 Chianti includes a sampling of Tuscany's most beautiful villages, like Badia a Passignano, Greve in Chianti, Panzano in Chianti and San Gimignano, which is a bit further on. It is listed as a UNESCO world heritage site and is known for its tower houses, some of which are more than 50m high. Each of these San Gimignano Towers was constructed to symbolise the patron family's power. Further south, your rental campervan will carry you into the narrow streets of another Tuscan gem: the town of Siena. Explore the Piazza del Campo, one of the most beautiful squares in the world. Every year, it hosts the Palio, an incredible inter-neighbourhood horse race.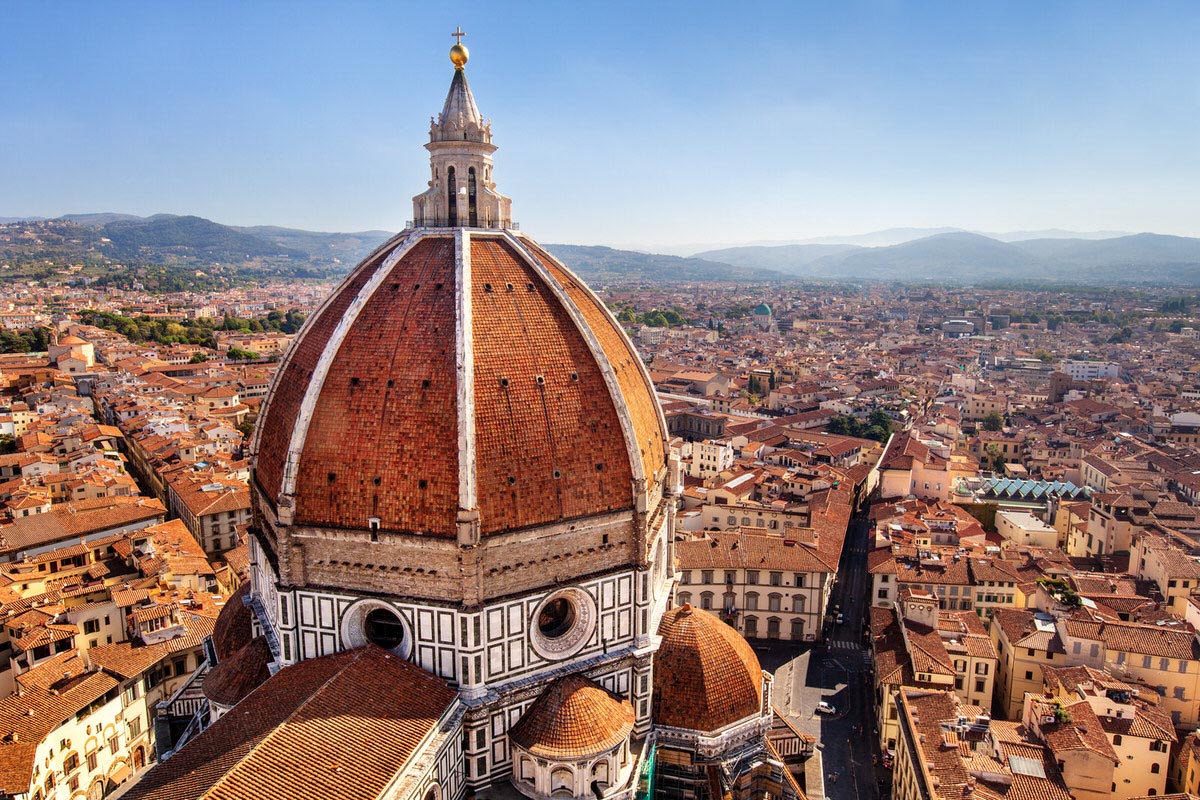 If you still haven't slaked your thirst for iconic cities and towns, head east to Arezzo, which dates back to the Etruscan era. Then, travel south through the Umbria region, visiting the medieval city of Cortona, the towns of Pienza and Pitigliano, and the Montepulciano vineyard. You'll reach the Mediterranean Sea in southern Tuscany at the Argentario promontory in the province of Grosseto. Head back up the coast towards the Maremma Natural Park, then through Costa Fiorita's seaside resort towns, including Bibbona and Castiglioncello. You can also visit Elba Island and take your campervan along on the ferry. A van trip in Tuscany would not be complete without stopping to sample culinary specialities like Ravioli Nudi, Pappardelle alla lepre (hare), Calamari in zimino and Pollo alla fiorentina. You can also find many local products to eat on-site or in your campervan at the San Lorenzo de Florence Market. Indulge to your heart's content!
We suggest you set off on your campervan adventure through Tuscany from our WeVan rental location in Chambéry or Lyon.
Further reading
Explore other vanlife articles to start travelling before renting a campervan!