Our minibus hire branch in Strasbourg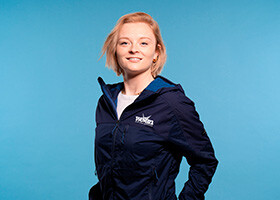 Details
6A, rue de l'Industrie
67118 Geispolsheim
Getting there
Branch opening hours
(may differ from online reservation times)
Lundi - Vendredi : 09:00-18:00
Samedi: 09:00-12:00
Dimanche et jours fériés : fermé
RETOUR EN AUTONOMIE POSSIBLE.
PRÉSENCE UNIQUEMENT SUR RDV.
En cas d'indisponibilités, direction le Sud vers l'agence de BÂLE-MULHOUSE.
---
Our fleet of campervans rental in Strasbourg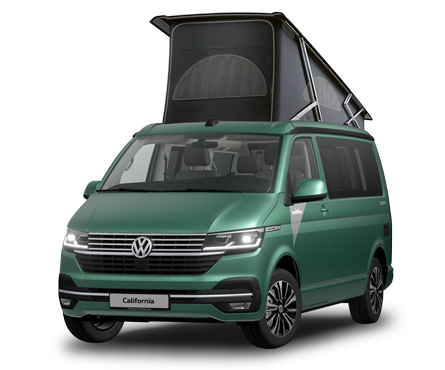 Volkswagen California
Auto / Manu 4 seat Campervan Hire
4 4 A/M 4
See full details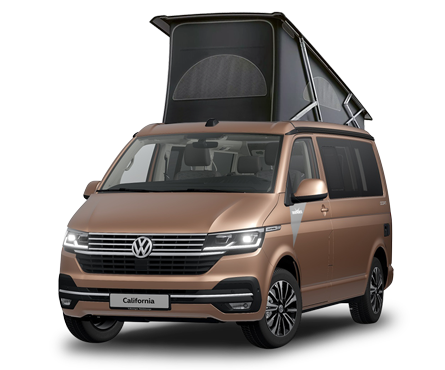 Volkswagen California Auto
Automatic 4 seat Campervan Hire
4 4 A 4
See full details
---
Hire a campervan in Strasbourg
What if we said you could escape in the blink of an eye and find yourself in the middle of the Vosges with hardly any driving? Or take just a few dozen minutes to reach Germany or Switzerland in a super comfortable rented campervan? It's not only plausible, it's fully possible with campervan hire in Strasbourg. You have to admit that the Christmas capital truly is an ideal location if only for its immediate surroundings. Campervan rental in Strasbourg will be a lovely way to wander around the region to confirm whether it deserves its nickname. In winter, campervan hire in Strasbourg is the perfect way to feast your eyes (and stomach) on seasonal delights with a tour of the department's Christmas markets while exploring the many towns and villages dotting the landscape, like Strasbourg, Colmar, Eguisheim, Kaysersberg and so many others.

The architecture and half-timbered homes aren't the only attractions in the region, which isn't lacking in sweet and savoury culinary specialities. The most adventurous can even use campervan hire in Alsace to follow the mythical sausage line (don't search for it, we just made this up) starting in Frankfurt, Germany and continuing through Strasbourg, Montbéliard and Morteau (the most intrepid will push on to Toulouse). For a smaller-scale adventure, conversion van hire in Strasbourg will be perfect for stocking up on local delicacies (which can definitely include sausage), Crémant d'Alsace wine, and Kougelhopf and other gingerbreads for well-deserved gourmet breaks once you've parked the campervan for the night. Strasbourg, the Christmas capital, is also the capital of Europe mainly due to its central location. This makes it an ideal starting point for campervan hire in Alsace to explore neighbouring countries. For locals, as well as travellers arriving by plane, for example, your campervan hire agency in Strasbourg is located just 10 minutes from the airport, paving the way for a road trip to the Black Forest, the Danube River area in Austria or the Italian Dolomite mountains.

Adventurers who love outdoor activities will find that conversion van hire in Strasbourg is the perfect solution for bringing all their equipment. This area has it all, from hiking to the summit of the famous Ballon mountains, to long mountain bike rides and even paragliding. With accessories like bicycle racks and roof racks available at your campervan hire agency in Strasbourg, you won't sacrifice comfort or organisation inside your campervan. What are you waiting for? Book now!
Choose your van from our campervan fleet: a 4-berth campervan, campervan with fitted kitchen or Volkswagen California campervan.

Our team of professionals at the WeVan Strasbourg campervan hire agency will be happy to help you plan your next van road trip.