Our minibus hire branch in Paris-Sud (Montrouge)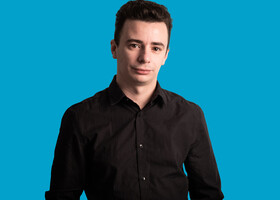 Details
33, avenue Léon Gambetta
92120 Montrouge
Getting there
Branch opening hours
(may differ from online reservation times)
Monday - Friday : 08:00 - 20:00
Saturday : 09:00 - 18:00
Sunday: 15:30 - 20:00
Public holiday : 09:00 - 17:00
Useful information about your branch
---
Our fleet of campervans rental in Paris-Sud (Montrouge)
---
Hire a campervan in Paris-Sud (Montrouge)
When you want to take a break from your frenetic Parisian life, get out into nature or reclaim some freedom and adventure, setting out in a rental campervan from your We-Van Paris-Montrouge will be just the ticket.
As the van specialist since 2010, We-Van Paris can help you plan for one of the many road trip itineraries that are perfect in a campervan. After our team shares last minute explanations, you'll take the wheel of your campervan and head out for your weekend to Baie de Somme, Perche, Sologne, Boucles de la Seine Natural Regional Park, or the Cotentin wilderness in Normandy. And you won't have to worry about lodging. You can stop wherever you like in any nightspot you find along your route. You'll wander from village to village, following the footsteps of great painters like Vincent Van Gogh in Auvers-sur-Oise, Claude Monet in Giverny, Alfred Sisley in Moret-sur-Loing and in Barbizon where the great impressionists got their start. In the iconic four-bed Volkswagen California or Mercedes Marco Polo, driving is a real pleasure – and so is stopping. Take advantage of how manoeuvrable your little camper is when you visit several can't-miss towns: the medieval city of Provins, Reims with the cathedral where most of France's kings were crowned, Coulommiers with its cheese and Chartres with its UNESCO world heritage-listed cathedral. Campervans with auxiliary heating are the ideal cocoon for winter jaunts. In summer, you can get out the folding table and chairs and have a front-row seat to nature scenes – a true vanlife moment! End this lovely pause with a tasty aperitif. For a romantic tour, we recommend couples travel through the Loire Valley in the Volkswagen Caddy Minicamper, which features a double bed. You can visit the incomparable Chenonceaux, Azay le Rideau and Jardins de Villandry chateaux, as well as Ussé's lesser known, but more romantic chateau, which inspired the Sleeping Beauty fairy tale. Your escapade will be even more tranquil if you take a bike ride on the Loire river's towpath trails. While campervan life has a contemplative side, it also has an active component that's just as important. With your mini rental camper, you can get up-close and personal with all your favourite sports activities: climbing in the Forest of Fontainebleau, sailing on the Seine, canoeing or kayaking on the Loing, horse riding, golfing and more. And hikers and mushroom hunters will be delighted with the Ile de France's many forests, including those in Saint-Germain-en-Laye, Rambouillet and Sénart.
Our team of professionals at the We-Van Paris rental agency will be happy to help you plan your next campervan adventure.