Campervan roadtrip on the Opal Coast
Campervan roadtrip on the Opal Coast
June 26, 2019

This coast derives its name from its unique light and changing colours. You are in for some lovely surprises when you drive your campervan along the Opal Coast from the Aa estuary to Berck-Plage north of Baie de Somme.
Travel to the spot of coastline that's closest to England and explore the vast variety of landscapes in the area, from seascapes, wild dunes, wide beaches and dizzying cliffs.
East of Dunkirk, the city of famous Corsair Jean Bart, discover the Dunes of Flanders. This area features 15 km of beaches, 700 hectares of dunes and four seaside resorts: Dunkerque-Malo les Bains, Zuydcoote, Leffrinckoucke and Bray-Dunes, on the Belgian border. Work up an appetite with a little hike on the Circuit des Dunes or a bike ride on the Route du Lin cycling trail. They try a few local culinary specialities like potjevleesch or carbonade flamande, followed by a rhubarb tart or a nieulle biscuit, paired with a northern beer (unless you're headed back out on the road ;) ). Once you're ready, the next stop on your route is Calais, a must-see destination known for the famous Burghers of Calais episode during the Hundred Years' War. It's also a transit hub for those headed to Great Britain on the ferry or the train through the tunnel.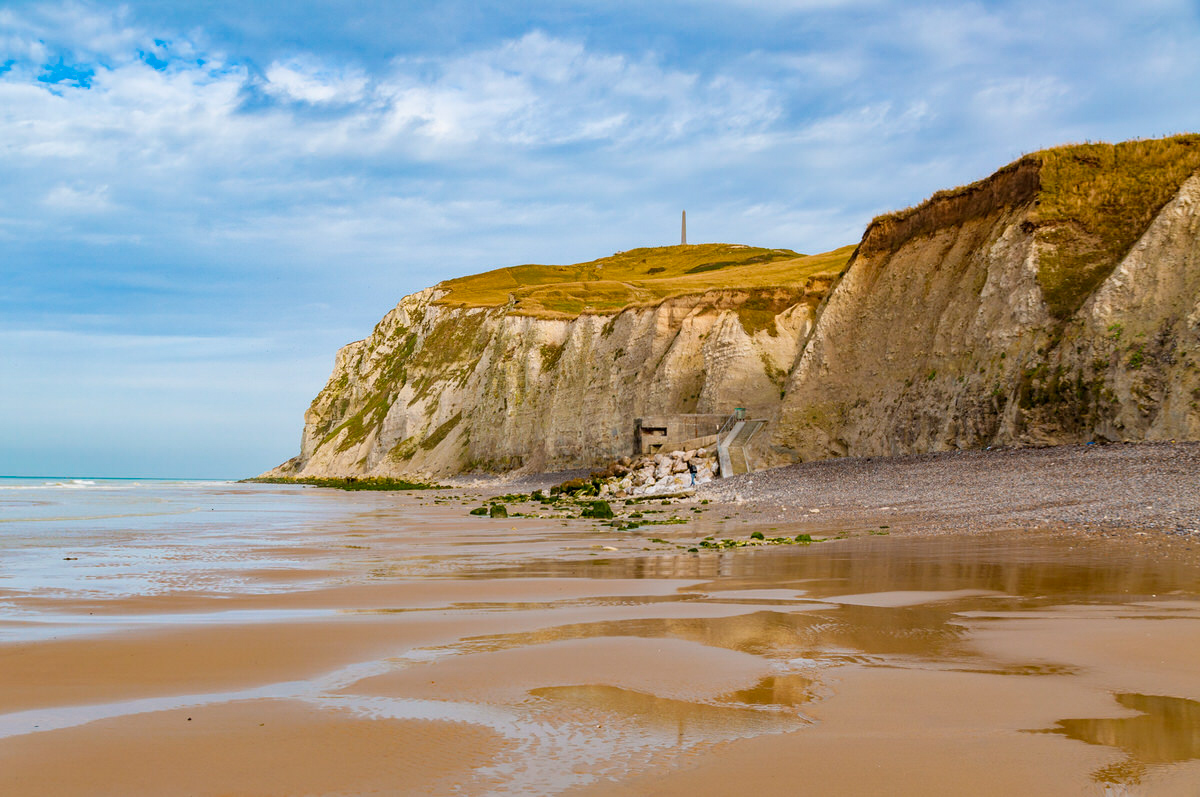 Your campervan will be impatient to take you to the famous Cap Blanc Nez and Cap Gris Nez cliffs that form the Grand Site des Deux Caps nature reserve. The 134 metre high Blanc-Nez cliff gives you an incredible panoramic view of the white cliffs of Dover, as well as the Strait of Dover and its complicated shipping traffic patterns - it's a real sea highway! As long as you don't suffer from vertigo, you can even spend the night in your campervan overlooking these impressive panoramas. Since you can park the van like a car, it will be easy to find unforgettable overnight spots. Make a quick stop in Wissant, a charming town tucked between the two caps. As you continue along the coast between Ambleteuse and Wimereux, you'll enter the Dunes de la Slack area, which is part of Natura 2000, a network of exceptional natural sites. Next up is Boulogne-sur-Mer, the largest fishing port in France. Visit the fish market to learn all about fishing or buy fresh fish to cook in your campervan.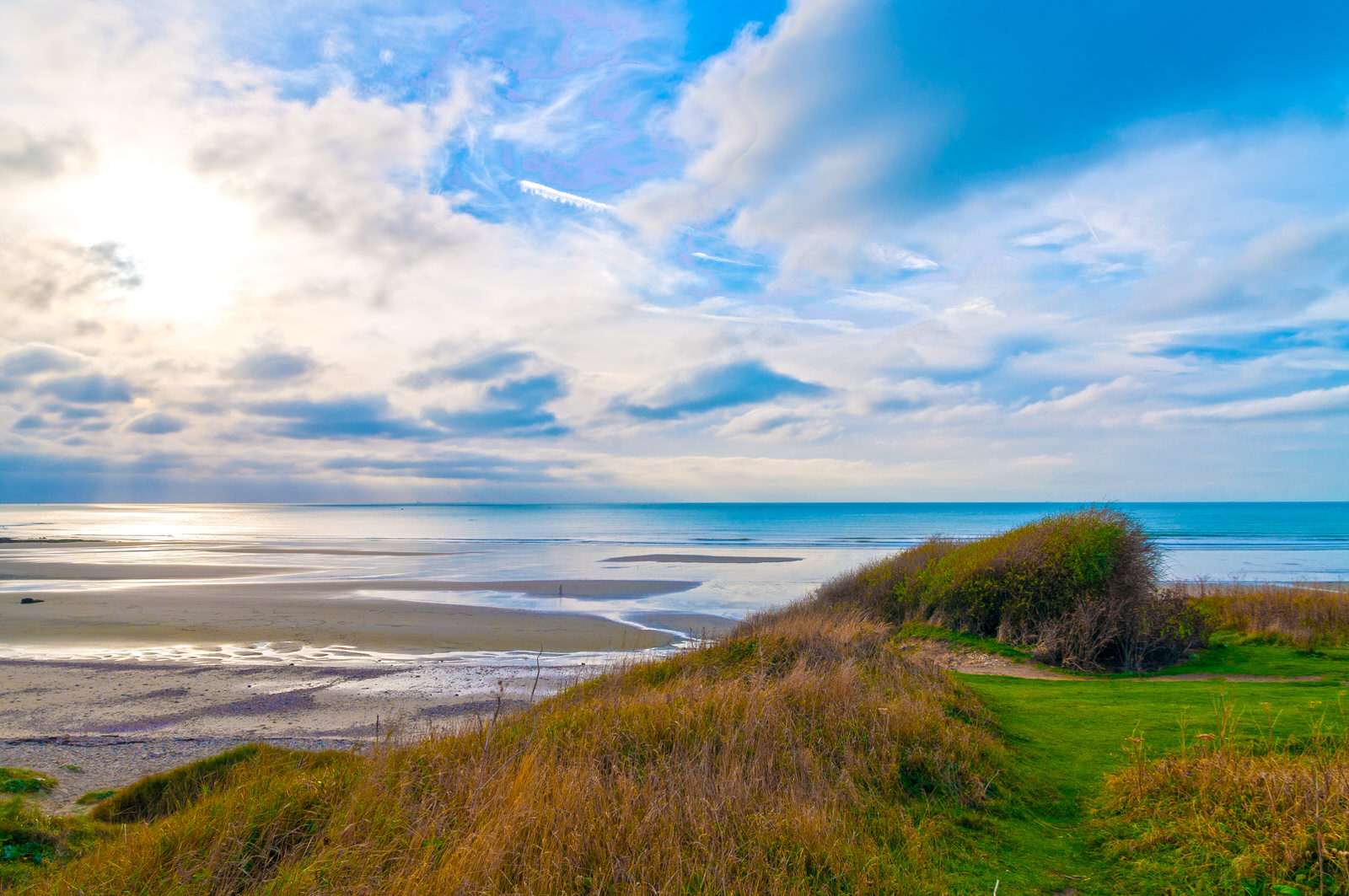 Continue the road trip in your Volkswagen California rental towards Touquet-Paris-Plage, making a quick pit stop in Hardelot-Plage. Like most seaside resorts on the Opal Coast, you can do any of your favourite seaside sports: kitesurfing, windsurfing, land sailing and more.
Touquet-Paris-Plage is known as the jewel of the Opal Coast... this popular destination will welcome you with open arms. Soak in the very particular upscale seaside resort ambiance, with luxury shops, Anglo-Norman villas, wide beaches, numerous bars and a golf course nestled between the pine forest and dunes. Touquet plays host to big sporting events like the Enduropale, Rallye du Touquet, Touquet Bike and Run and more. A little further on, the International Kite Festival is held every year in Berck.
We suggest you set off on your Opal Coast campervan adventure from our WeVan rental location in Lille.
Further reading
Explore other vanlife articles to start travelling before renting a campervan!