Escape to Holland in a campervan
Escape to Holland in a campervan
June 26, 2019

Breda is just two hours from Lille by car and it's a great place to start your tour of the Netherlands, a country that's especially welcoming to campervans.
Begin by exploring Breda, with its many monumental buildings, including the Grote Kerk. While you might guess it means Grotto Church, it actually means Grand Church. Get a drink at one of the many cafés in the city and immerse yourself in the welcoming ambiance that's unique to Nordic countries.
Continue your trip by 5 berth campervan towards Utrecht, a university town that's been called the Netherlands' cultural treasure chest. Less than an hour away, you'll find Amsterdam, which is filled with canals, traditional houses, and attractions like the must-see Van Gogh Museum and the moving Anne Frank House. You'll enjoy wandering through little streets, over bridges, past bars... just watch out so you don't get knocked over by all the bicycles!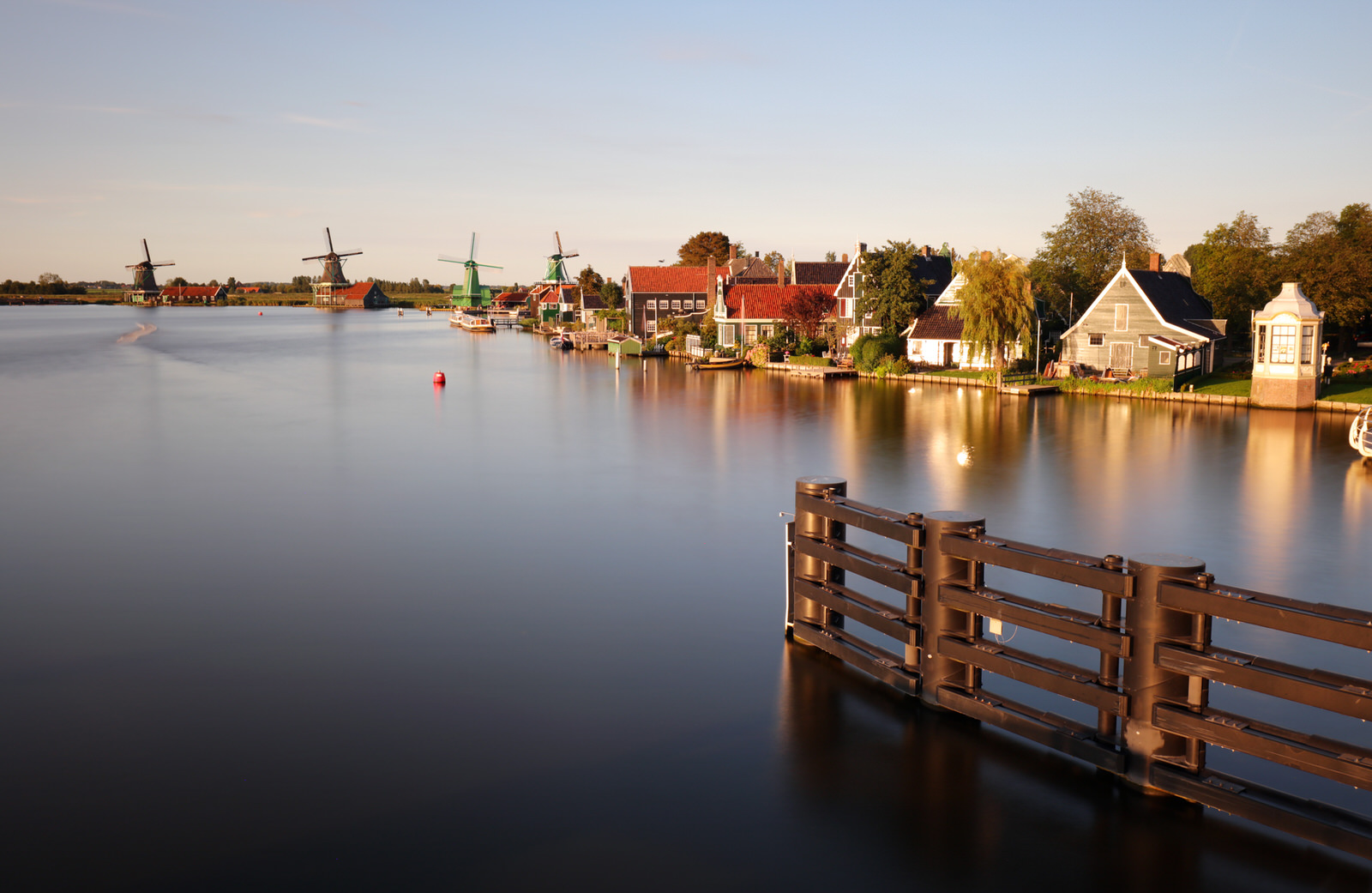 When you exit the north side of Amsterdam, your Volkswagen California will take you to the Zuiderzee Works and a road you can explore in your campervan or on your bicycle, the most popular local mode of transport. When you rent your campervan, you can also rent a bicycle rack so you can bring your own bicycles. You'll start on the Marken peninsula, making your way past incredible wooden houses. In the harbour, you'll be able to see the Lemsteraak, traditional flat-bottom sailboats. Once back on the road, head towards Monnickendam, a little historical town with traditional brick homes, then on to Edam-Volendam. As for cuisine, you'll want to sample Hollandse Nieuwe, a herring speciality that's popular with the locals, in one of the restaurants on the Dijk or dyke. Edam is also the name of a well-known cheese that you'll taste when you visit the former cheese warehouses. Gouda is the other famous Dutch cheese, but there are many others, like Mimolette and Maasdam.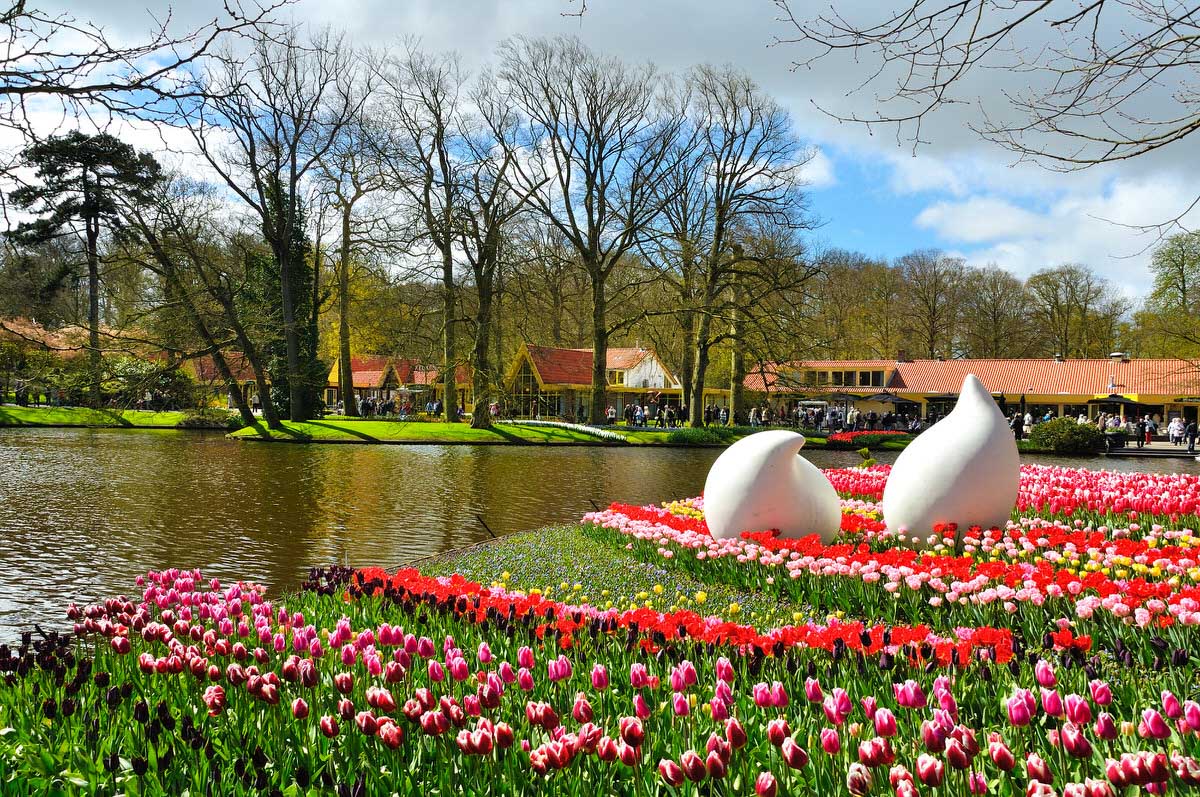 From Amsterdam, you can also head with your automatic campervan to Noordoostpolder, or Northeast Polder, where you'll pass through immense tulip fields on your way to the town of Schokland, which is recognised as a UNESCO World Heritage Site. The tulip is one of the Netherlands' national symbols and if you take your trip in spring, you won't want to miss the incredible Keukenhof, which is southwest of Amsterdam. It's one of the largest flower gardens in the world, with seven million bulb plants!
Another well-known Dutch symbol is the windmill. Zaanse Schans, located near Amsterdam, features the famous Zaandam windmills, which are still operating.
You'll enjoy exploring them, as well as the area's green-painted wooden homes and little bridges.In Kinderjik, near Rotterdam, you'll see 19 windmills built in the 18th century to manage the surrounding water and avoid flooding.You may want to spend some time at one of the North Sea's seaside resorts so you can enjoy one of you favourite sports, like kitesurfing or land sailing. Or maybe just swimming in the refreshing water. In Zandvoort, Bloemendaal and Bergen aan Zee, you'll find an environment that's typical of northern beaches, including dunes. You'll love spending a nice evening relaxing outside, then sleeping well in your campervan bed by the sea.
We suggest you set off on your Dutch campervan adventure from our WeVan rental location in Lille.
Further reading
Explore other vanlife articles to start travelling before renting a campervan!