Our minibus hire branch in Angers-Brissac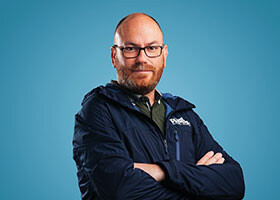 Details
Parc d'Activités des Fontenelles, Zi des Grouas
49320 Brissac-Loire-Aubance
Getting there
Branch opening hours
(may differ from online reservation times)
Agence WEVAN situé dans NORAUTO
Lundi - Vendredi : 09:00-12:00, 14:00-18:00
Samedi: 09:00-12:00, 14:00-17:00
Dimanche et Mardi : fermé
Nous consulter pour les horaires en jours fériés
DEMANDE D'INFORMATIONS ET VISITE DE VANS UNIQUEMENT SUR RDV
Useful information about your branch
---
Our fleet of campervans rental in Angers-Brissac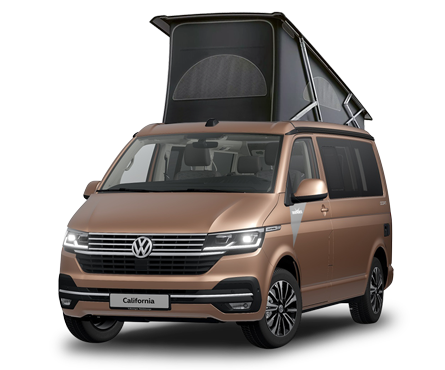 Volkswagen California Auto
Automatic 4 seat Campervan Hire
4 4 A 4
See full details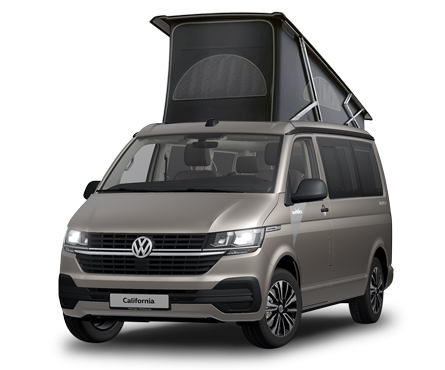 Volkswagen California Beach Camper
Auto/manu 5 seat Campervan Hire
5 4/5 A/M 4
See full details
---
Hire a campervan in Angers-Brissac
Loire chateaux, gourmet food, the Atlantic coastline just a stone's throw away...campervan hire in Pays de la Loire is the catalyst you need to recharge and explore famous natural and cultural sites. All while enjoying complete independence.
Pays de la Loire is the perfect playground for nomad adventures and van hire in Angers-Brissac makes total sense. After taking the reins of your trusty steed, fresh from a pick-up at your campervan hire agency in Angers, chateaux (in the broadest sense of the term) in the Loire Valley are just a short ride away. From absolute marvels like the famous chateaux of Chambord, Chenonceau and Amboise to the lesser-known but equally splendid Brissac chateau. With campervan hire in Pays de la Loire, you can enjoy unparalleled historical heritage in France at your own pace.

Once you've quenched your thirst for culture, campervan hire in Angers is also an excellent way to explore exceptional gourmet food without going too overboard, of course. For example, why not use your campervan hire in Pays de la Loire to make a stopover in the true birthplace of rillettes in Tours? This stage will delight your taste buds before you get back behind the wheel of your conversion van hire for a nomadic exploration of the Anjou wine region. Do some shopping and use this campervan hire in Angers to enjoy a lovely picnic with victuals like rillettes, rillons, Anjou Galipettes mushrooms or a Gouline pie discovered during your trip! Once you've parked your hired campervan for the night, nothing will stop you (other than a need to be functional the next day) from feasting to your heart's content without having to worry about driving afterwards. Finally, campervan hire in Angers-Brissac is the perfect option for exploring the entire region to try out all kinds of activities. A conversion van rental in Angers will take you to Le Mans where you can watch the 24 Heures du Mans or the Bol d'Or, or through Loire-Anjou-Touraine regional natural park where you can immerse yourself in greenery and enjoy the famous douceur Angevine (Angevine sweet quality of life). With the bike rack suggested by your campervan hire agency in Angers, all of the Loire spreads out before you and your bike, with scores of kilometres of river banks designed to promote cycling tourism. Campervan hire in Pays de la Loire is a memory-making machine that isn't done treating you yet.

And why not set your sights further away? With an ideal central starting point at the intersection of the A11, A85 and A87 motorways, hiring a campervan in Angers will take you wherever you want to go in France or Europe.
There's a campervan hire for everyone, whether it's a 5-berth campervan, a Volkswagen campervan with automatic transmission or a campervan with pop-up roof.
Our team of professionals at the WeVan Angers campervan hire agency will be happy to help you plan your next van road trip in Pays de la Loire.