Roadtrip by van in the Southern Alps
Roadtrip by van in the Southern Alps
June 26, 2019

The southern Alps are an immense playground in summer and winter, filled with all kinds of mountain activities, plus 300 days of sun during the year as a bonus.
The southern Alps also have rich architectural and cultural heritage. All the right conditions have come together for an excellent adventure in a rental campervan.
From Grenoble, climb towards the Col du Lautaret pass, after travelling through La Grave, a traditional town from which the Le Meije Glaciers cable cars depart, heading towards an altitude of 3200m. In the winter, you can make your way down on skis. In the summer, try rafting on the Romanche. From Col du Lautaret, Tour de France fans will want to make a pilgrimage to Col du Galibier. Head back down into the Guisane valley towards the largest winter sports resort in the southern Alps, the well-known Serre Chevalier. You'll arrive in Briançon with its Cité Vauban fortress. Those who love hiking will enjoy walking in the beautiful Vallée de la Clarée in Névache, where the larches turn yellow in autumn.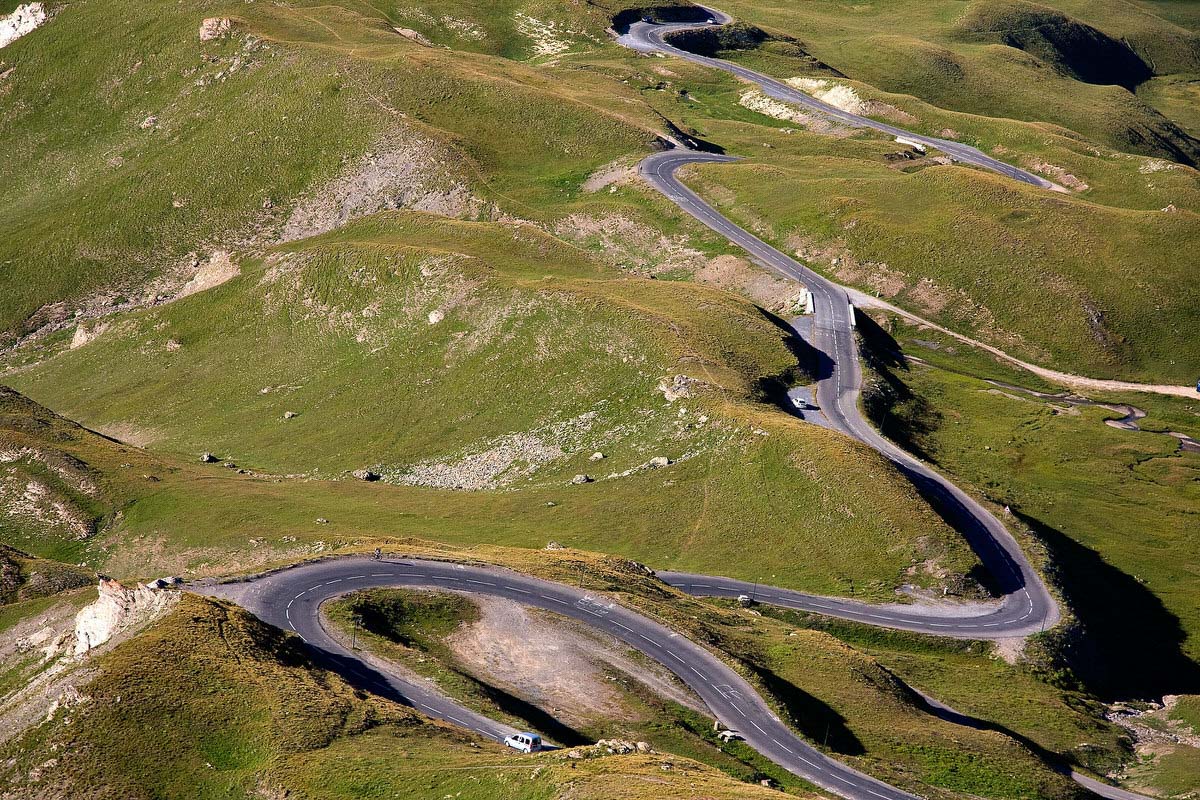 From Briançon, your agile campervan will take you on Col d'Izoard's switchbacks, another place where Tour de France riders suffer. This is the gateway to one of the most beautiful mountain regions in France: the Queyras Natural Regional Park where you can enjoy tons of activities in absolute harmony with the perfectly-preserved mountains: hiking, mountain biking, snowshoe trekking, ski touring and cross-country skiing. You'll also fall in love with the pretty towns of Arvieux and Saint-Véran. The latter is the highest community in Europe, located at 2000m and filled with old wooden houses. Make a stop in Château-Ville-Vieille to see the iconic Fort Queyras. You'll have so many options for your night parking spot in the little towns or overlooking grand landscapes. Continue your route through the impressive Gorges du Guil and unplug in Guillestre, near the Vars and Risoul resorts. You'll want to visit the impressive Fortress of Mont-Dauphin. It looks out over the Durance valley and is listed as a UNESCO world heritage site.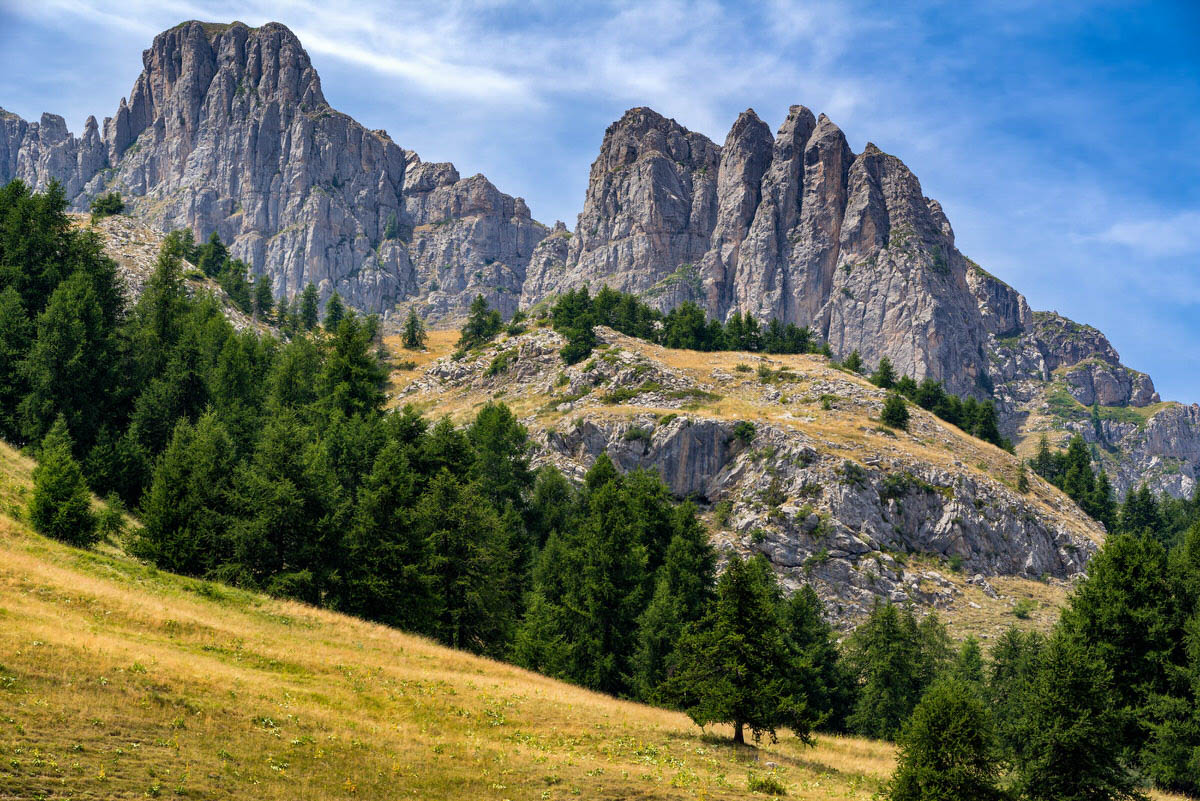 Next, you can head further up towards Ecrins National Park, or go south towards Lake Serre-Ponçon. To reach the Massif des Ecrins, your route will take you through L'Argentière-la-Bessée, where you can explore the silver mine museum. Continue through the Puy Saint-Vincent and Vallouise resort towns, ending at a cul de sac near the base of Mont Pelvoux and Barre des Ecrins, which reaches 4,102m into the sky. Climbing fans will find many routes here. After their efforts, they'll be glad to get back to their comfortable campervan, complete with a lounge area, fully-equipped kitchen and beds. Those who want to continue south will travel through Embrun, then Savines le Lac on the shores of Lake Serre-Ponçon, a large artificial lake that straddles the Hautes-Alpes and Alpes de Haute Provence departments. After these mountain activities, try some water activities, like sailing, windsurfing, water skiing and kayaking. Those who enjoy calmer activities can relax on the beaches and take a swim. And further south, explore Mercantour National Park and towns that have a real Provençal feel to them, like Digne les Bains and Sistéron.
We suggest you set off on your campervan adventure through the southern Alps from our WeVan rental locations in Lyon or Chambéry.
Further reading
Explore other vanlife articles to start travelling before renting a campervan!