Our minibus hire branch in Porto-Vecchio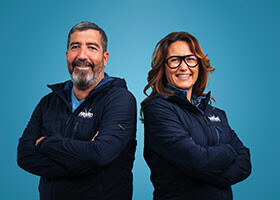 Details
Analonga, route de l'Ospedale
20137 Porto-Vecchio
Getting there
Branch opening hours
(may differ from online reservation times)
Monday - Friday : 9:00 - 12h00 / 14h00 - 18h
Saturday, Sunday and public holiday : by appointment
Useful information about your branch
---
Our fleet of campervans rental in Porto-Vecchio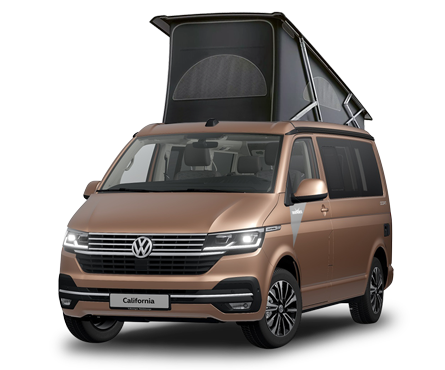 Volkswagen California Auto
Automatic 4 seat Campervan Hire
4 4 A 4
See full details
---
Hire a campervan in Porto-Vecchio
Making a choice can mean giving something up: so, have you had trouble choosing whether to hire a campervan by the sea or hire a campervan in the mountains? Don't you worry: hiring a campervan in Corsica is guaranteed to fill all of your needs for holidays in nature, allowing you to stay active (while never forgetting to take an afternoon siesta) out in the sunshine (that we can't guarantee, though). Best of all, you'll have total freedom and a unique place to visit!
You can get your vanlife experience Corsica-style when you hire a campervan in Porto-Vecchio near Figari's airport. When you do that, the entire island of Corsica is accessible to you for incredible adventures. It's a land of endless possibilities. Hiring a campervan in Porto-Vecchio is the ideal way to explore every nook and cranny of the island, seeking out its many wonders. Corsica has everything, from its major cities with great nightlife, like the superb Bonifacio ("The Rudder" of Corsica), to its charming small villages perched on mountainsides, like Sartène. Once you get your campervan from our WeVan campervan rental agency in Porto-Vecchio, all that's left is to follow your heart's desire and explore nature, with sublime coastal roads lined with the historic "Genoese towers." Or if you like the thrill of heights, take the mountain roads! You want to rent a van in Figari ? Our van hire agency in Corsica in Porto Vecchio offers you a shuttle from Figari airport to the van hire agency in Porto-Vecchio.
That said, hiring a campervan in Corsica isn't just about the roads—although those Corsican hairpin bends are worth checking out. Hiring a campervan in Porto-Vecchio also gives you access to an endless list of activities. For example, hiring a Volkswagen California in Corsica allows you to take advantage of the famous Corsican hiking paths, where each hike is more beautiful than the last: GR20, Mare a Mare, Mare et Monti, and more. When you hire a campervan in Corsica, after your hike, you can rest in a quiet spot. You can park your van by the sea for the night and sip a glass of libations, accompanied by some charcuterie and cheese from one of the island's many traditional artisans! After your pleasant evening, you'll wake up to bucolic scenery and the smells of the countryside. Have a cup of coffee and some toast with wild blueberry jam, then head off to explore the island's incredible inlets on a paddleboard.
Hiring a VW California campervan in Corsica allows you to go on cultural visits and also explore the great outdoors. Go mountain biking down the paths of the Col de Bavella, go out kayaking or canoeing, or go snorkelling in the turquoise waters at the beach in Palombaggia. So that you're ready to take on every opportunity, add accessories to your motorhome rental in Corsica (roof rack, bicycle rack, etc.).
The team of professionals at the WeVan campervan hire agency in Porto-Vecchio, located about 20 km from Figari Airport, will be more than happy to help you plan your next van road trip in Corsica.