On the way to the Abers in a campervan
On the way to the Abers in a campervan
June 26, 2019

Brittany is known for its unique character. This uniqueness is strongest in Pays des Abers, an area in the Finistère Nord region. An aber or ria designates the mouth of a river, as well as a coastal inlet that creates a particular fjord-like look.
Pays des Abers has two of the most well-known examples: Aber Wrac'h and l'Aber Benoît. Another ria is located in Aber Illdut, which is nearly at the tip of Brittany. Your adventure in a rental campervan starts in Plouguerneau, less than three hours from Rennes and ends to the west in Saint-Pabu. Pays des Abers covers the area down to Kersaint-Plabennec, which is characteristic of the commune names peppered throughout Brittany.
To explore all of the region's amazing facets, temporarily abandon your Volkswagen California and hike your way through Abers on the famous GR 34 that winds its way along Brittany's coastline. The trail starts in seaside landscapes with dunes, moors, coastal inlets and little picturesque harbours like Port de Paluden. As the ria narrows, you'll walk along wooded river banks through lush greenery. Watch out for water mills and small chapels typical of this region, including the delightful Chapelle Notre Dame du Traon.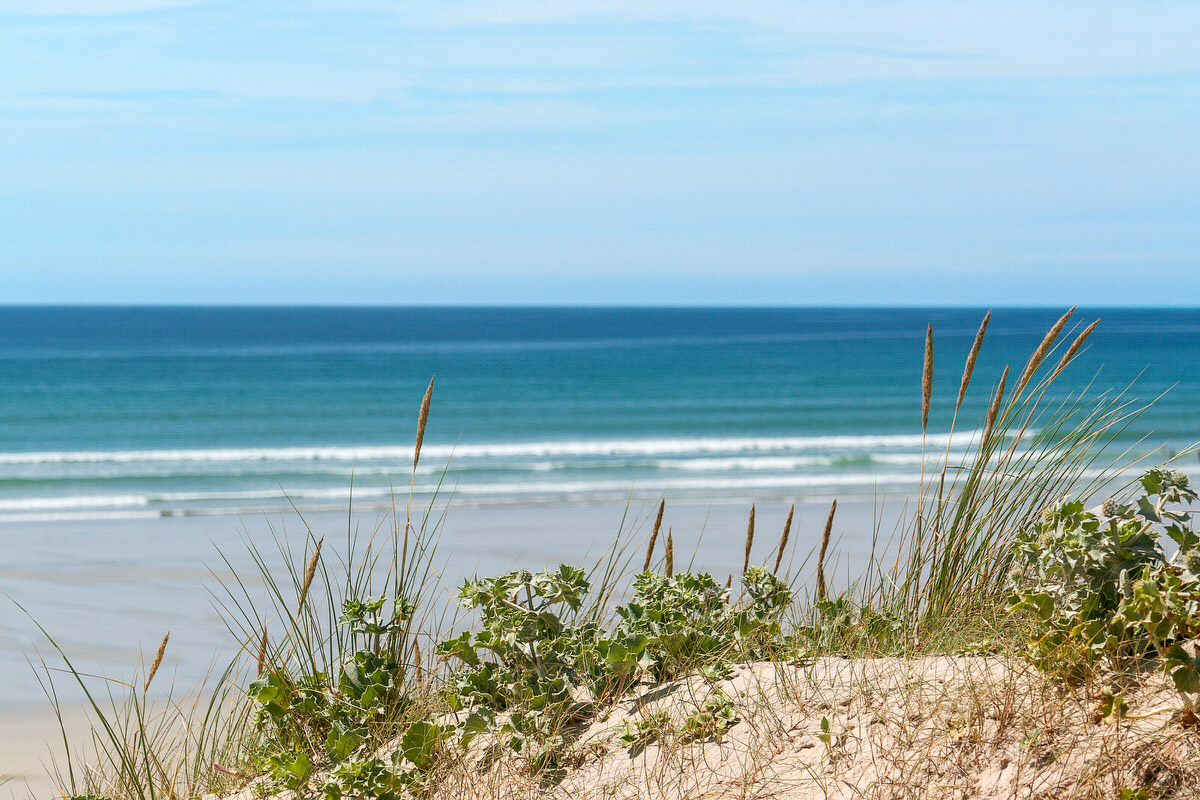 Take a well-deserved break in your comfortable campervan before heading back out on the road towards the Côte des Légendes, which earned its name from many features including wild headlands like Pointe de Neïz-Vran, legendary bays like Baie de Goulven, numerous lighthouses like the little Phare de Pontusval erected on an enormous heap of granite rocks and the impressive Phare de l'Ile Vierge, which is the tallest lighthouse in Europe. We also have to mention Meneham in Kerlouan, the fishing and seaweed-gathering town tucked between two enormous rocky outcrops. It used to be a guard post that kept watch on the coast and occasionally looted shipwrecks. Brittany's legend would not be complete without a few menhirs and dolmens. Check out the Lilia dolmen close to Kervenny, and the Prat Lédan menhir not far from Plabennec.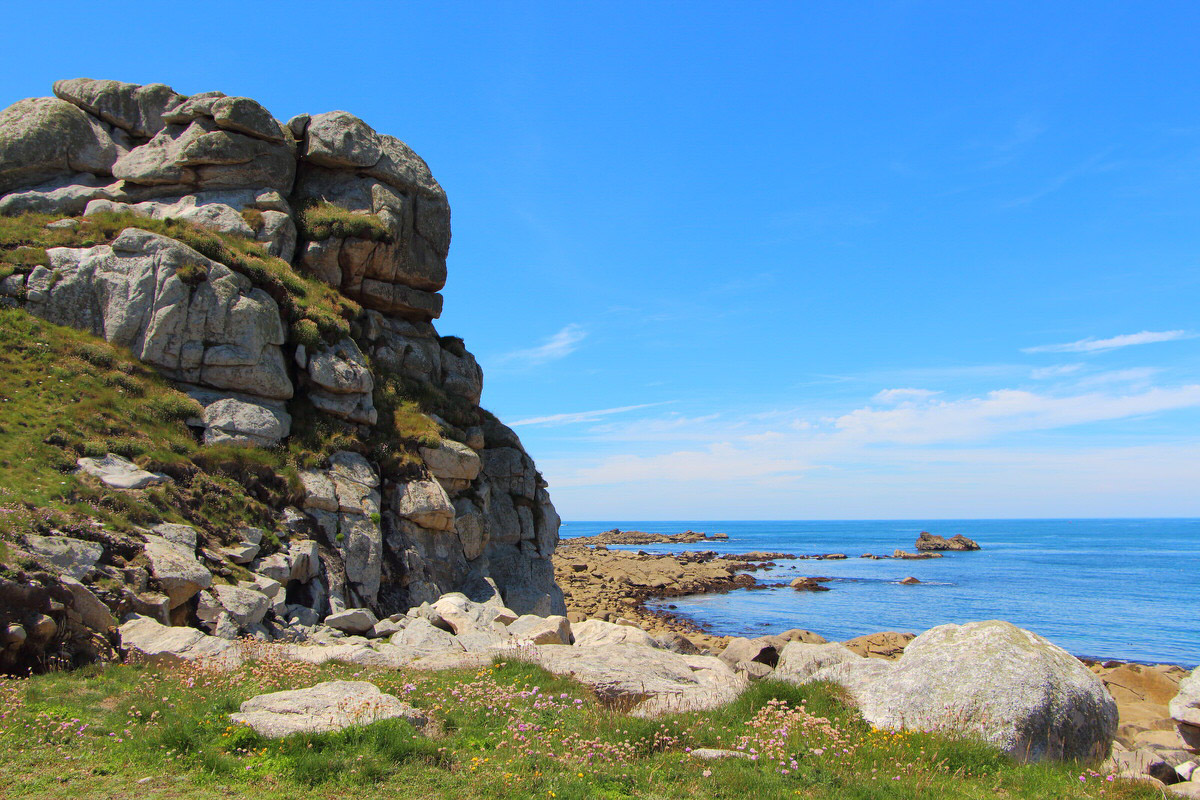 The Côte des Légendes also features wide beaches with fine sand such as Zorn beach and the perfectly named Grève Blanche beach, the Vougot and Corn Al Gazel dunes, small creeks to explore among the rock piles and charming seaside resorts such as Brigognan-Plages. Seaside sport fans will be in heaven. There are tons of windsurfing, kitesurfing and land sailing spots that are often quite windy. And if your campervan gives you permission for a little dalliance, take a boat out into the sea to go fishing or simply explore the many islands where you can anchor near a creek that will remind you of a Polynesian lagoon. If you love to fish but get seasick, don't despair. This region is perfect for fishing from land. Try to catch a little Breton lobster and prepare it in your van! And if you don't find any, you can still eat a tasty Breton galette paired with a bowlful of cider on your campervan's indoor table or outside on the folding table and chairs set up under the awning... you never know what the weather has in store...
We suggest you set off on your Pays des Abers campervan adventure from our WeVan rental location in Rennes.
Further reading
Explore other vanlife articles to start travelling before renting a campervan!