Our Campervan hire branch in Biarritz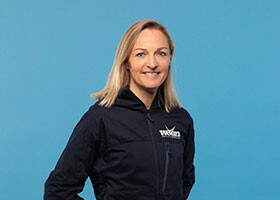 Details
360 chemin de L'Arriou
ZA de l'Arriou
40440 Ondres
France
Branch opening hours
(may differ from online reservation times)
Monday: 08:00-13:00, 14:00-18:30
Tuesday - Thursday: 08:00-13:00, 14:00-18:30
Friday: 08:00-13:00, 14:00-18:30
Saturday: by appointment
Sunday and public holiday : closed
Useful information about your branch
---
Our fleet of rental Campervans in Biarritz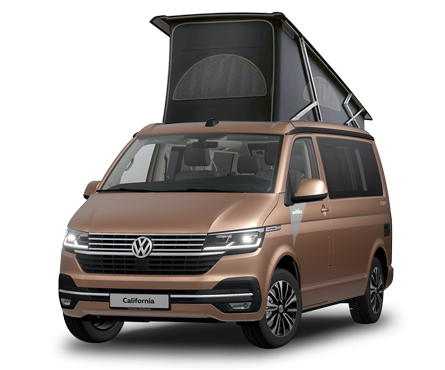 Volkswagen California A.
Campervan 4 seats Automatic | DHAR
4 4 A 4
See full details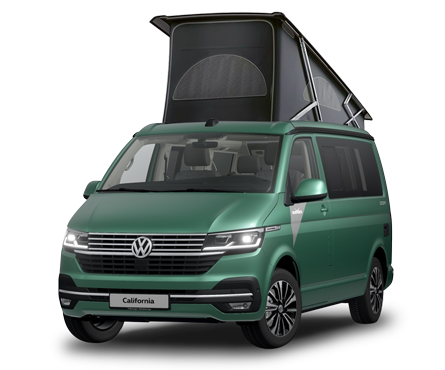 Volkswagen California M.
Campervan 4 seats Manual | DHMR
4 4 M 4
See full details
---
Rent a Campervan in Biarritz
Hire a converted van from WeVan Biarritz to explore the incredible diversity of the Basque Country. You'll have a wonderful adventure between the Atlantic Ocean and the Pyrénées mountains, between France and Spain, between verdant valleys in the Northern Basque Country and a desert area in the south.
Northern Basque Country beaches feature some of the best surfing spots in France, from Hossegor in Landes to Saint-Jean-de-Luz, as well as the famous Côte des Basques in Biarritz. You can also go paddleboarding and swimming here, although you'll have quite the experience in the big waves. If you're lucky enough to be in the Basque Country during the Fêtes de Bayonne, take a deep draught of the Basque ambiance, without worrying about having to get behind the wheel afterwards. Your campervan awaits you for a good, restoring night of rest. When you cross the Spanish border between Hendaye and Irun, you enter the Southern Basque Country, which has a very different side from "French" Basque Country. The side with Gipuzkoa and Vizcaya provinces is longer and wilder, offering contrasts such as the lovely towns of Hondarribia and Getaria, beautiful beaches like those in Zumaia and Mutriku, port towns Lekeitio and Bermeo, eucalyptus forests, and coves bordered by tall cliffs that are magnificent playgrounds for hikers. Wind your way along a stunning corniche overlooking the ocean in your Volkswagen or Mercedes van. Be sure to visit Donostia/San Sebastián and the excellent – and very lively – tapas bars; Gernika, the city whose bombing inspired Guernica, one of Picasso's most famous paintings; and Bilbao, which is home to a Guggenheim Museum. On your way to Bilbao, stretch your legs with a visit to the astonishing San Juan de Gaztelugatxe hermitage, built on a headland above the ocean. As you continue west, your campervan adventure will take you through the Spanish regions of Cantabria, Asturias and Galicia to Santiago de Compostela, then in to northern Portugal. If the desert landscapes of the western United States inspire you, head south in Navarra, one of the Southern Basque Country provinces in the Bardenas Reales badlands. As you make your way back north, stop off in Pamplona. If you're not there during the San Fermín festival, you can follow the explanatory signs along the famous Encierro where the bulls run through the town. Mountain lovers will feel right at home in the Basque Country. A wealth of activities await them in the Pyrénées, including hiking, mountain biking, climbing, and canyoning, as well as alpine skiing, snowboarding and cross-country skiing at winter sports resorts in the Basque Country and Béarn region, such as Artouste, Gourette, Iraty, Issarbe, La Pierre Saint Martin. You'll be warm and toasty in one of our vans equipped with auxiliary heating!
Our team of professionals at the WeVan Biarritz rental agency will be happy to help you plan your next campervan adventure.