3 seasonal autumn recipes for your van hire
3 seasonal autumn recipes for your van hire
September 24, 2023
Autumn is a great time to hire a van! Whether on the road or on your plate, its colours enchant us. And when it's time for a meal, our taste buds are not left out! Autumn is synonymous with cosiness and the kitchen area of your van hire will allow you to concoct comforting dishes as you would at home (with the added bonus of the view!), which will perfect and complete the atmosphere so typical of this season!
Here are 3 "special autumn" recipes, ideal for making in a campervan: quick, easy and colourful.
3 perfect autumn recipes to cook in a van rentalRecipe 1: Pan-fried Carrots, Chestnuts and Sweet Potatoes with Thyme
Ingredients for 2 persons :
2 carrots
1 large sweet potato
1 large handful of fire-peeled chestnuts (in a jar)
1 clove of garlic 1 tbsp olive oil
1 vegetable stock cube
Dried thyme
A little pepper and salt
Preparation :
Peel the carrots and sweet potato and cut into pieces.
Peel and chop the garlic clove.
Coarsely crush the chestnuts.
Heat the olive oil in a pan. Fry the garlic in it, then add the carrots, chestnuts and sweet potato, stirring well for 5 minutes.
Sprinkle with dried thyme, salt and pepper to taste.
Add a little water and the stock cube.
Leave to cook for 10 minutes on a low heat. Serve, it's ready!
WeVan tip: for more comfort, consider opening the pop-up roof of your campervan and standing up! It's much more convenient to have access to everything and to cook standing up in your rental van, don't you think?
Recipe 2: Autumn omelette with mushrooms
Ingredients for 2 persons :
4 eggs
2 handfuls of mushrooms (button mushrooms, chanterelles, ceps, etc.)
1 onion
A little chive and/or parsley 2 knobs of butter
salt and pepper
Preparation :
Clean the mushrooms and cut them into large pieces.
Chop the onion.
Melt a knob of butter in a frying pan and fry the onions over medium heat for 2 minutes.
Add the mushrooms and the second knob of butter.
Season with salt and pepper and allow the mushrooms to drain.
Break the eggs into a bowl and whisk them with a fork.
Pour them into the pan and cook to taste.
Add the herbs at the last moment. Salivate, serve and enjoy!
WeVan tip: Here are 2 applications to help you pick mushrooms. Champignouf and its advanced visual recognition technology, and Déclic Champi, a real mycological encyclopedia to take with you everywhere. Although these two applications provide you with the best possible information, it is up to you to be discerning when you are in the field. If in doubt, don't!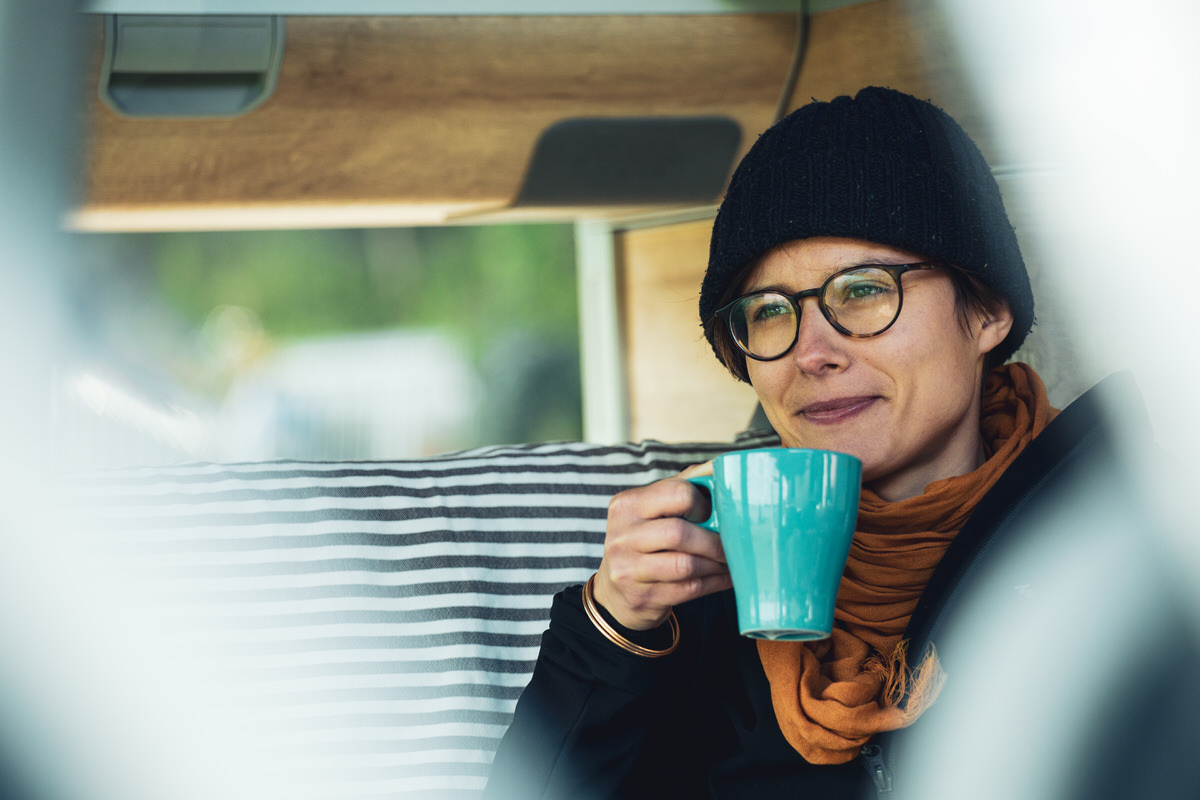 Recipe 3: Gingerbread Infusion
Ingredients for 1L:
Water
2 cinnamon sticks
4 star anise
a few cloves
A vanilla bean
Honey or agave syrup
Preparation :
Bring the water to the boil in a saucepan
Off the heat, add all the ingredients and cover with a lid
Leave to infuse for 5 minutes
Take out some sweets to accompany it
Pour, sweeten to taste and sip!
So, would you like to cook these recipes during your van hire?
If you try or revisit one of these recipes during your next campervan or van rental, don't hesitate to tag WeVan on social networks! We'll be happy to share it again!
Article rédigé par Clémence
Crédits photos : @roammates @magnan.alexandre @wildstoriesby.charbs
Further reading
Explore other vanlife articles to start travelling before renting a campervan!