Campervan hire in the Basque Country
A true surfers' paradise boasting world famous surf spots, close to both the Pyrenees mountains – truly awesome hiking country – and Spain, so you can tick off another country on your bucket list: hiring a campervan in the Basque Country opens up a whole new vista of opportunity!
WeVan branches near you
Must-see spots for your campervan hire in the Basque Country
Saint-Jean-de-Luz Bay
This magnificent town isn't just the perfect place to fill up your campervan's fridge with local specialities – it's also great if you fancy a stroll or a swim. And what better terrain for your first attempts at surfing than its relatively calm waters?
Hendaye and Hondarribia
One is the point of departure for the other, so park up your campervan for a while and set off by boat or train for fabulous Hondarribia and a tasty tapas treat.
Peñas de Aya (known in French as "Les Trois Couronnes")
A mountain range whose three peaks tower above the coast between Hendaye and Saint Sebastian. Spectacular views over the Basque Country – and your tiny little campervan parked right at the bottom!
Saint-Jean-Pied-de-Port
A lovely village, located on the Camino de Santiago pilgrim route, and a great point of departure for walks in the heart of the untouched Pyrenees.
Some clichés are rooted in a certain amount of reality, which is why they become clichés in the first place. And when it comes to van life, the ultimate cliché just has to be a Californian road trip in a Volkswagen Kombi. Thing is, the American West Coast is quite a long way away, so our van life cliché suggestion is a van hire in the Basque Country – after all, they definitely have one thing in common: surf boards strapped to the roof! And believe us, it's really worth the trip.
If there's one thing the Basque Country is right to boast about – along with its great (friendly) rival, the Landes region to be fair – it's that it's the absolute top spot on the French surf scene.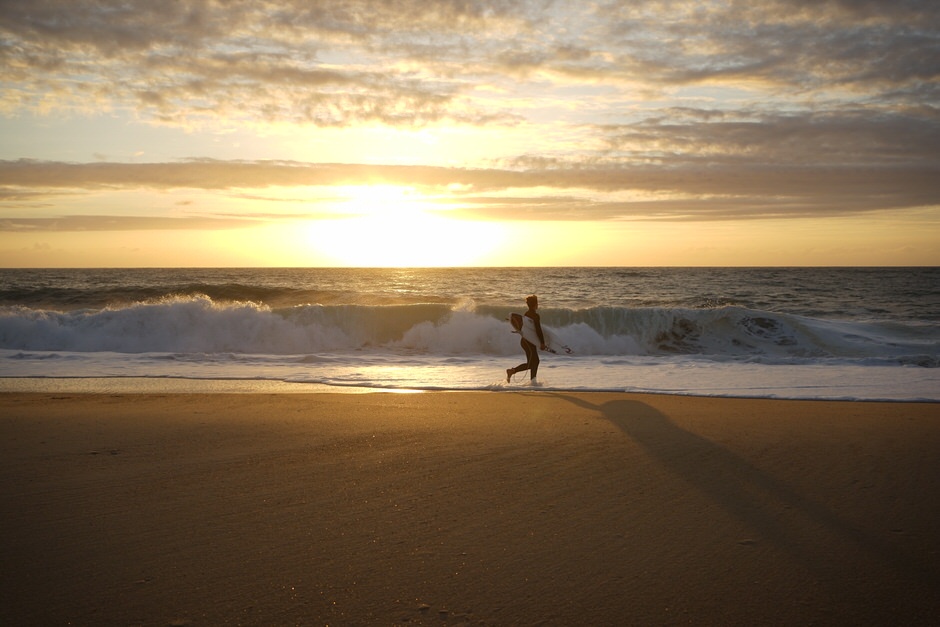 Hire a campervan in the Basque Country and head for the beaches of Hendaye, right on the Spanish border, Erromardie and Ilbarritz, then go a little further north to Hossegor or Biscarosse. From cliffs relentlessly lashed by the waves and long sandy beaches with the sound of the ocean to lull you to sleep, a van hire in the Basque Country really does have it all.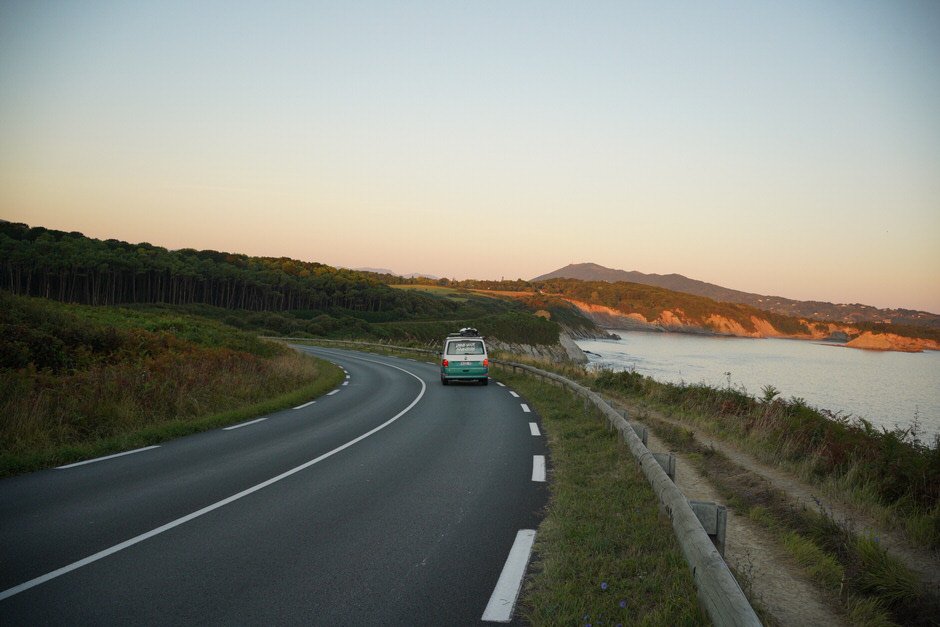 Mind you, don't worry if you're not a board fan, a Basque Country van hire has plenty of other delights to offer (and walking around with a surf board under your arm is not a prerequisite for admission to the region's beaches)!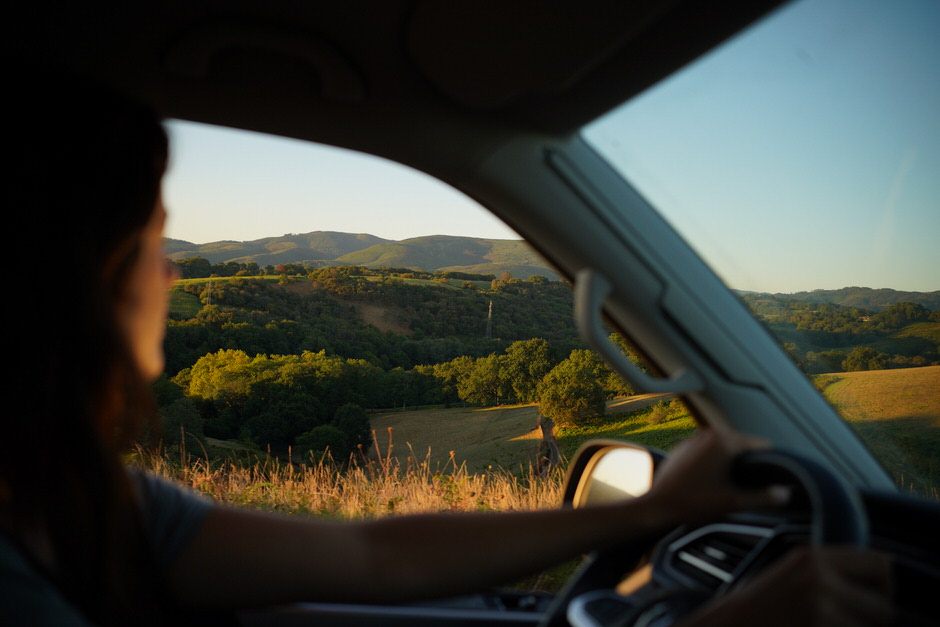 Obviously it's totally up to you where you decide to go when you hire a campervan in Aquitaine – a spot of cool shade in the pine groves of the Landes area perhaps after visiting some of the region's many beaches?… and how about making your way to Arcachon bay to try some of the local oysters? Enjoy them on site – or in the beauty spot of your choice, seeing as you can safely store your booty, be it oysters or Basque Country cakes, in your campervan's fridge.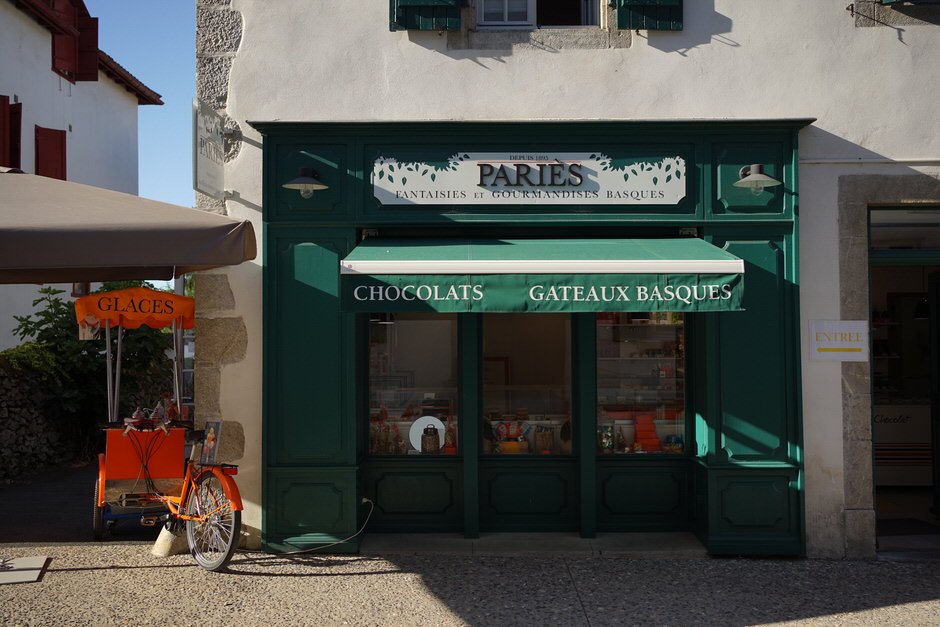 Hiring a campervan in the Basque Country is perfect for a road trip refreshed by salty sea air – not to mention for exploring the westernmost peaks of the Pyrenees. For example, a few well-informed turns of the steering wheel and a little bit of a climb (although, to be fair, there's a little train if you prefer), and you're at the iconic summit of Larrun, a mountain that offers astounding views of the region right up to the ocean.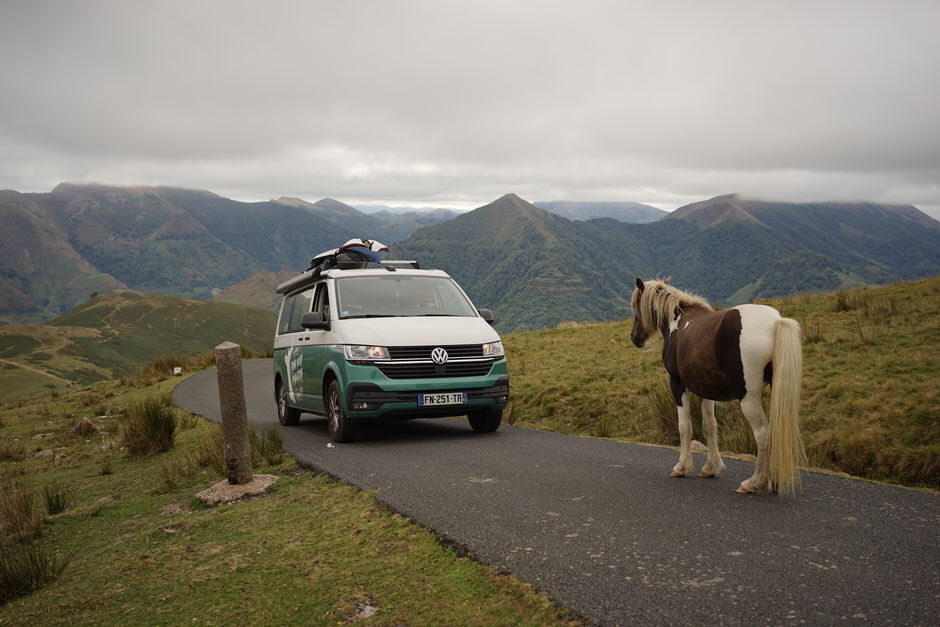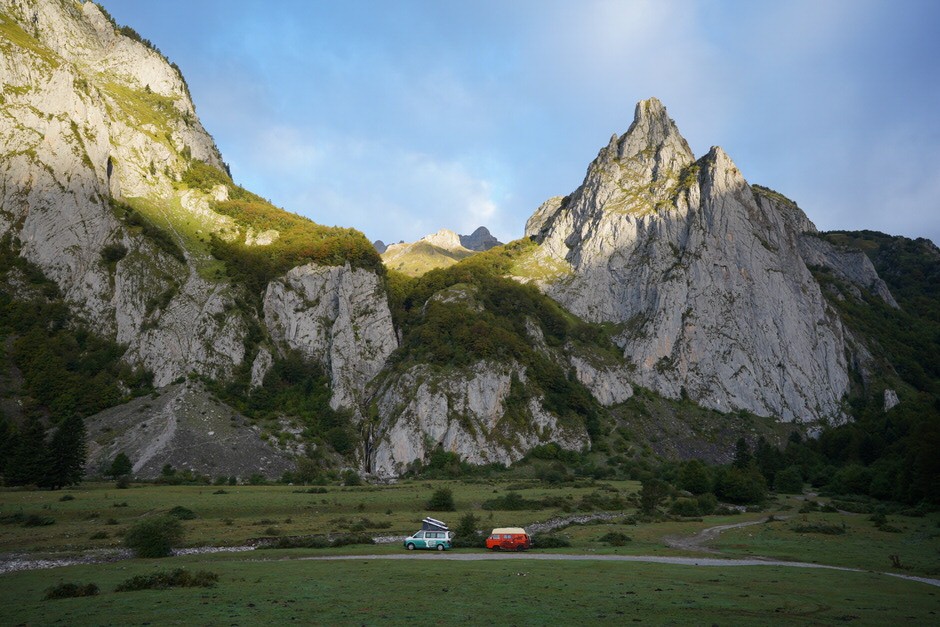 And since you've now seen the most sumptuous panoramic views stretching all the way to Spain, it would be a real shame if you didn't go take a closer look and enjoy the warm, welcoming atmosphere awaiting you in fabulous San Sebastian. A tour of the picturesque old town complete with tapas will immerse you in the very soul of the Spanish Basque Country: you'll soon find that hiring a campervan in the Basque Country comes in a variety of different accents!
Vos aventures en campervan dans le Pays Basque