Campervan hire in Haute-Savoie
Truly impressive and wild, the Alps mountain range dominates western Europe with its magnificence. We are endlessly grateful that its location is so accessible from France, and even more accessible with a rental van in Haute-Savoie.
WeVan branches near you
Must-see spots for your campervan hire in Haute-Savoie
To absolutely nobody's surprise, hiring a campervan in Haute-Savoie and high-mountain adventure go hand-in-hand. With sublime peaks on all sides, high-altitude lakes and waterfalls, your campervan rental in Haute-Savoie guarantees endless wonder.
Annecy and its lake
It's hard to miss the Venice of the Alps! Make the most of your time in Annecy by visiting the vibrant town centre, its canals and castle. And be sure to take a stroll along the lake, take a swim in its clear waters or even grab a paddle board or pedal boat.
Col de Joux Plane
Cycling enthusiasts can make use of their campervan rental in Haute-Savoie to tackle this road (often featured on the Tour de France), enjoying a stop at the lake along the way. Good luck!
Sixt-Fer-à-Cheval
Not only is Sixt-Fer-à-Cheval a gorgeous village, easily accessible with a campervan rental in Haute-Savoie, but it is also the perfect base camp for a number of hikes in the area, taking you most notably to the Cirque du Fer-à-Cheval. No doubt interlinked with the name of the village…
Lake Geneva
It would be a shame not to use your campervan rental in Haute-Savoie to flirt a little with the Swiss border. One way to do this is to wander along Lake Geneva, making sure to pass through the beautiful communes of Evian and Thonon.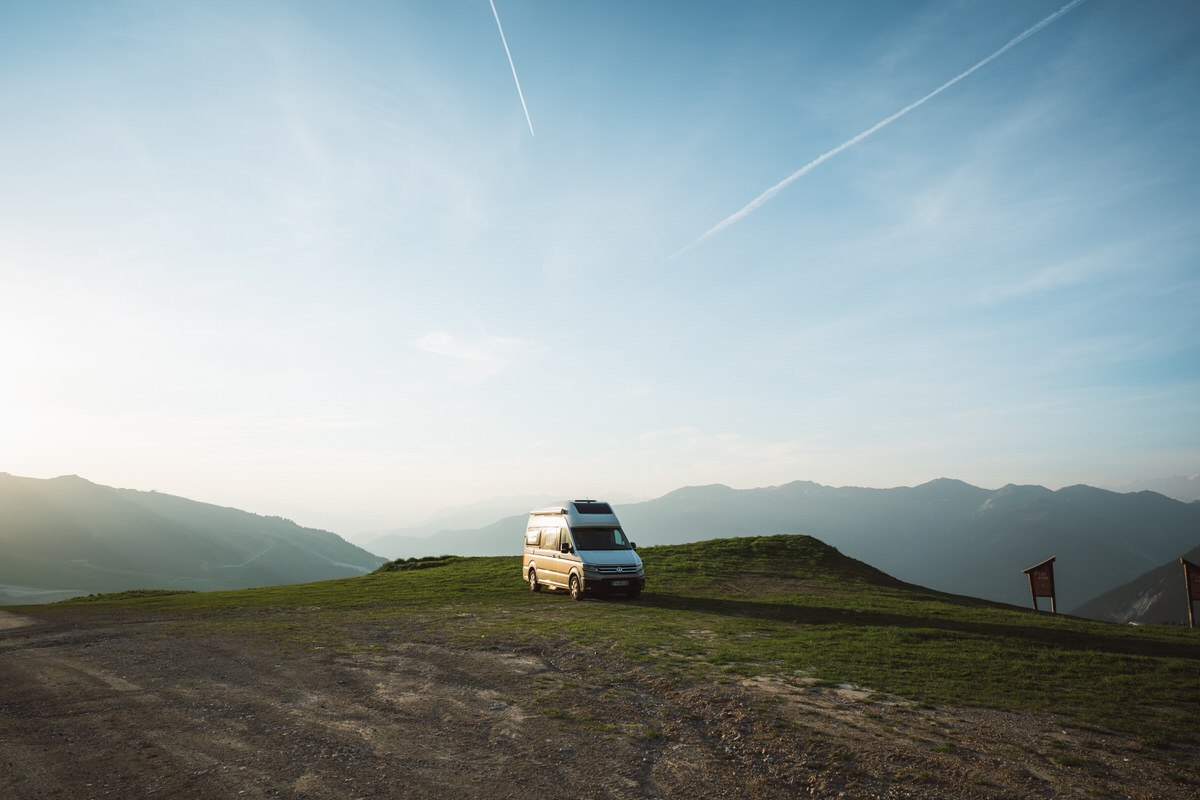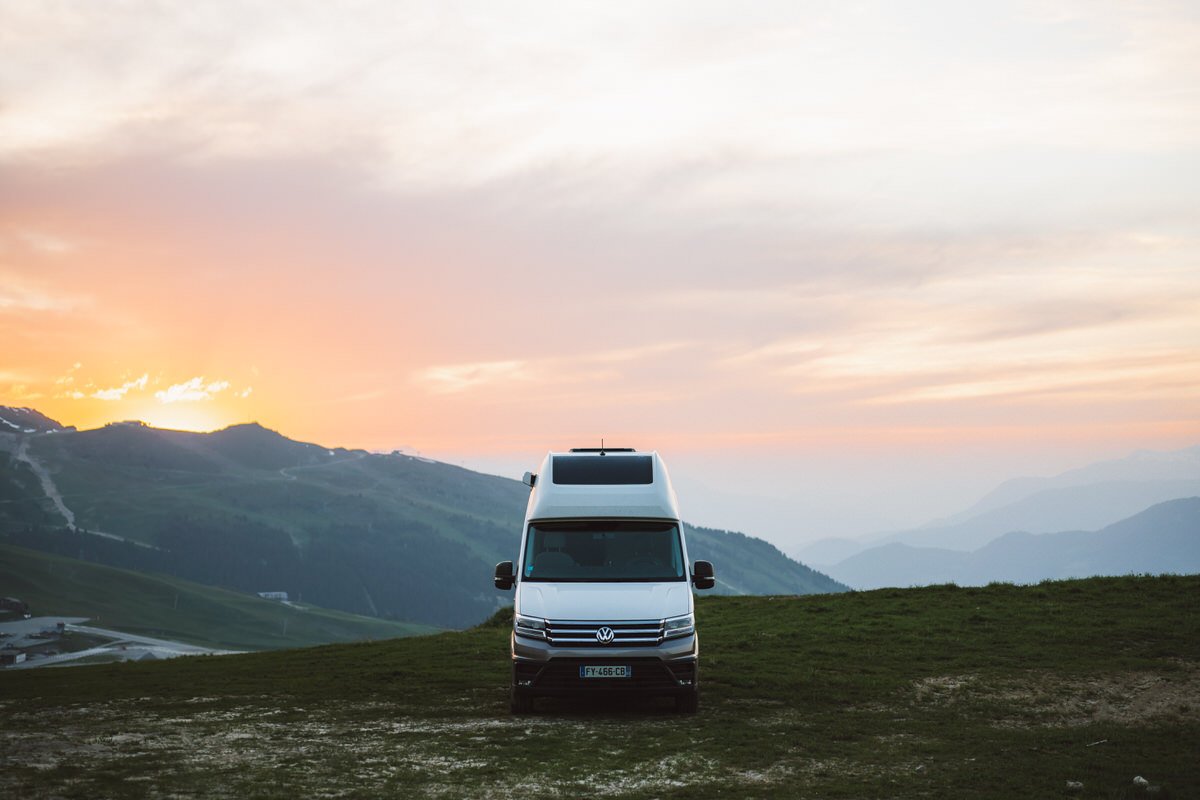 Hit the snowy slopes in winter or seek out the fresher climates up high in summer. There's never a bad season to hire a van in Haute-Savoie. Whether you're into hiking, paragliding or mountain biking, or fancy a more tranquil outing on one of the region's lakes, there is something for everyone here!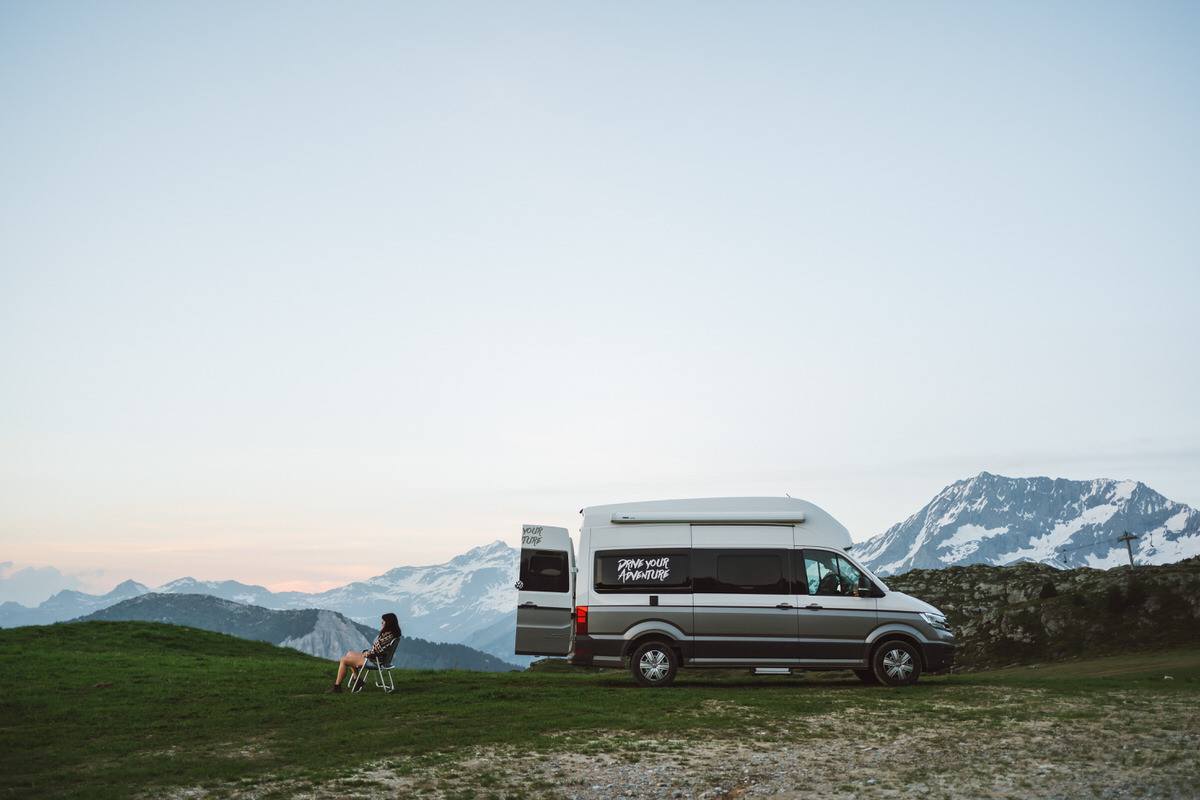 A campervan hire in Haute-Savoie goes hand-in-hand with adventure, naturally. We must admit that the scenery does a lot of the work. But by no means should you feel obliged to go full throttle! If it's rest you're looking for, a few days of lakeside lounging will do you a world of good, and there's certainly no shortage of gorgeous spots.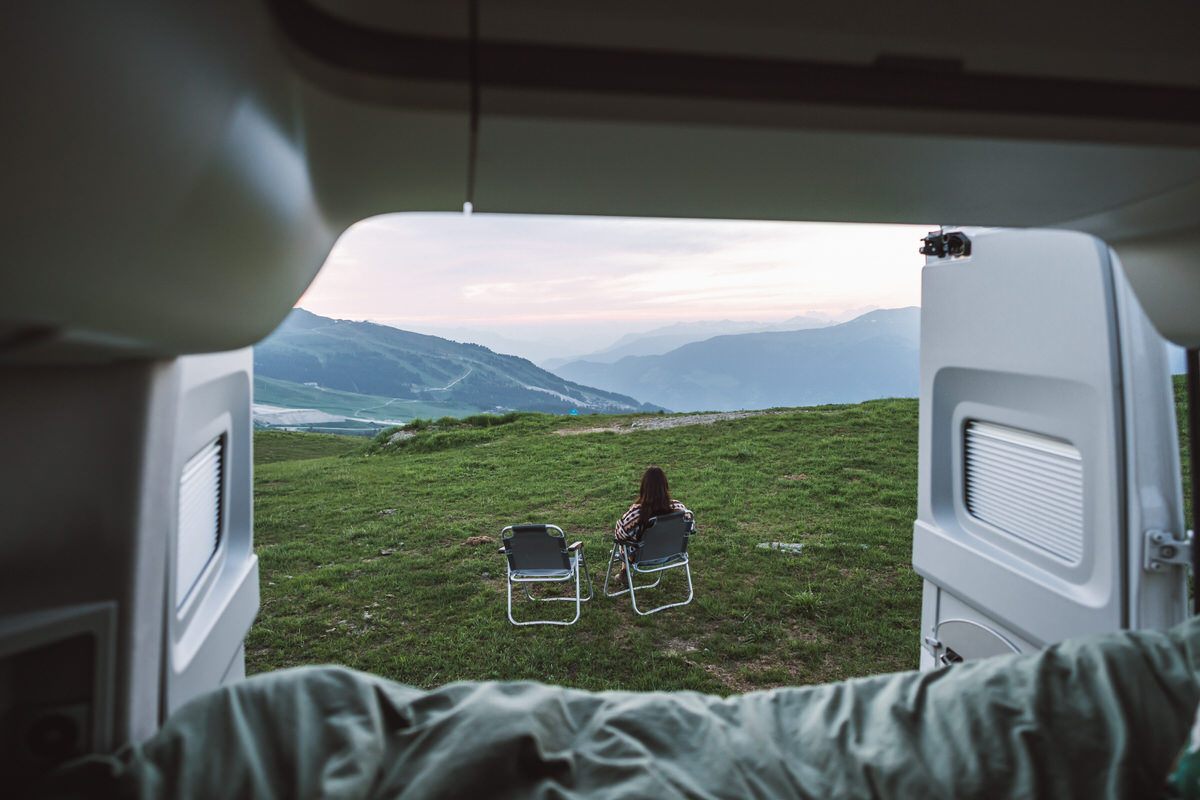 Start with Annecy and its lake, a location that lives up to its reputation. Once you've fallen for the dazzling charm of the old town, the shores of the lake are only a few steps away. Whether it's swimming, paddle surfing, pedalo or a boat trip you fancy, there's no shortage of activities available. If you're looking for something calmer, a few minutes in your rental campervan will take you to a more secluded spot. And for the experienced climbers out there, an exceptional panoramic view of the lake can be seen from the summit of the nearby La Tournette. Guaranteed to blow your mind!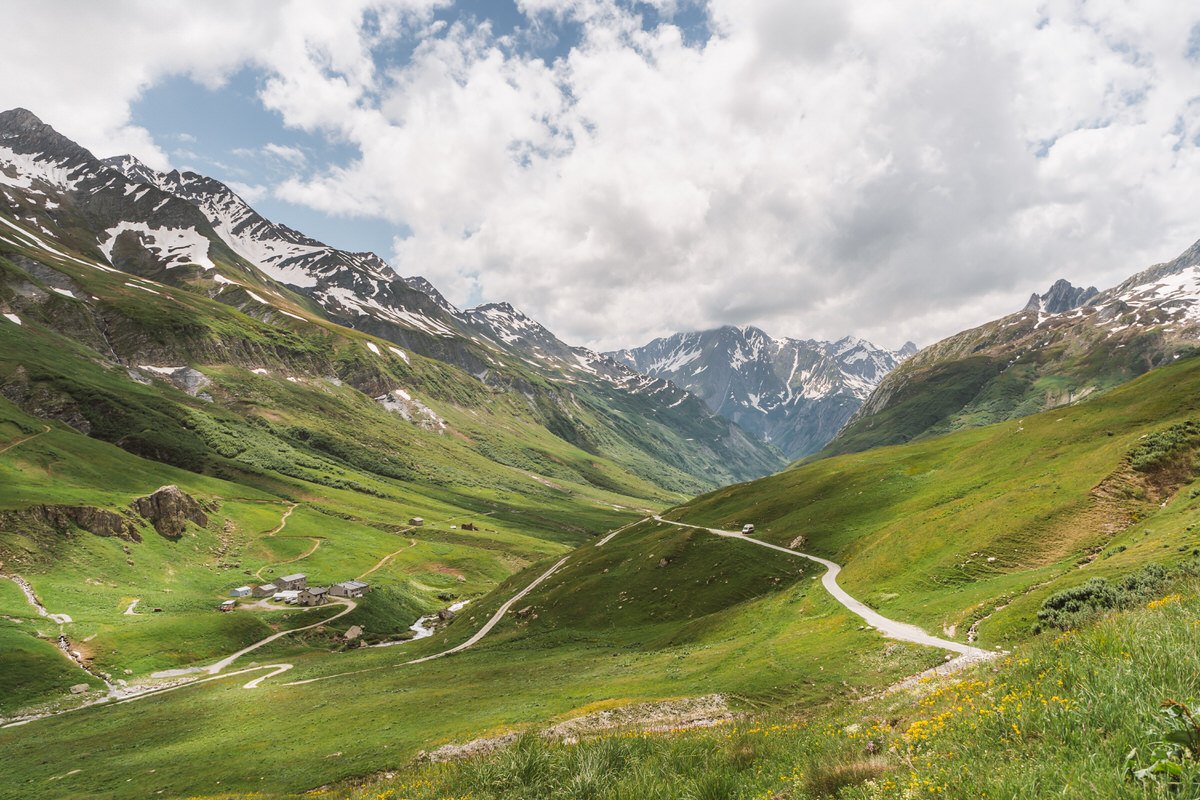 Annecy isn't the only place to satisfy your lakeside desires. Van hire in Haute-Savoie also presents the perfect opportunity for a Swiss getaway. Make your way around Lake Geneva, push on to Neufchâtel (and its lake), pay a visit to the lovely cities of Lucerne (located on the shores of Lake Lucerne) and Thun (which also has its own lake), admire (or climb!) the famous Mont Cervin before returning via the charming Montreux, Thonon and Evian on the French side.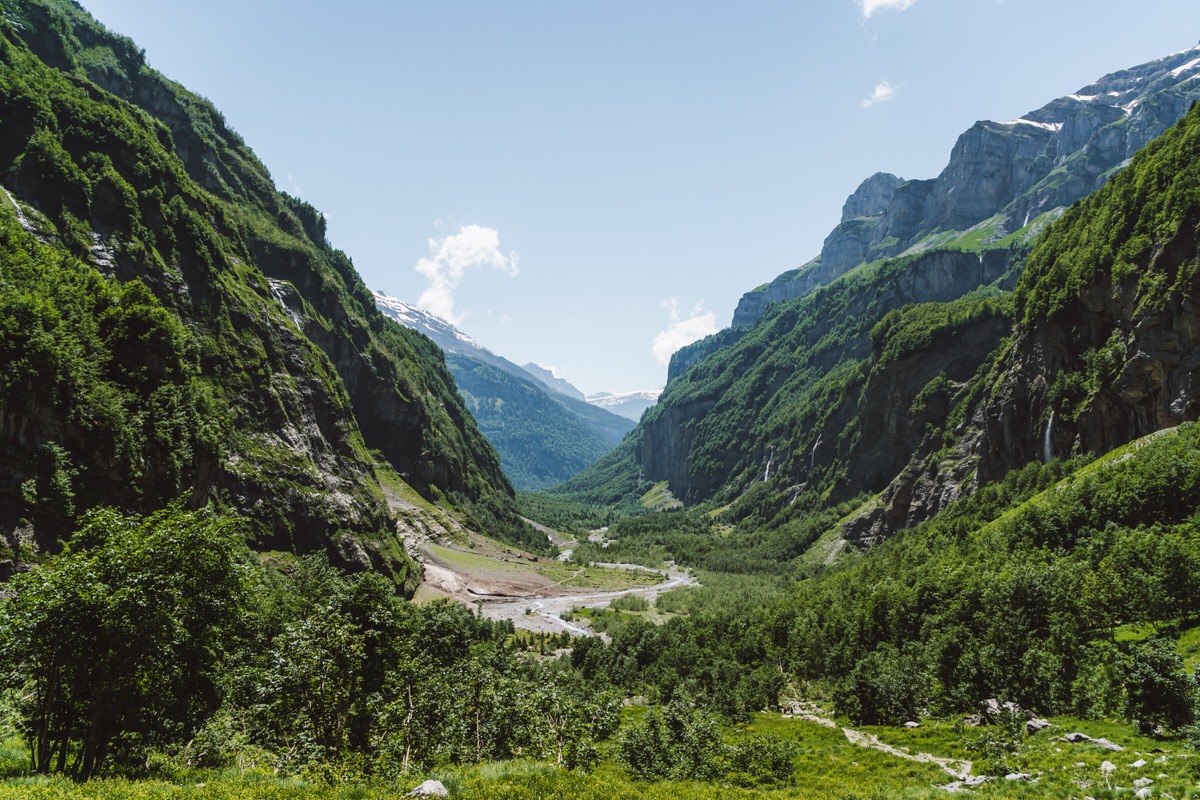 Those who would rather aim for the altitude will be just as happy, because hiring a campervan in Haute-Savoie includes, of course, Savoie. And its peaks. Especially its peaks! There is no shortage of hikes in the region, especially around Sixt-Fer-à-Cheval where you can visit the cirque of the same name (the largest mountain cirque in the Alps), the Cascade du Rouget waterfall, aptly nicknamed the Queen of the Alps. Or stop by the Désert de Platé, a rocky plateau that offers you a breathtaking view of the Mont Blanc massif. Whatever your passion, whatever your desire, a van rental in Haute-Savoie guarantees you will leave with lungs full of fresh air and a head full of memories.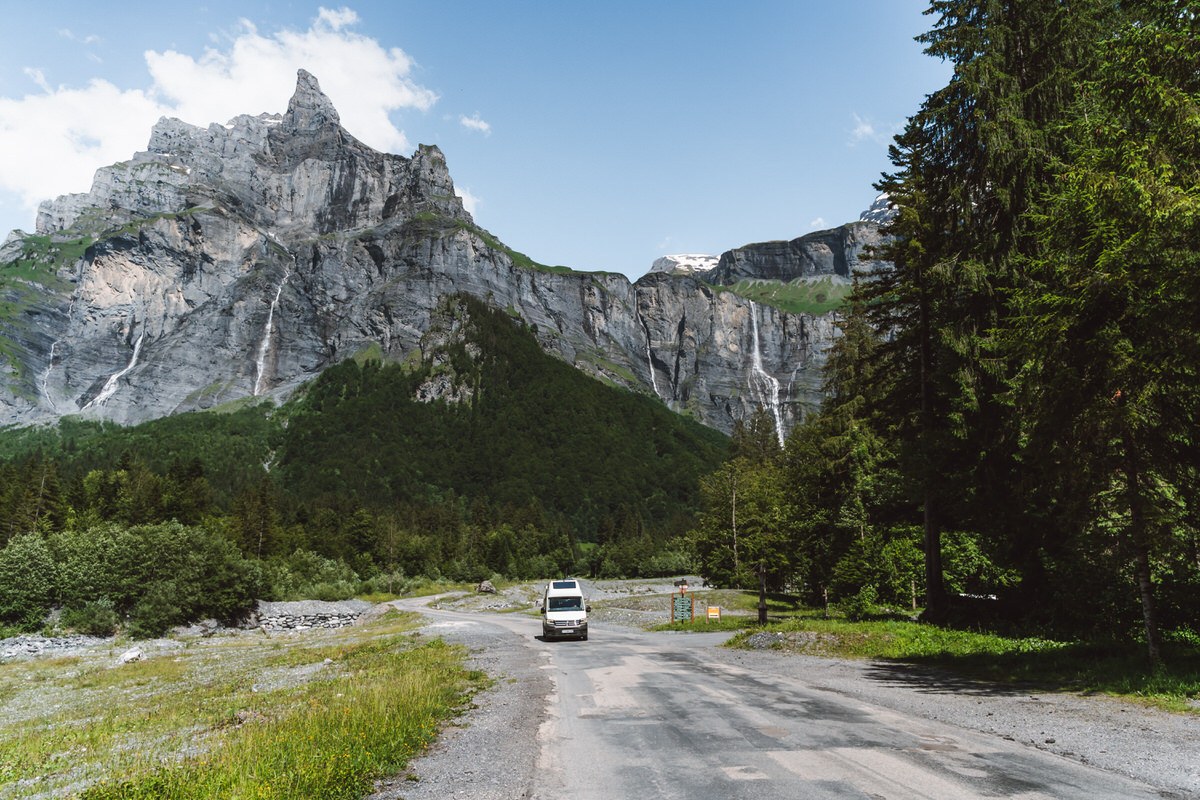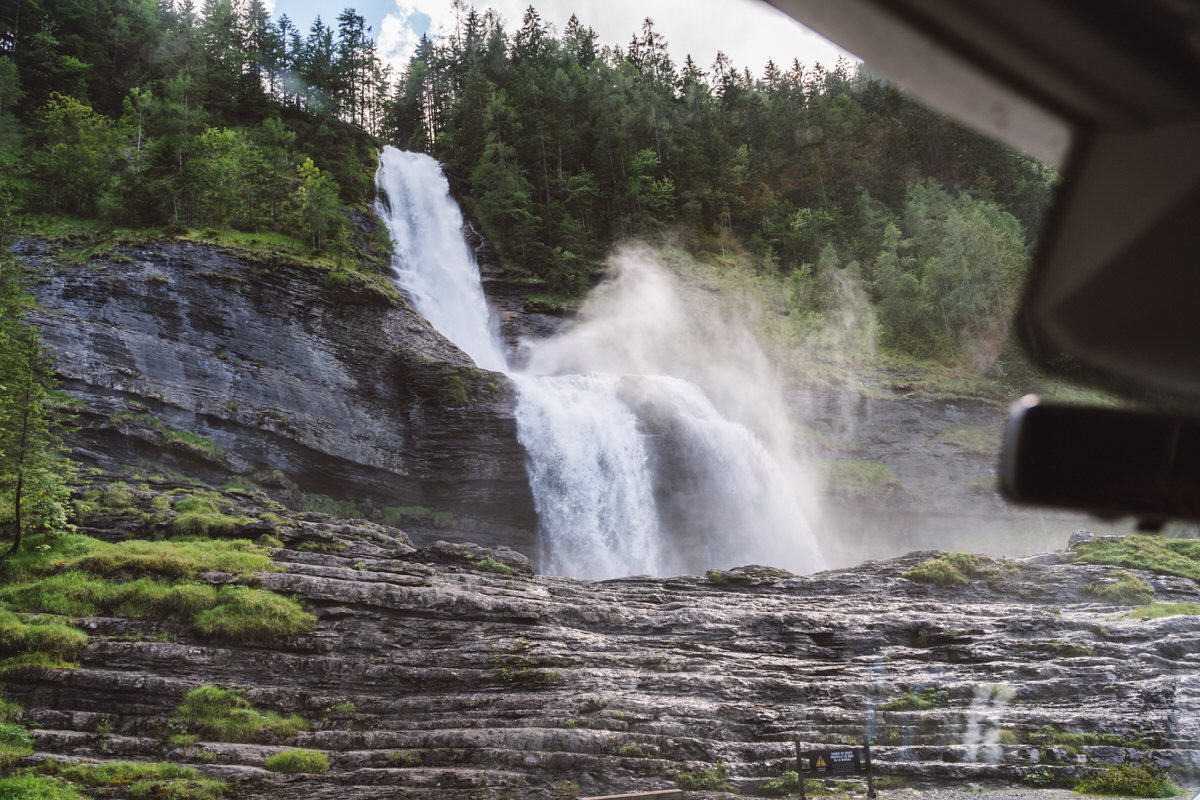 Your campervan adventures in Haute-Savoie