Destination Swiss Lakes in a campervan
Destination Swiss Lakes in a campervan
June 26, 2019

The Alps cover more than 60% of Switzerland, forming the landscape and featuring many lakes.
They also have a big influence on Swiss plants, wildlife, habitat and lifestyle, making this country particularly interesting to explore in a rental campervan.
After leaving Lyon, your Swiss adventure will begin at Lake Geneva, where you can see the famous water jet and astonishing Bains des Paquis. Enjoy fondue at the lakeside café with a beautiful view of Geneva. Follow the lake until you reach Lausanne, where you can explore the marina. Lake Geneva is so vast that it's a great place for nearly all water sports: sailing, canoeing, kayaking, stand up paddleboarding, water skiing and more. Past Lausanne, your campervan will take you to Montreux, which hosts the famous Jazz Festival. Visit Château de Chillon, a fortress chateau on the lake. Then head towards Lake Neuchâtel, in the Jura foothills. Wander through the beautiful Neuchâtelois Vineyard overlooking the lake and take in views of the Bernese Alps peaks. Those who love bicycling can ride some or all of the Tour of Lake Neuchâtel route on their bikes. Stop along the way for a swim at the many beaches.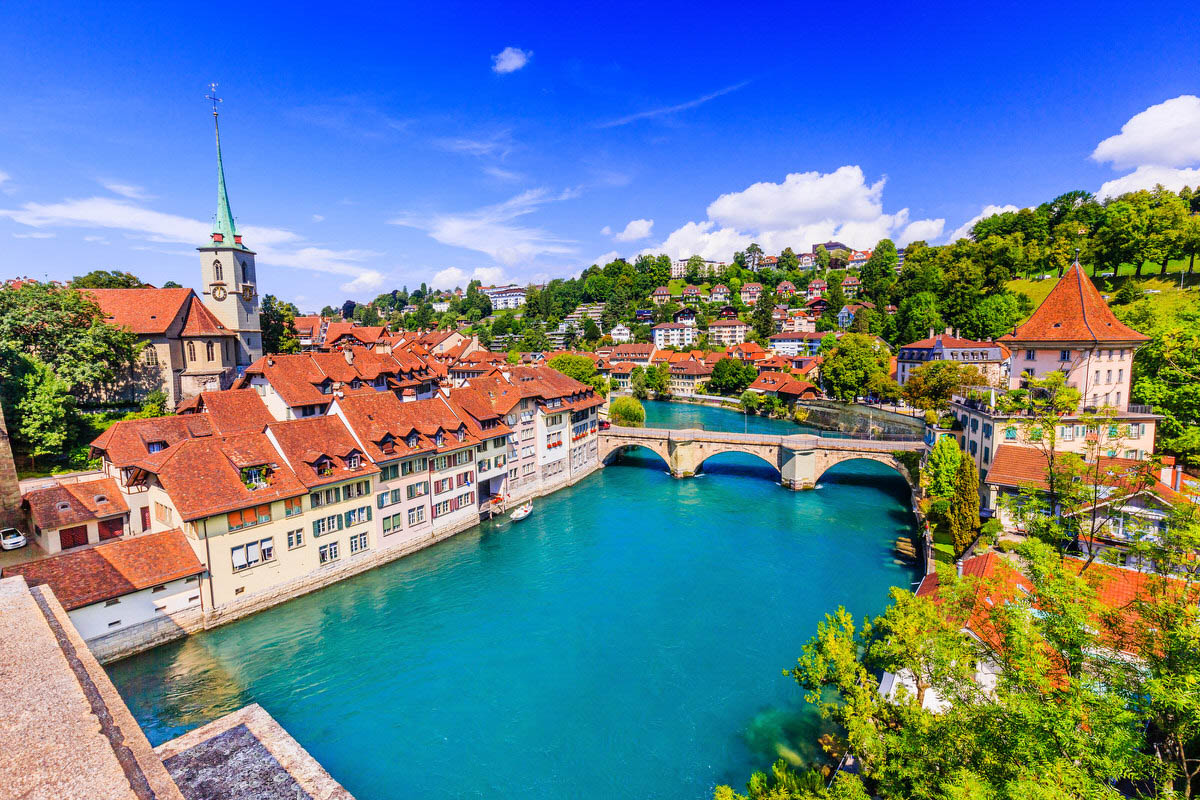 Once back at your comfortable van, head towards Bern, the country's capital, which isn't located on a lake, contrary to the prevailing trend. You've left the French-speaking part of Switzerland and are now in the Germanic area. Continue on towards Interlaken, a ski resort located between Lake Thun and Lake Brienz at the base of the prestigious Alpine summits of Jungfrau, Mönch and Eiger. Like elsewhere in Switzerland, all kinds of mountain activities are available to you: hiking, mountain biking, paragliding, climbing and more. After all that effort, you'll be ready for a long evening in your little campervan, complete with dinner on-board and a night under the stars. At this juncture, you have two choices to continue your lake-view roadtrip: head towards the many northern lakes in German-speaking Switzerland or towards Lake Lugano and Lake Maggiore in Italian-speaking Switzerland.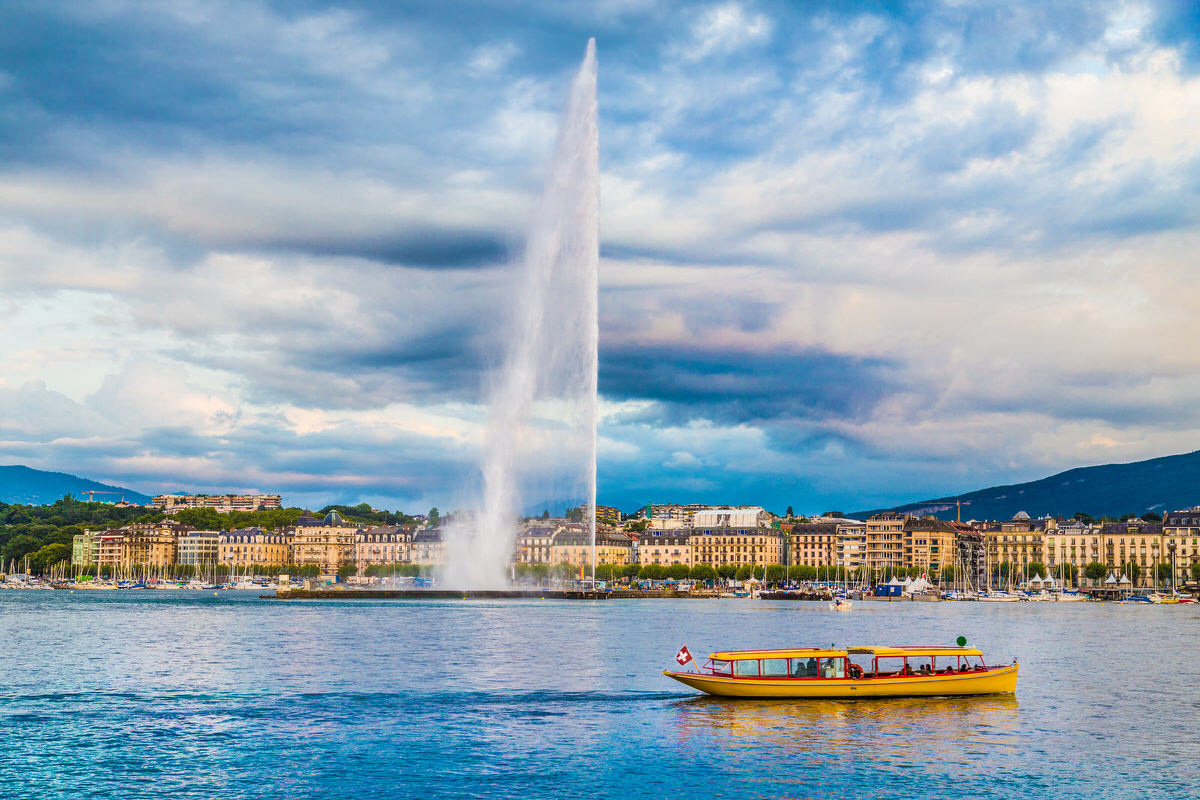 In the north, you'll come across sumptuous Lake Lucerne and the city's iconic wooden bridge, Chapel Bridge. Your van will be happy to wait a few hours while you take a boat cruise through Lake Lucerne's mists. Continue past Lake Zoug, one of the smallest and most charming lakes you'll see on your journey. Your route will then take you into stereotypically Swiss landscapes: alpine pastures with pretty cows, refreshing hay smells and little chalets. You'll expect to run into Heidi at every turn. Next, cross Lake Zurich on foot over the incredible wooden footbridge that connects the Hurden peninsula to Rapperswil. Drive along Lake Constance's southern shores and enjoy views of Switzerland's second largest lake by surface area. The lake is fed by the Rhine, which separates Switzerland and Germany. Not far from Lake Constance, you can visit the charming little town of Appenzell, deep in the canton that produces Appenzeller cheese.
We suggest you set off on your campervan adventure to tour Swiss lakes from our WeVan rental locations in Lyon or Chambéry.
Further reading
Explore other vanlife articles to start travelling before renting a campervan!