Camargue by Campervan
Camargue by Campervan
June 26, 2019

The Camargue Regional Nature Park is located in the Rhone delta, with typical landscapes shaped by the river.
Hiring a campervan for the weekend or a week is an excellent way to explore this wild location that's so different from any other place in France. Nature in Camargue is so exceptional that it has been classified as a biosphere reserve by UNESCO. Camargue benefits from a lovely climate due to its location along the Mediterranean, an additional advantage for your road trip by van.
As you drive along in your campervan, you'll be surprised by the diversity of Camargue's landscapes, which include ponds, canals, flooded prairies, paddies, and salt flats, all of which provide the perfect habitat for birds, especially wader species like pink flamingos, herons, storks, ibis and more. Bird watchers will be thrilled, especially when they visit the Ornithological Park of Pont de Gau.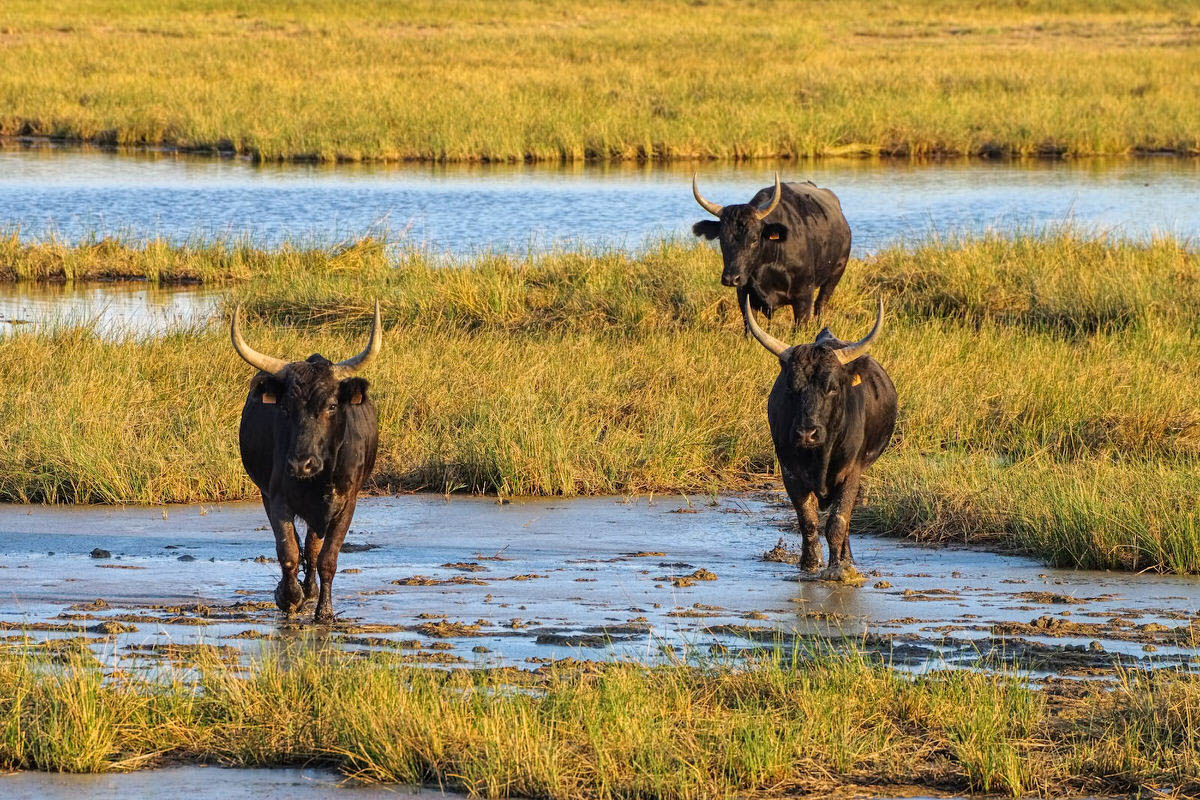 During your road trip in Camargue, be sure to stop in a manade where you will find herders and bulls, two regional symbols that illustrate the symbiotic relationship between Camargue's inhabitants and nature. Leave your campervan for a bit to enjoy an incredible horse ride deep in Camargue's countryside. To enhance your appetite for Camargue culture, sample one of the regional culinary specialities, such as Gardianne de Taureau (Rancher's Stew) with beef from Camargue bulls over Camargue rice or telline soup, made from shellfish accompanied by fish caught nearby and seasoned with products typically associated with Provence: Herbes de Provence, olive oil and pastis.
Villages in Camargue are worth visiting, especially since your mini camper is just as easy to park as a car. Wander through Arles as you follow in Van Gogh's footsteps. Visit the Roman monuments listed as UNESCO world heritage sites, especially the arenas where you may be lucky enough to witness a Camargue bullfight, which truly demonstrates the participants' dexterity as they attempt to grab the "prize-winning attributes", ribbons attached to and between the bull's horns. In this bullfighting style, the bull is not killed. If you travel to Camargue in the summer, you simply must attend the Rencontres d'Arles, a world-renowned photography festival.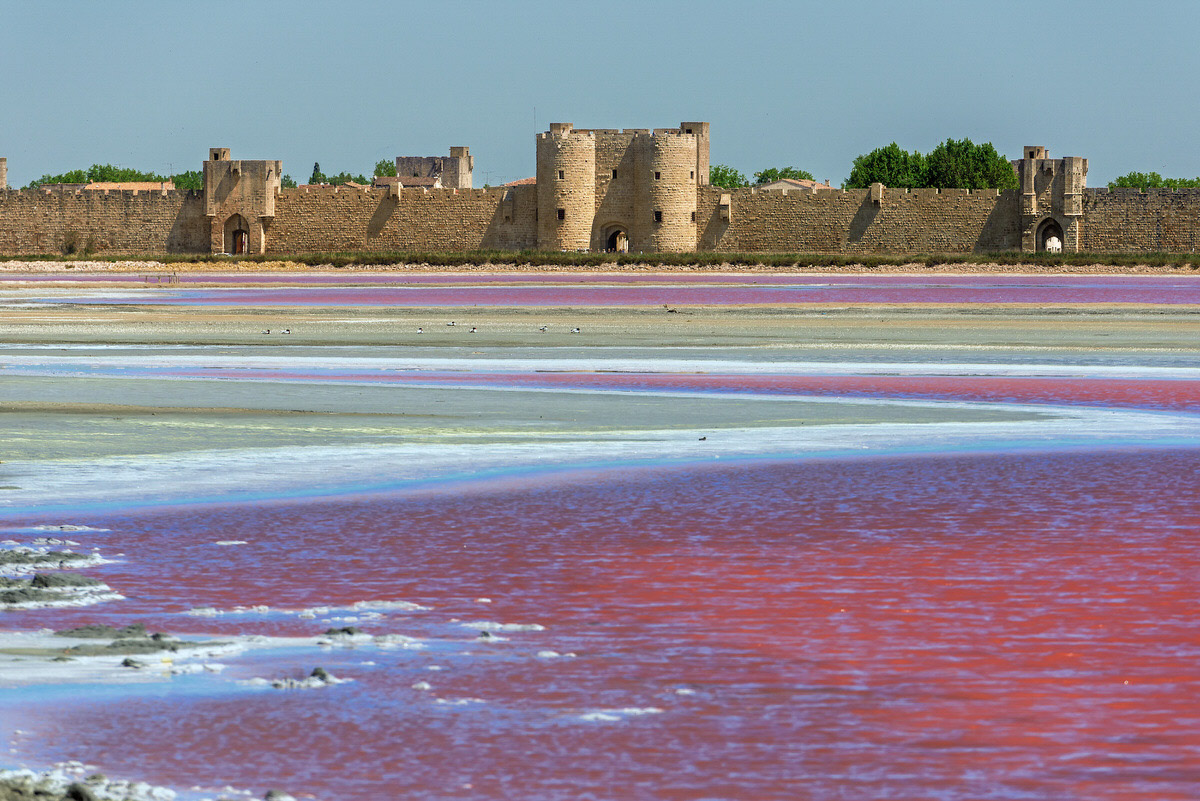 Aigues-Mortes is another can't-miss area for those who love old stones. Its ramparts overlook the Camargue plain, ponds and salt flats. A bit of vanlife advice: explore this area in the early morning, late in the day or during the off season when the natural lighting is so beautiful and tourists are fewer. Camargue's southern border is located on the Mediterranean and although the coast is quite wild, it still has two well-known seaside resorts: Le Grau-du-Roi with its fishing port and Saintes-Maries-de-la-Mer, Camargue's capital city. You can choose from numerous nautical activities there, including sailing, stand up paddleboarding, kite surfing, land sailing, sea fishing and of course swimming and relaxing on Camargue's beaches. Hikers and cyclists haven't been forgotten and there are many themed routes for exploring Camargue, including Digue à la mer (sea dyke), Circuit des flamands roses et du sel (flamingo and salt route), and Draille de Méjanes (Méjanes transhumance trail).
We suggest you set off on your campervan adventure through Camargue from our WeVan rental location in Montpellier.
Further reading
Explore other vanlife articles to start travelling before renting a campervan!