Road trip in a van in the Gorges du Verdon
Road trip in a van in the Gorges du Verdon
June 26, 2019

Verdon Natural Regional Park is the ideal playground for an unforgettable campervan adventure. On your way there, you'll drive through lavender fields with cicadas as your soundtrack. You're in Provence, after all!
You'll drive along the magnificent Sainte-Croix Lake before entering the largest canyon in Europe: Verdon Gorge. The road snakes its way to the clifftop, overlooking the Gardon River. You'll appreciate the Volkswagen California's precise handling; it's as comfortable to drive as a car. The river looks quite small at the bottom of the canyon. But don't be fooled. It's deep enough for all kinds of whitewater sports. Canoes or kayaks are perfect for those who want to calmly glide down the Gardon. They'll really enjoy the breathtaking landscapes filled with enormous waterfalls and caves carved high into the cliffs. Everyone will feel dwarfed by the splendour. Those who want to get their blood pumping faster can opt for rafting, hydrospeeding or canyoning. You will get wet, but it feels so good because the sun is quite intense here.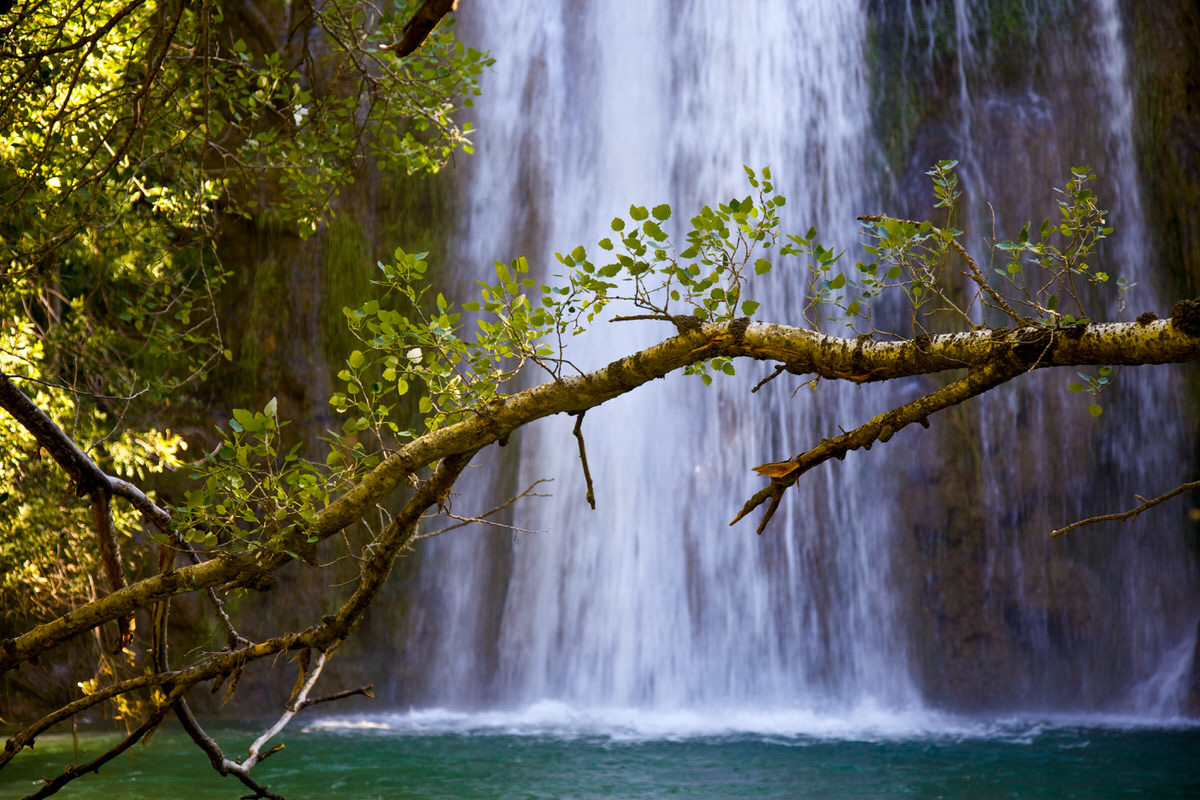 The Verdon Gorge is also a great place for hiking. Another favourite activity is rock climbing on the spectacular cliffs. Fly fishing fans will be in heaven here. After all this exercise, you'll be glad to get back to your campervan for some well-deserved relaxation in the evening. Campervans are just as easy to park as cars, so you won't have any trouble finding exceptional spots to stop for the night. You'll unfold the outdoor chairs and table for an unforgettable aperitif before heading in to make an equally memorable dinner in your van's fully-equipped kitchen that includes a fridge, gas hob with two burners and sink.
For those who love to play tourist, you can head to the little town of Castellane, which features the impressive Notre Dame du Roc chapel, or to the hilltop villages that are typical of this region. Many of them were built and fortified on promontories in the Middle Ages where they kept a lookout for potential enemy incursions. You will enjoy visiting Le-Palud-sur-Verdon deep within the Gorge park, the Verdon Gorge Museum of Prehistory in Quinson, or the Ceramics Museum in Moustiers Sainte-Marie, one of the most beautiful towns in France.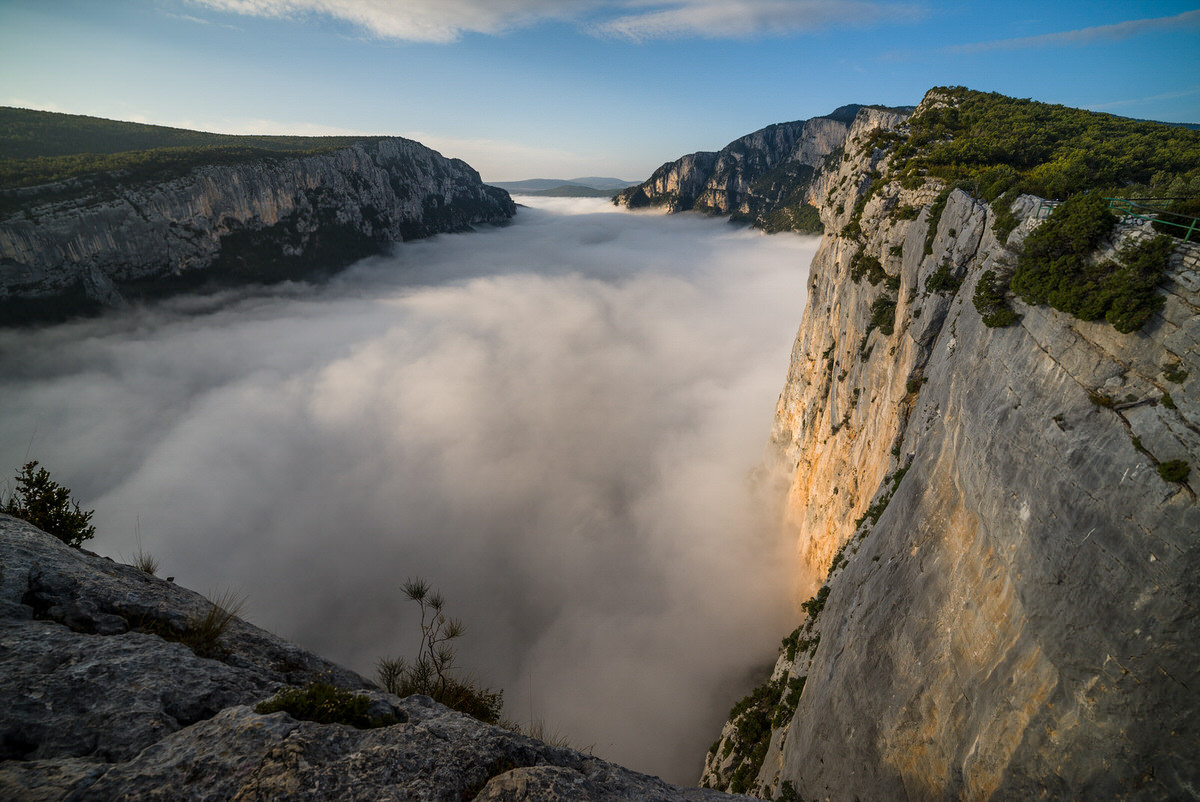 Your rental van will take you to the region's beautiful lakes: Sainte-Croix Lake, Quinson Lake and the typical Provençal town of Montmeyan, and finally Esparron Lake. There, you can choose from a range of water sports based on how adventurous you're feeling. Choose swimming, paddle boating or electric boating for a calm activity. If you're feeling more courageous, try sailing!
On the way back, you won't be quite ready to leave your campervan, so take the backroads into Aix. Stop at Sillans-la-Cascade, a pretty town named after its stunning 44 m waterfall. You will also enjoy a detour to Cotignac, where troglodyte houses are carved into the tuff cliff.
We suggest you set off on your Verdon Gorge campervan adventure from our WeVan rental location in Aix en Provence.
Further reading
Explore other vanlife articles to start travelling before renting a campervan!