Our minibus hire branch in Tours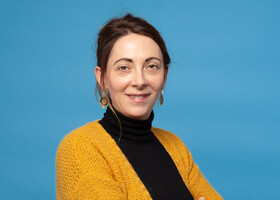 Details
175, avenue André Maginot
37100 Tours
Getting there
Branch opening hours
(may differ from online reservation times)
Monday: 09:00-13:00, 14:00-18:00
Tuesday - Thursday: 09:00-13:00, 14:00-18:00
Friday: 09:00-13:00, 14:00-18:00
Saturday: by appointment
Sunday and public holiday : closed
Useful information about your branch
---
Our fleet of campervans rental in Tours
---
Hire a campervan in Tours
At 1h15 from Paris by TGV, Tours is located in a strategic place for exploring the Loire Valley's many wonders, nature in Sologne, Vendée's wide beaches and the Massif Central's mountains. The WeVan Tours agency invites you to hire one of our campervans for your future road trip. In this van, your trip becomes an adventure where you are in control. No more accommodation ties or schedules to follow. Just go at your own pace in your little four-person home on wheels equipped with everything you need to eat, sleep, admire and enjoy…
Tours is ensconced in the heart of the Loire Valley, which is a UNESCO world heritage site. It's an inexhaustible well of locations to explore for travelling fans who can add a few trophies to their collection with the many chateaux in the Loire Valley. Over the 175 kilometres separating Blois from Angers, there are 10 royal chateaux that overlook the Loire or its tributaries: Chenonceau, Amboise, Chambord, Langeais, Chinon… and Abbaye Royale de Fontevraud. There are plenty of other gems that aren't necessarily royal, but are worth the detour: Villandry and its gardens; Clos Lucé, where Leonardo da Vinci spent his last days; the towns of Montrésor, Crissay-sur-Manse, Candes-Saint-Martin and Montsoreau, which are ranked among France's Most Beautiful Villages; and the troglodyte towns typical of the region. After all this visiting, you have more than earned a restful night, which you'll spend in your campervan. And since you won't be getting behind the wheel of your Volkswagen California until the next morning, you can sample AOC wines from Touraine or Anjou like Vouvray, Saumur-Champigny, Bourgueil, Chinon, Côteaux du Layon and Savonnières. The WeVan Tours agency offers bike racks for hire and La Loire à Vélo maps, itineraries that you can follow to explore every aspect of this great river.
From the WeVan Tours agency, you can easily get to the sea or mountains to spend a weekend, week or even a month in your campervan. La Rochelle is just two and a half hours away and Clermont-Ferrand is three hours and 15 minutes. Or, make your way along little back roads. It will take longer but that's ideal for vanlife. Try out nautical activities at the beaches in Charente Maritime or Vendée such as kite surfing, stand up paddleboarding, sailing, surfing, windsurfing and more. Explore the islands of Ré and Oléron with your van using the bridges that connect them to the continent. Sample the famous Marennes-Oléron oysters and one of the regional "ade" specialities with mussels like éclade or mouclade. And if the mountaintops are calling to you, head out to ascend the Auvergne Volcanos or hike the many GR trails that wind through the Massif Central. In winter, your campervan's auxiliary heating lets you get off the beaten track and take on nature-filled winter sports at one of the Massif Central's resorts. Not far from Tours, you can also try out a rural road trip in the Sarthe valleys, the Alpes Mancelles and Normandy's countryside.
Our team of professionals at the WeVan Tours rental agency will be happy to help you plan your next campervan adventure.