Why winter is perfect for campervan hire
Like our lizard friends, you might love hot weather and only hire a campervan in the summer. But deep down, don't you have a bit of salmon in you? Wouldn't you love travelling against the current by hiring a campervan in the middle of winter?
All you need is a bit of auxiliary heating to open up a whole world of winter possibilities! The opportunities are endless and filled with untouched spots, warm encounters and softer light on your road trips to the most beautiful ski resorts in Austria or the southern beaches in Portugal or Greece.
When it comes to living in your campervan, the good things just keep coming! The winter ambiance makes it feel like a cocoon for unforgettable evenings watching the snow falling through the windows or snuggling under a duvet to watch a good film. We promise that winter is also a great season for travelling in a van!
Why campervans are great in winter
Hiring a campervan in winter is less expensive!
Save up to 70% off summer prices with winter van hire. Put that towards some lovely warm restaurants while you're on the road!
Winter meals, coming up! Or not!
Savour fondues or raclettes "from the source" in your campervan or at a mountain restaurant. Or, head further south to the Mediterranean for sun-inspired dishes!
Activities are also more affordable
You can often get low season prices on fun activities. Well, except for skiing. Winter is kind of a high season for that. Sorry, there's nothing we can do about that!
Winter à la carte
With campervan hire, you are no longer at the mercy of the weather. You can decide if you want to count snowflakes or grains of sand based on the weather forecast.
A winter road trip in a campervan: guaranteed serenity
Take your time enjoying a trip all by yourselves in complete calm, far from jammed summer roads, overflowing car parks and packed nightspots.
Cosy evenings
There's nothing like watching the snow fall outside while you're cosy and warm. Park out in nature to enjoy it while also playing a hand of cards, reading a book or watching a film.
Fewer encounters... but deeper connections!
Everyone knows that adversity creates connection. You won't meet as many people in the middle of winter, but those you do will be much more memorable.
The cold stops at the door of your van!
If you're always chilly, don't worry. We have a special line of campervans kitted out to withstand the cold. We guarantee your nights will be warm and cosy thanks to the insulation and auxiliary heating.
Where's the best place to take a campervan in winter?
Break out of your routine with campervan hire in winter and head out on the road to breathe in the crisp air deep in nature. All of Europe is within reach, from fairytale landscapes in Scandinavia to peaceful beaches by the Mediterranean. Just create your own adventure.
Frosty destinations for winter campervan hire
As you can see, campervan rental is great for travelling all winter long. Climb tall mountains or head north (or both) and lose yourself in the fluffy universe of snow-covered landscapes. The best winter sports spots are all yours!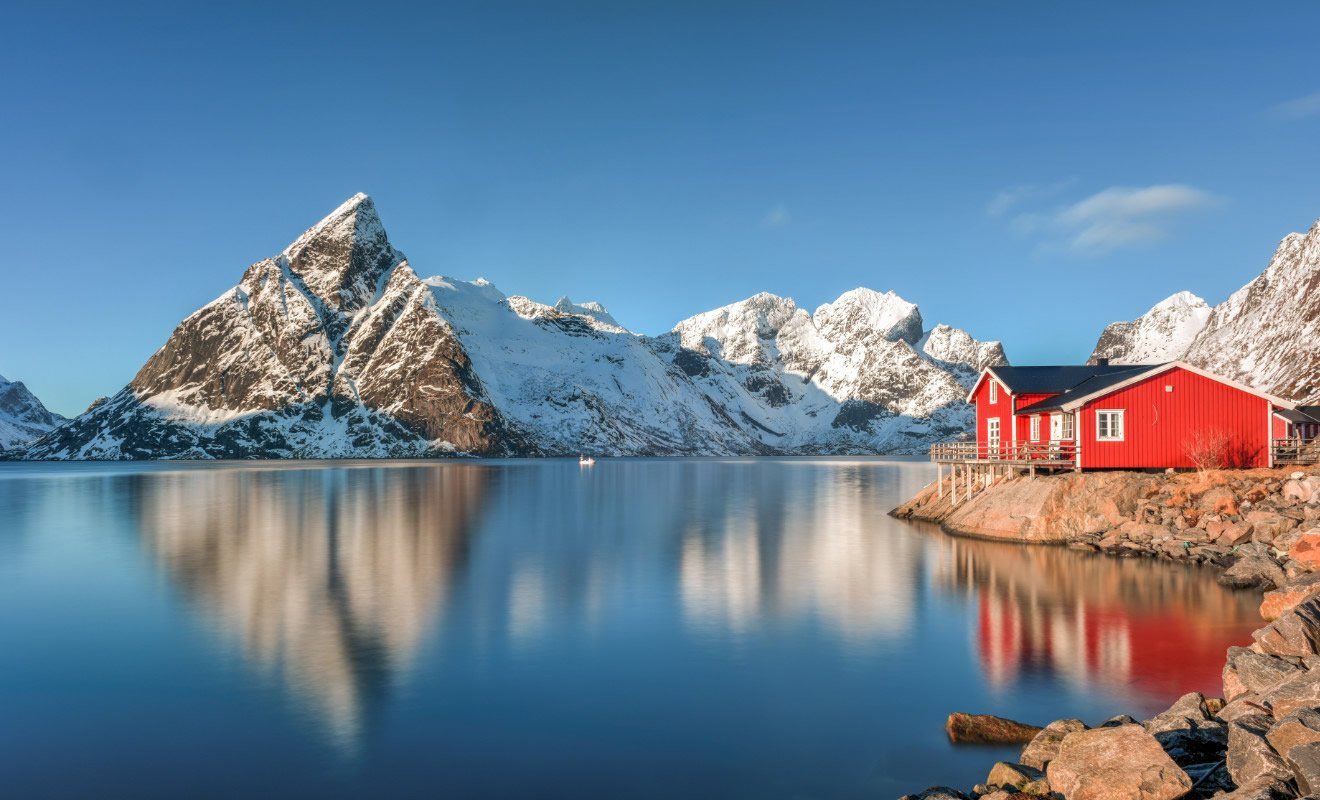 6° (winter average)
15 days and more
With its unrestricted (or almost unrestricted) wilderness camping and its breathtaking landscapes, Norway is a paradise for campervan travel. A trip that you will have to prepare well, as the traffic conditions can be difficult depending on the snow conditions, but that will be unforgettable!
Norway is the cradle of skiing and has superb winter sports resorts such as Trysil, Hemsedal or Hafjell (site of the Lillehammer Olympics), which will delight lovers of good snow. Although temperatures remain mild on the coast (close to 0), they can easily drop to -20° inland.... equip yourself accordingly! In order to enjoy the views of the fjords and the outdoor activities, we recommend to travel to Norway in a van for a minimum of two weeks.
Read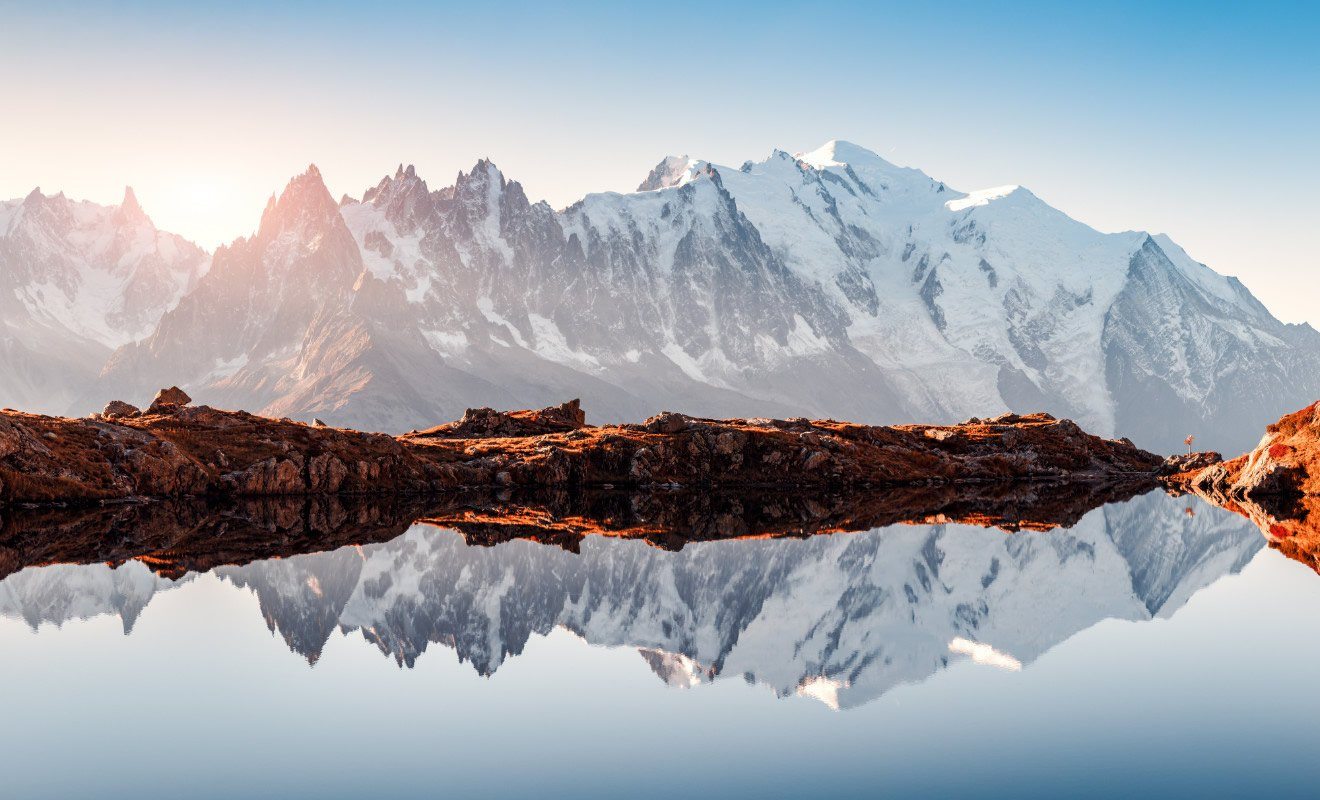 From one resort to another in the Alps
12° (winter average)
8 days and more
Why limit yourself to a stay in a given ski resort, when you can enjoy the most beautiful ski areas of France or Italy without restriction with a well-prepared road trip in a van? From the French Alps to the Dolomites, take a tour of the most beautiful winter sports resorts! And there is no shortage of resorts in the Alps, between France (Avoriaz, Tignes, Alpe d'Huez), Switzerland (Grindelwald, Saint-Moritz) and Italy (Selva, Cortina d'Ampezzo), you will be spoilt for choice.
Winter and altitude mean cold! The temperature in the Alps from November to February is very variable and regularly falls below freezing. Cover up! Depending on the length of the itinerary you plan to cover, a good week will probably be necessary, or even more for the greediest.
Read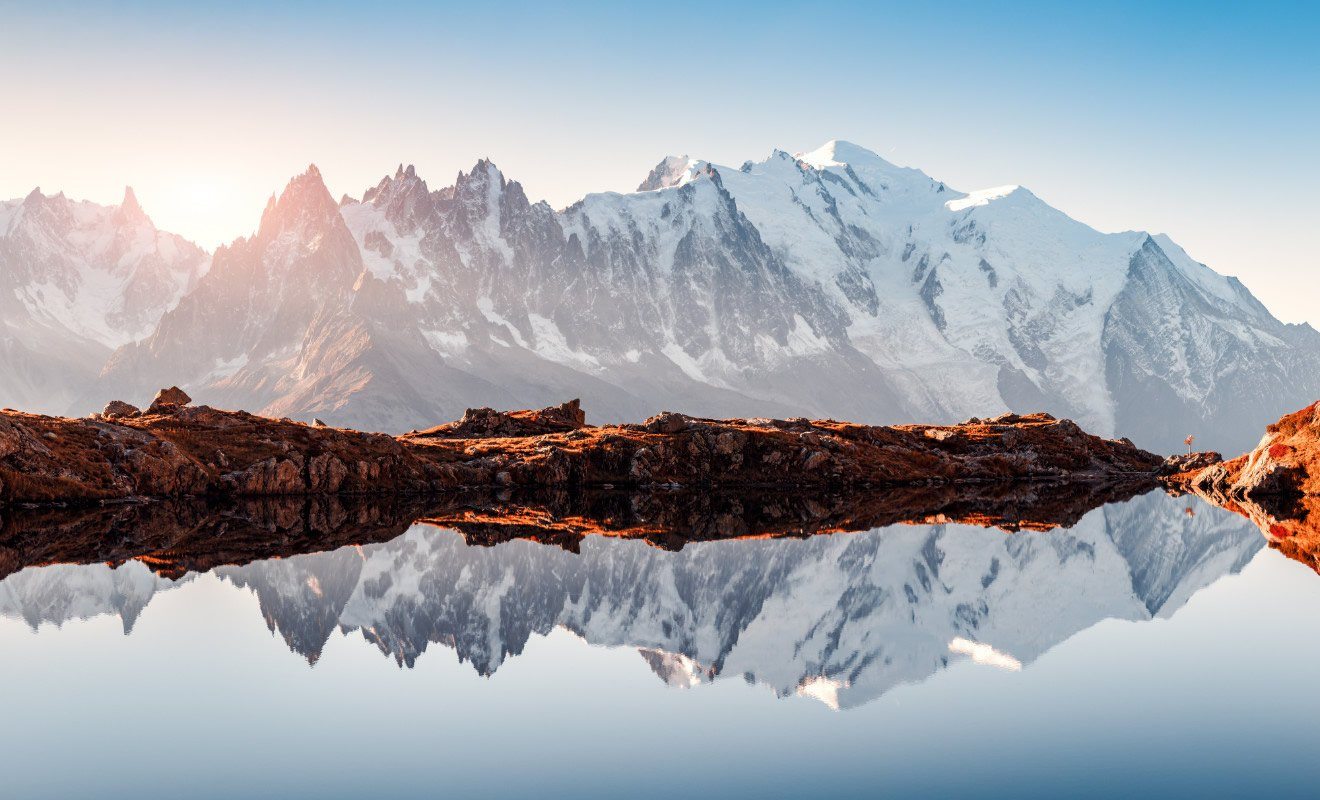 Austria between lakes and mountains
6° (winter average)
8 days and more
Drive in a campervan to Vienna, enjoy the beautiful Austrian capital in the cosy atmosphere of winter, then drive up the Danube valley before visiting Hallstatt, admiring its lake and finally enjoying some downhill skiing in Kitzbühel, one of the most famous winter sports resorts in the world. What more could you want?
Beyond Kitzbühel, the Mecca of skiing, there is no shortage of magnificent resorts, including Sölden, Ischgl or Lech Zür. As in the French Alps, the temperature can drop well below zero in Austria. As Vienna is located at the eastern end of the country, it is not uninteresting to plan two weeks to enjoy the Austrian splendor.
Read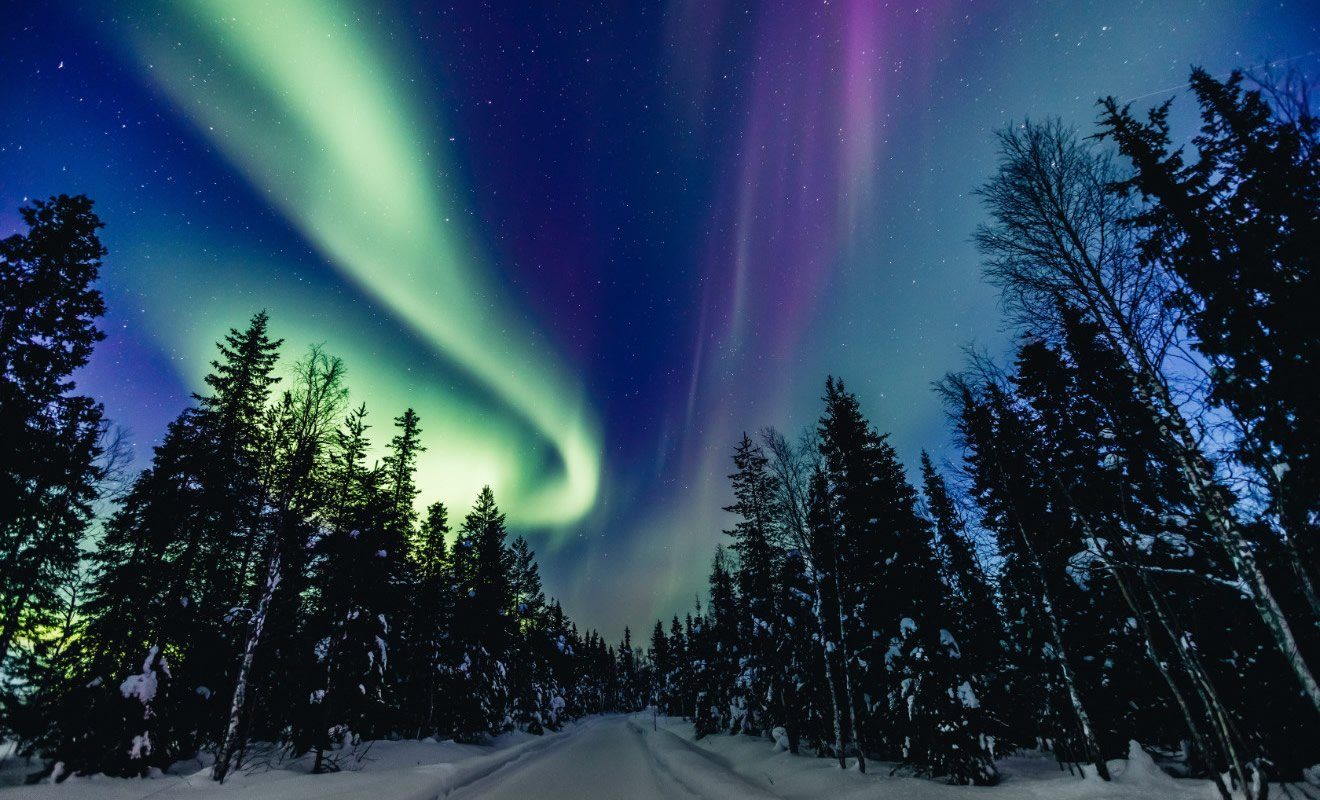 Northern Lights Hunting in Sweden
12° (winter average)
15 days and more
Less rugged and steep than its Norwegian neighbor, Sweden is still a great land of adventure with a breathtaking nature. And if you are not lucky enough to meet Santa Claus, the flatter horizon may allow you to see some northern lights.
As a good Nordic country, Sweden also has a beautiful sports culture and the infrastructures that go with it, such as the Åre domain, one of the largest on the Scandinavian peninsula. Of course, the average temperatures in Sweden are similar to those on the other side of the border, with an average range from -5 to -25°C. In order to cover the distance to Sweden and to enjoy it as much as possible on the spot, a trip in a van of a minimum duration of two weeks is recommended!
Read
Winter van rental : playa destinations
You are not a fan of sub-zero temperatures, of sliding on snow or ice? Southern Europe has plenty of arguments to convince you to go and stretch your legs!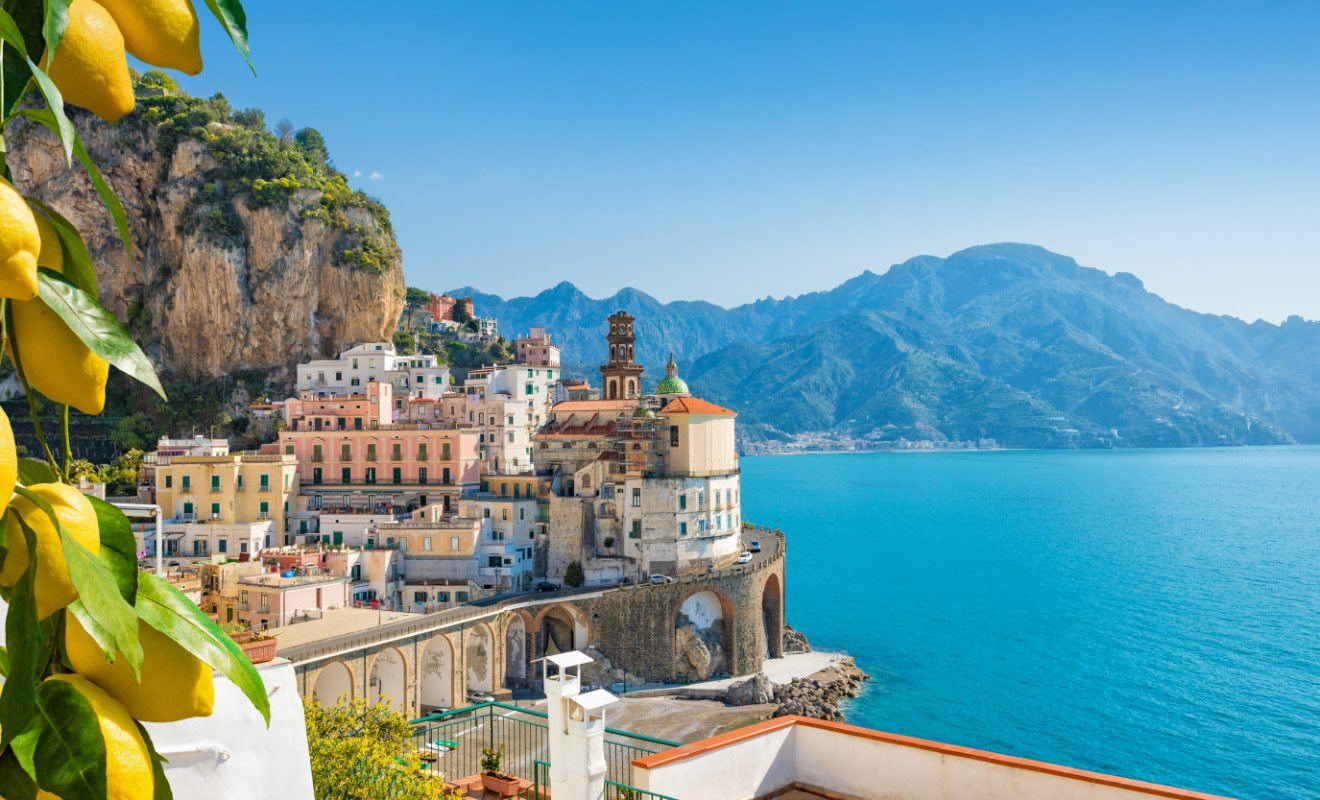 6° (winter average)
15 days and more
With its internationally renowned gastronomy, history, culture and dream landscapes, Italy is a safe destination for travel in a converted van. Between the fortified villages of Tuscany, the Amalfi coast, the sweetness of Puglia, the sublime Rome, Florence or Venice, there is no doubt that you will find enough to concoct an exceptional road trip in a campervan. Italy is a permanent invitation to a quiet stroll, whether in its superb cities or its countryside. But also to a journey of the senses, with an incredible gastronomy: cooked dishes and tasty products, taste everything!
Far from the extreme temperatures of northern Europe, winter in Italy remains cool, with temperatures flirting with zero in the north of the country. On the other hand, they are much milder in the south and on the west coast, averaging around 10 degrees. From a long weekend of three or four days in a van in Tuscany to a road trip in a van of two weeks or more, everything is possible!
Read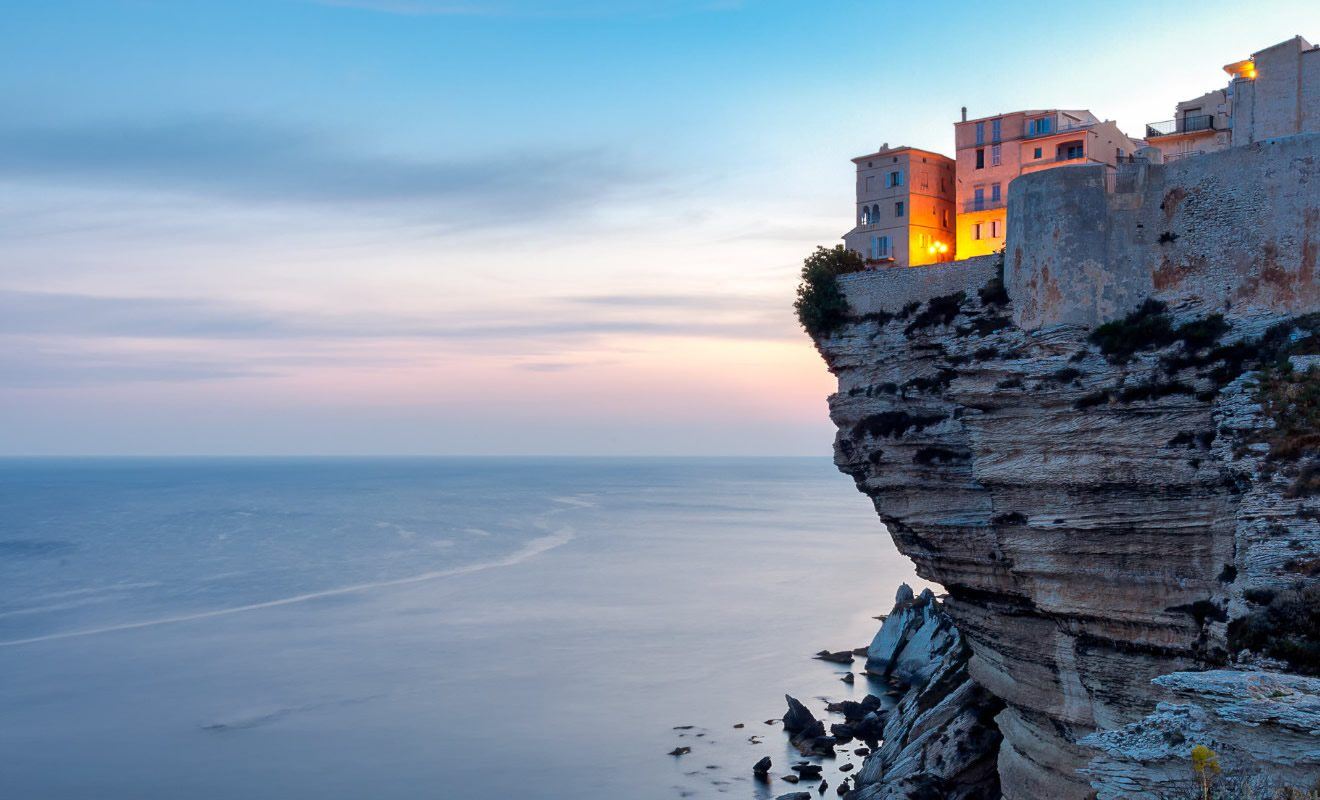 Corsica, from the sea to the mountains
12° (winter average)
8 days and more
Unavoidable in the summer, the island of beauty remains a splendid destination for travel in a converted van when winter comes. In the calm of the low season, you can enjoy its roads along the turquoise waters of the coastline or traveling through the heights of the island in search of incomparable views. Between the pretty villages and the wild nature, there is no lack of activities! Walk on the cliffs of Bonifacio, hike on the many paths that crisscross the island, or go out on a boat, the choice is yours!
No heat wave is expected in Corsica in winter, but mild temperatures on the coasts, with an average of 14 degrees. Don't forget to cover up if you plan to tackle a few peaks. Although the island is close by, don't forget to include ferry transportation when organizing your van trip. Ideally, plan a minimum of 3 full days on the island, or even a week and more if you want to enjoy it as much as possible.
Read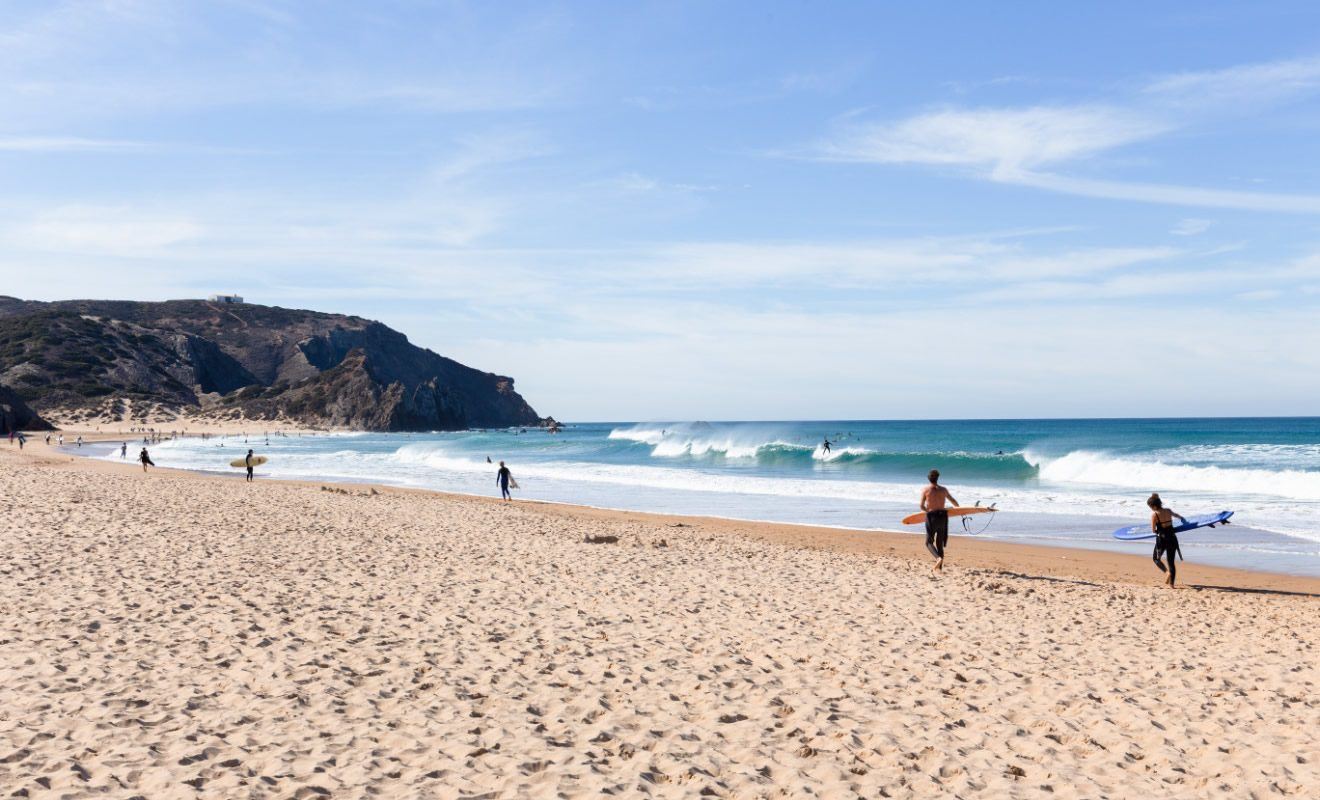 12° (winter average)
8 days and more
Portugal offers a variety of landscapes and opportunities without equivalent in Europe. With its mountain ranges (where it is even possible to ski!) just a few hours drive from the Atlantic coast, a surfer's paradise, its cities and its cliffs, the destination is a must![Thanks to its geographical variety, Portugal is an almost inexhaustible land of adventure in a campervan, since you can visit its cultural heritage in Lisbon and Porto in particular, go out on foot in the mountains, in stand-up paddle, on horseback... or go and rub shoulders with its waves on one of the innumerable surfing spots of the country!
Although some areas in the north of the country and inland may experience negative temperatures in winter, the Atlantic coastline is spared from frost, with an average January temperature of 15 degrees in Lisbon! In order to take full advantage of the rich diversity of Portuguese landscapes, a two-week road trip in a van is not too much!
Read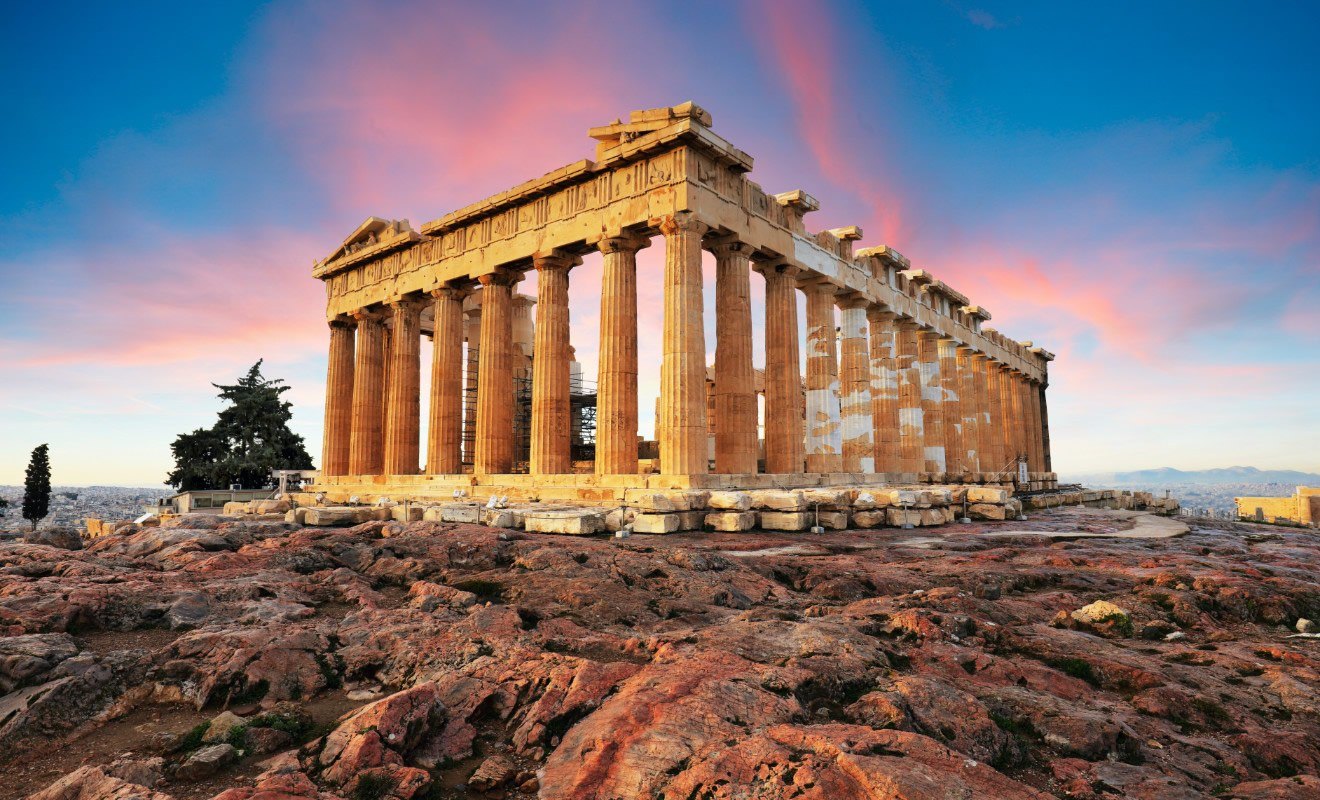 6° (winter average)
15 days and more
Another particularly attractive destination in winter with a van, Greece does not lack arguments to make, between the richness of its plurimillennial heritage and its typical landscapes. Mountains, beaches, temples, monasteries, all within reach of your wheels without the risk of being blocked by snow!
With a van trip to Greece, history buffs will be delighted. Between the Acropolis, the countless temples, the Meteora mountain range, and many other highly symbolic places, Greece is indeed nothing less than one of the cradles of our civilization. The average temperature in Greece during the winter months is between 10 and 15 degrees Celsius, which means that you will never be snowed in. However, you should bring waterproof clothes in case of rain. Between the time needed to get to the country and the time needed to visit it, you should plan a minimum of two weeks of van rental!
Read