Aude by Campervan
Aude by Campervan
June 26, 2019

The Aude department is best known for its capital, Carcassonne, and the medieval citadel listed as a UNESCO world heritage site.
The double rampart enclosure, Comtal chateau, Saint-Nazaire basilica and the narrow lanes are must-see stops on your adventure. You'll be glad to get back to your campervan's calm and quiet interior once you're ready to head out to other Aude destinations. For those who enjoy underground beauty, you will want to stop at the giant Cabrespine cavern north of Carcassonne.
Just outside Narbonne, Charles Trénet's hometown, your van trip will lead you to the Narbonnaise en Méditerranée Natural Regional Park on the Mediterranean coast. This is a protected area that includes lagoons, salt evaporation ponds and vineyards. The Natural Park is also home to the Réserve Africaine de Sigean, a zoo with 3,800 animals. This area also includes the Saint-Pierre La Mer and Narbonne-Plage seaside resorts, the iconic city of Gruissan and its astonishing Plage des Chalets, along with Port La Nouvelle and La Palme, typical villages of the region.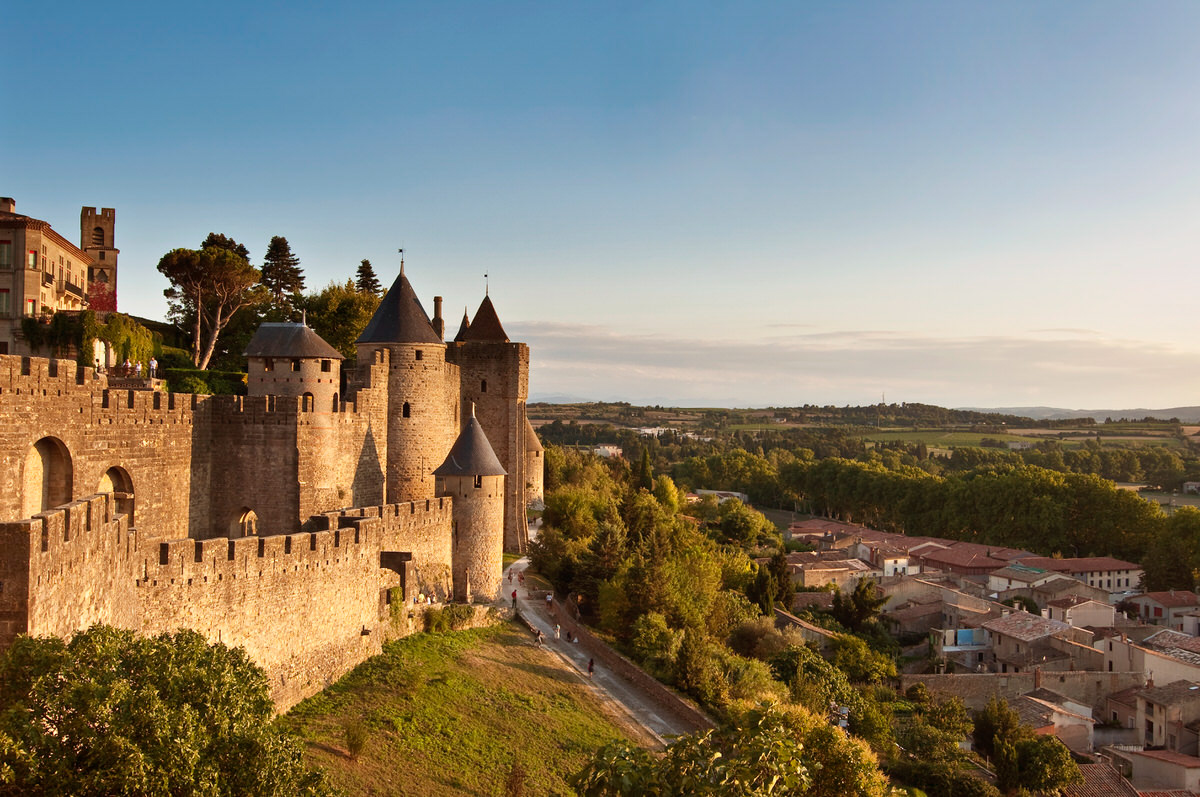 Those looking for leisure can relax on the wide beaches with their fine sand, while those ready for more activity can take part in their favourite nautical sport, like windsurfing or catamaran sailing. Every year, Leucate-La Franqui hosts the Mondial du Vent, an international kitesurfing event. Leucate is also an oyster production area and its oysters are among the best in France. You'll enjoy sampling them in your campervan as you look out over the sea. It's the perfect recipe for a good time.
As you wander through Aude, you'll be traveling in an area where Catharism was once practiced. This was a medieval Christian religion that did not follow traditional Catholic rites and hierarchy. The Catholic Church considered it to be a dangerous religious trend, deeming it heretical and persecuting the Cathars. Since then, the legends surrounding them have only grown. By following the Sentier Cathare, you can explore remnants of this community, including architecture, the Quéribus, Peyrepertuse and Puilaurens chateaux, as well as the famous Château de Montségur, located at a key spot of Cathar resistance. Leave your rental campervan for a few hours to explore one or more stages of this long trail's 250 km on foot, horse or mountain bike.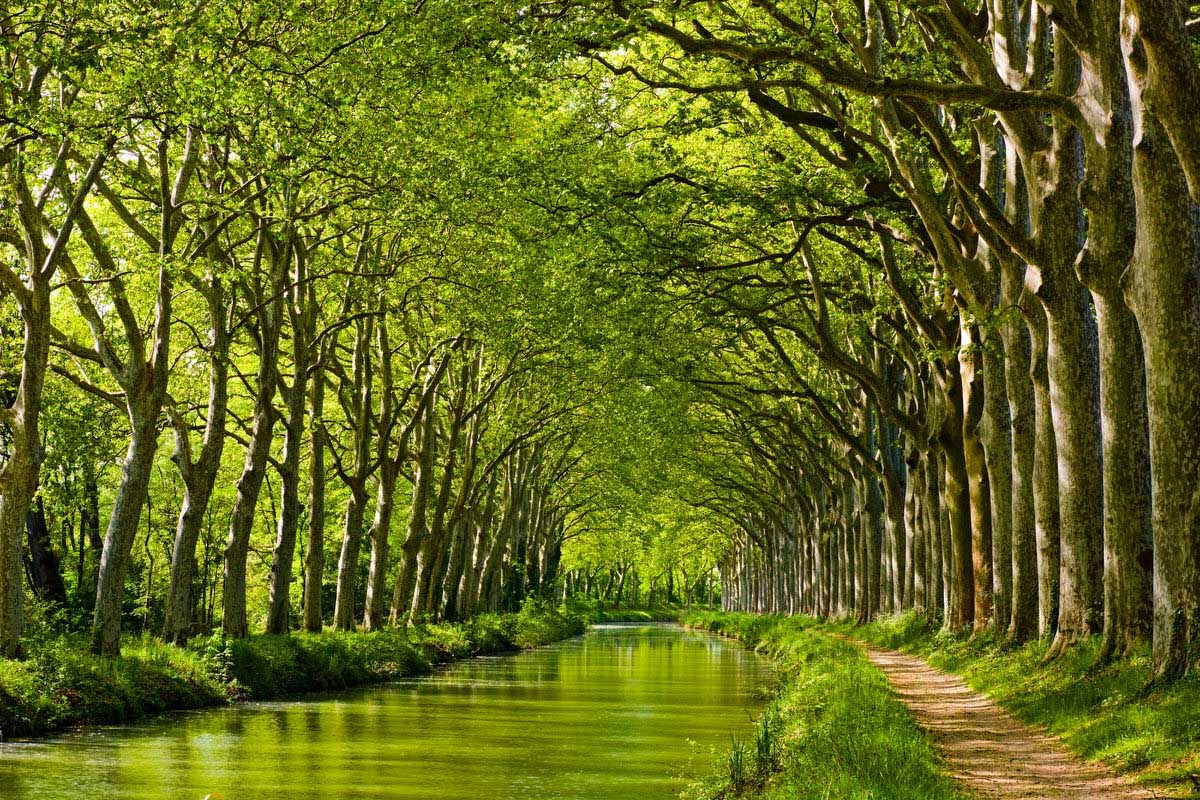 Deep in the Haute-Vallée de l'Aude, you'll enter the Pyrénées Audoises where you can sample a range of mountain activities: hiking, whitewater sports, climbing, horse riding, cycling, mountain biking, fishing and caving. In winter, the family-friendly Camurac resort offers downhill or tour skiing opportunities. Your trip through Aude would not be complete without a stop at Canal du Midi, or visits to some of its architectural gems, magnificent monasteries (particularly the Fontfroide Abbey deep in Corbières), typical old towns like Alet les Bains, and the marble quarries in Caunes-Minervois. Lagrasse is another place you'll want to visit. It was ranked one of the most beautiful towns in France. Check out Lézignan-Corbières, as well. It's an example of Aube's strong wine and culinary traditions. In the evening, enjoy Corbières, Fitou, Minervois and Limoux wines, along with many other appellations, without worrying about moderation. After all, you're sleeping on-site and don't have to drive. Ah, vanlife... what a great way to travel!
We suggest you set off on your campervan adventure in Aude from our WeVan rental location in Perpignan.
Further reading
Explore other vanlife articles to start travelling before renting a campervan!