Just a yurt party
Just a yurt party
September 12, 2016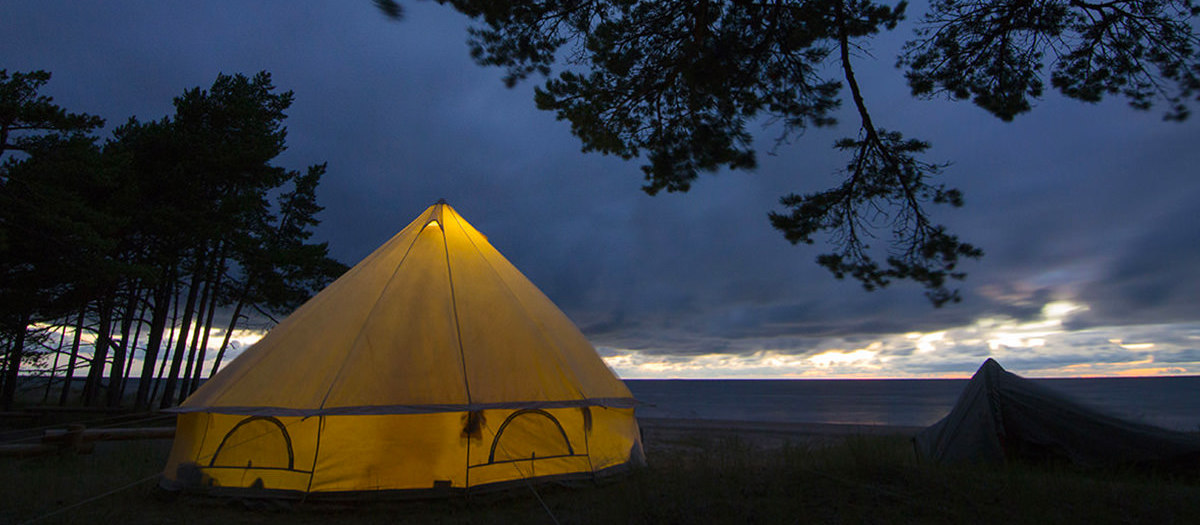 C'est au cap Kolka, alors que nous admirions le coucher de soleil, que nous apercevons cette tente peu commune. Plantée à la lisière de la foret de pins avec vue sur la mer, sa grande toile blanche nous intrigue. [caption id="attachment_1202" align="alignnone" width="1200"]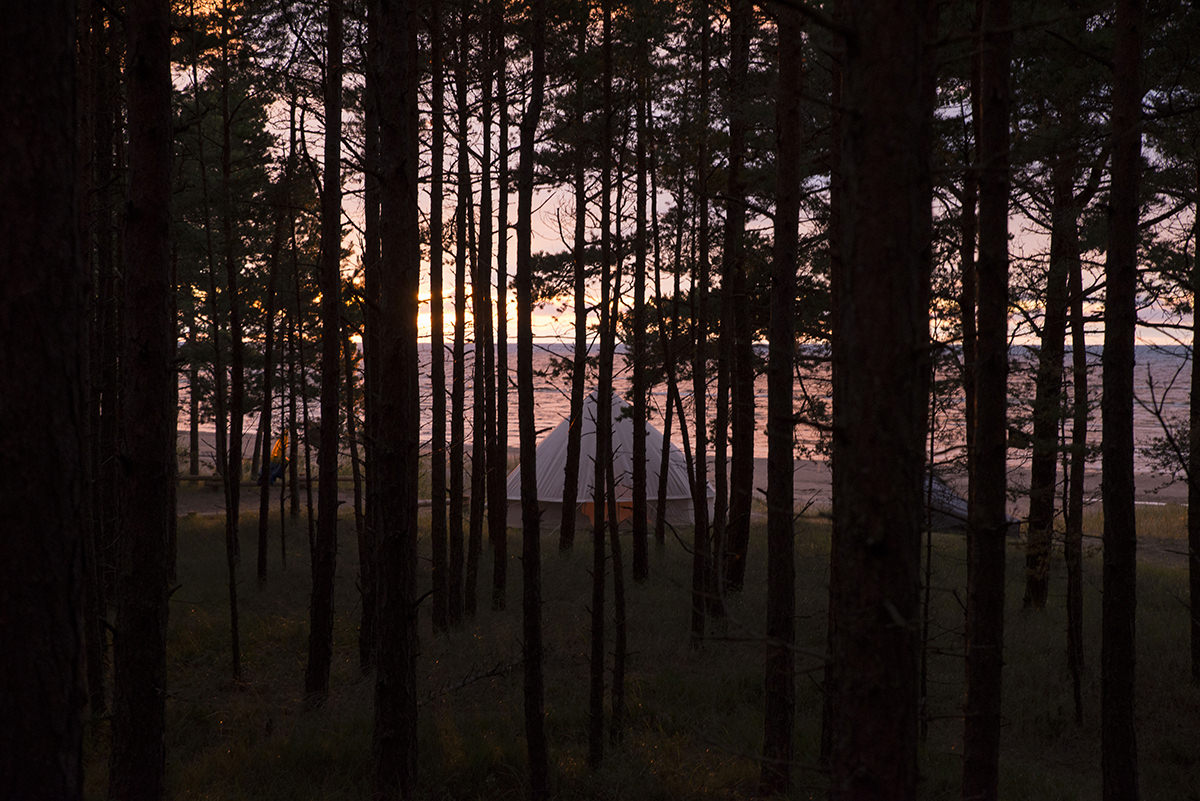 © Bertrand Lanneau[/caption] En s'approchant nous découvrons que ses propriétaires parlent français. Quelques mots échangés et nous voilà invités à partager une tisane au miel au cœur de ce tipi-yourte. C'est ainsi que Guillaume et Marianne qualifient leur abris. Ils avaient laissé tente et voiture et Lettonie car ils continuaient leur périple jusqu'en Mongolie en transsibérien. Attiloé, leur fille d'un an et demi, les accompagne et a l'air parfaitement adaptée à cet environnement itinérant et de rencontre fortuite. Il y a également Manu, un ami de la petite famille, qui les a rejoint pour partager un bout de voyage avec eux. [caption id="attachment_1204" align="alignnone" width="1200"]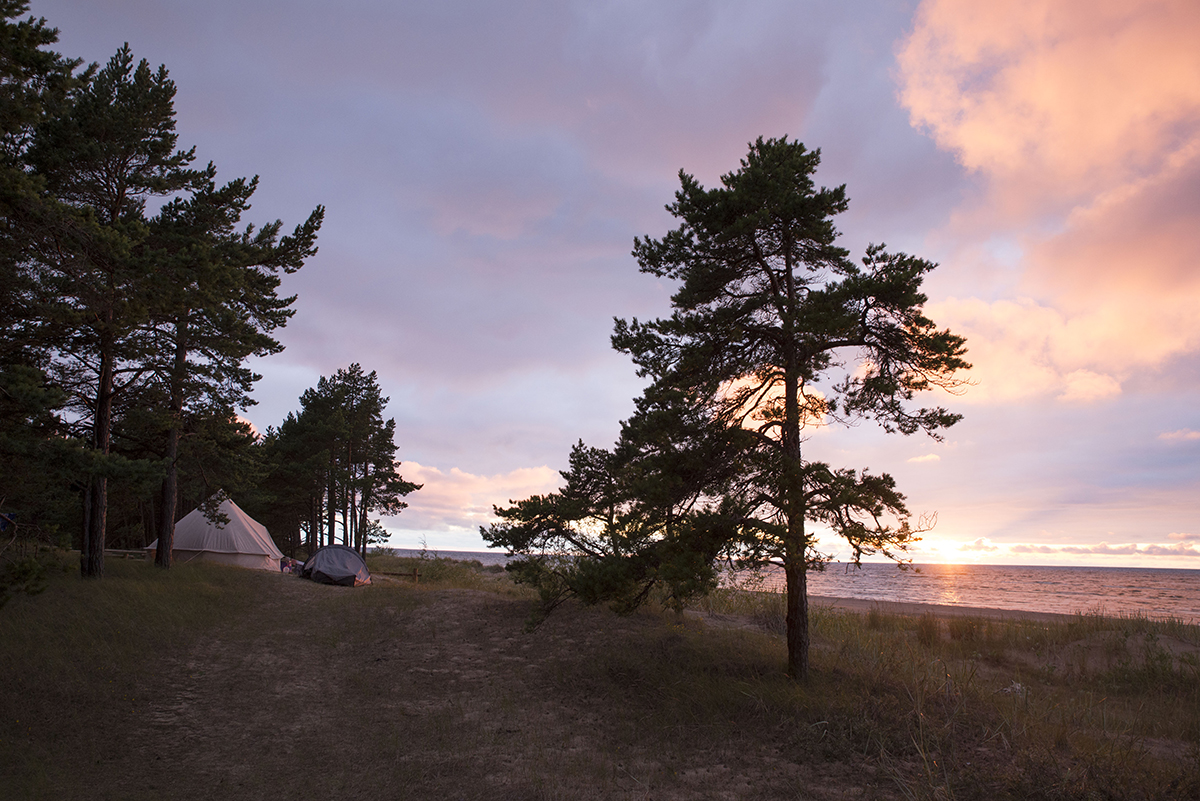 © Bertrand Lanneau[/caption] La tente est spacieuse et confortable, et ce même pour 5 adultes. Nous écoutons avec passion leurs aventures russes et mongoles et admirons leur voyage sac-à-dos avec une enfant si jeune. Loin d'être un poids, Attiloé a souvent été leur « jocker ». Ses grands yeux bleus et sa bouille d'ange leurs ont ouverts certaines portes habituellement closes. L'entrebâillement de la porte de la yourte offre un point de vue magique sur la mer et le soleil rouge qui y plonge. [caption id="attachment_1186" align="alignnone" width="1200"]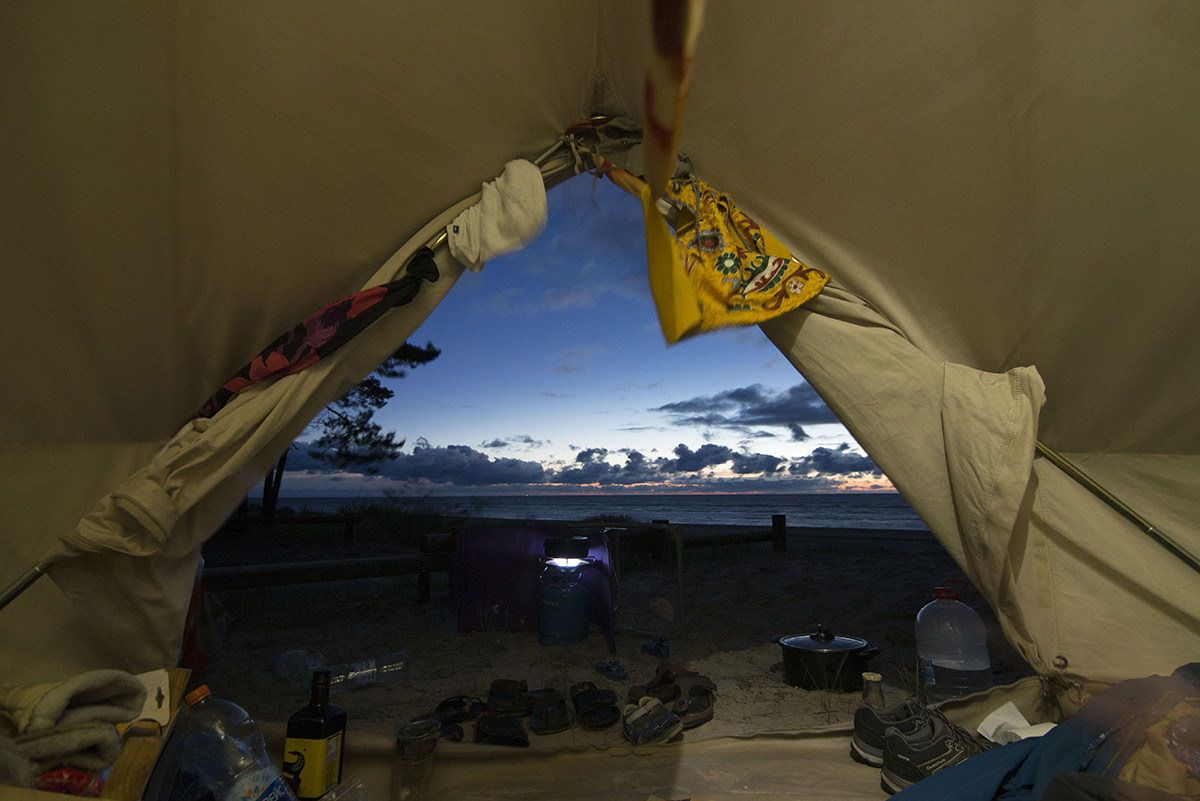 © Bertrand Lanneau[/caption] La tisane de feuilles de fruits sauvages cueillies et séchées par Marianne est un délice, et le miel de l'Altaï la parfume avec perfection. Nous nous délectons de ce moment si précieux.
[On the road, at the 57°45'28.0"N and 22°36'14.2"E]
Further reading
Explore other vanlife articles to start travelling before renting a campervan!