Roadtrip on the Costa Brava by campervan
Roadtrip on the Costa Brava by campervan
June 26, 2019

The Costa Brava is located in north-eastern Catalonia, extending from the French border south of Perpignan to Blanes, northeast of Barcelona. Its name doesn't mean brave coast, but rather "dismantled" coast, in reference to its coastline, which is very cut out and cliffy. This is an ideal destination for a rental campervan trip.
In addition to relaxation and many outdoor sports, the region also has a particularly rich cultural heritage. Start your adventure in the Alt Empordà region. It's not known for its name so much as for its famous painter, Salvador Dalí, whose home can be visited in Port Lligat near Cadaqués. If you arrive in Cadaqués during the off season or at the end of the day (after the tourist hordes depart), the city will reveal all its Mediterranean charms. You can also see many of the master's works in Figueres at the Dalí Theatre-Museum. Its architecture alone is surrealist madness. Cadaqués is surrounded by the magnificent Cap de Creus Natural Park and a maquis (or scrubland) typical of the Mediterranean. Alt Empordà is also home to the majestic Sant Pere de Rodes Monastery, Greco-Roman ruins in Empúries, the medieval town of Sant Marti d'Empúries, small fishing ports and many fine-sand coves. You'll have all the right ingredients to finish the day with a lovely tapas aperitif in your campervan as you look out on the sea.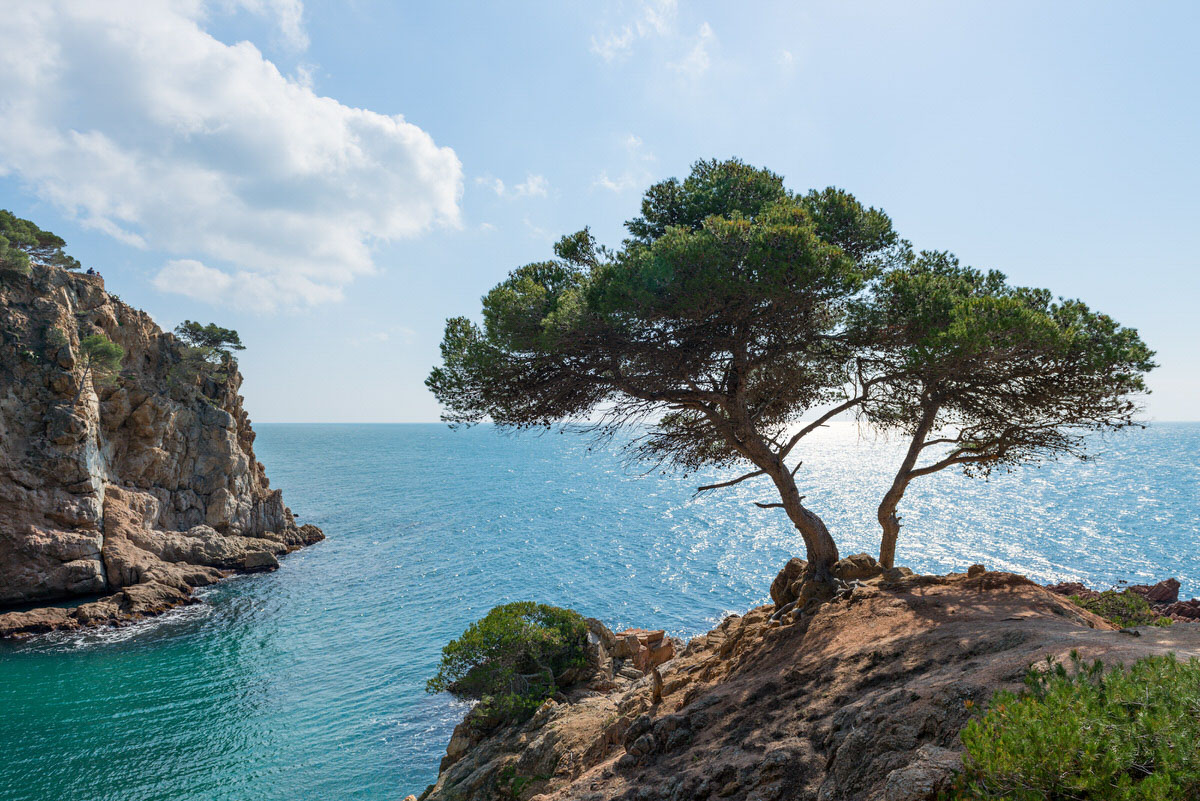 Your van will then take you on towards the Baix Empordà region, in the centre of Costa Brava. Make a stop in Estartit, a pretty fishing port where you can take a boat to the Medes Islands, a nature reserve rich in marine species. Your van won't mind a quick rest... Further south, you'll come upon many coves in the Begur area. Head to the back country to visit historical villages like Ullastret and Pals, where golf enthusiasts can add the Golf Platja de Pals course to their scorecard. For those who love seaside activities, there's plenty for you to do, as well. Enjoy your favourite sport at one of the big resorts in the area, such as Palamós or Platja d'Aro.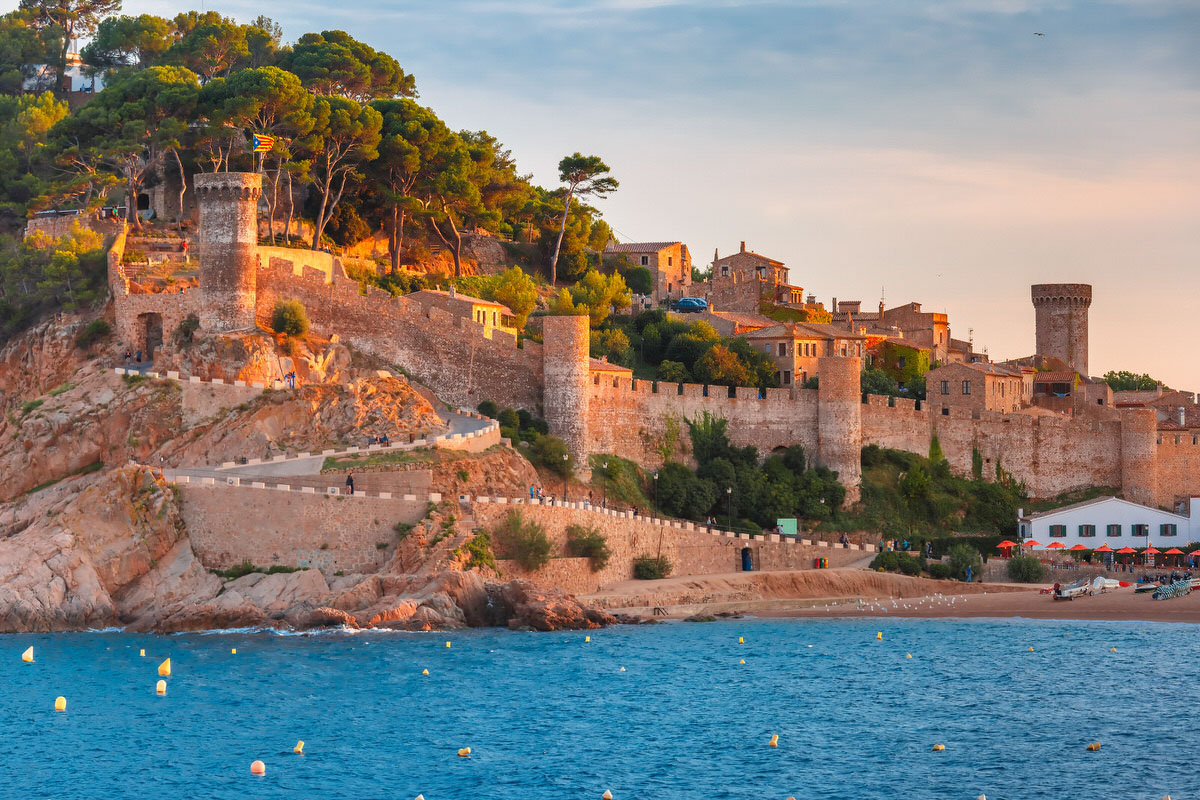 Continue your van trip into Selva, also called the "water region" because this element is omnipresent there. You won't be surprised to find two incredible botanical gardens: Jardí Botànic Tropical Pinya de Rosa and Santa Clotilde Gardens. Both are located between Lloret de Mar and Blanes, Costa Brava's southern-most town. Before touring the gardens, take some time to relax in Tossa de Mar. It's a rare, successful mix of historic village and seaside resort.
For your return trip, you'll explore inland areas. If you're feeling tired, stop at the Caldes de Malavella thermal spa to regain your energy. Continue on to Girona and take in the beautiful monuments sitting in the shadows of the town's impressive cathedral. You can sleep by the astonishing Lake of Banyoles, the largest natural lake in Catalonia and Spain. Then drive until you reach the Pyrenees foothills, where you'll cross through the famous Col du Perthus mountain pass.
We suggest you set off on your Costa Brava campervan adventure from our WeVan rental location in Perpignan.
Further reading
Explore other vanlife articles to start travelling before renting a campervan!