Taking it easy in the Transat
Taking it easy in the Transat
September 16, 2015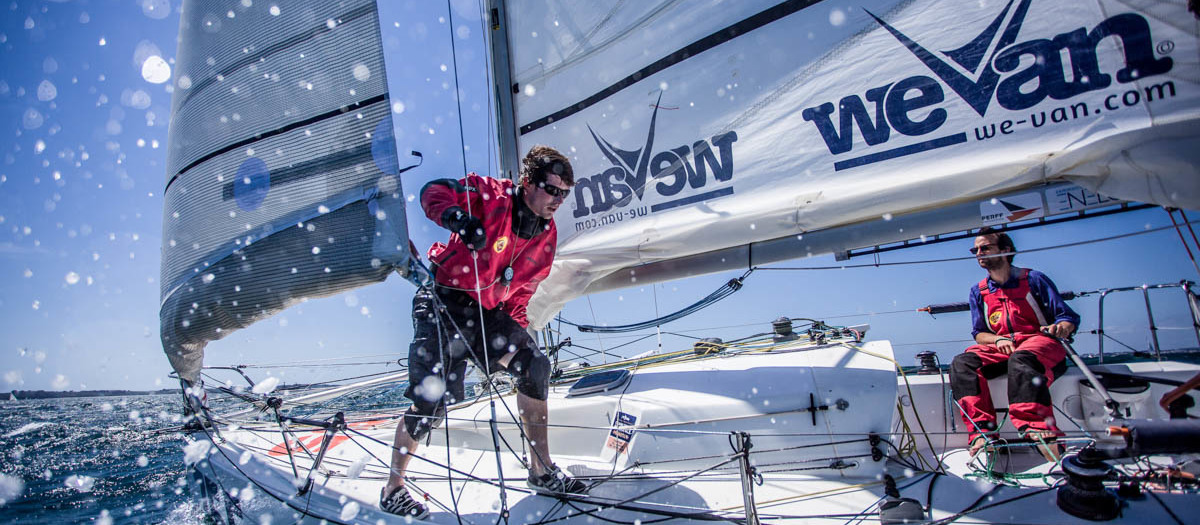 The deckchair is a historical social achievement. Let us thank Léon B. and his Front P. who, in 1936, had the good taste to introduce paid holidays and, at the same time, the transat fashion. On the beaches, sturdy coloured canvases stretched over their tilting wooden frames replaced the rattan chairs of yesteryear.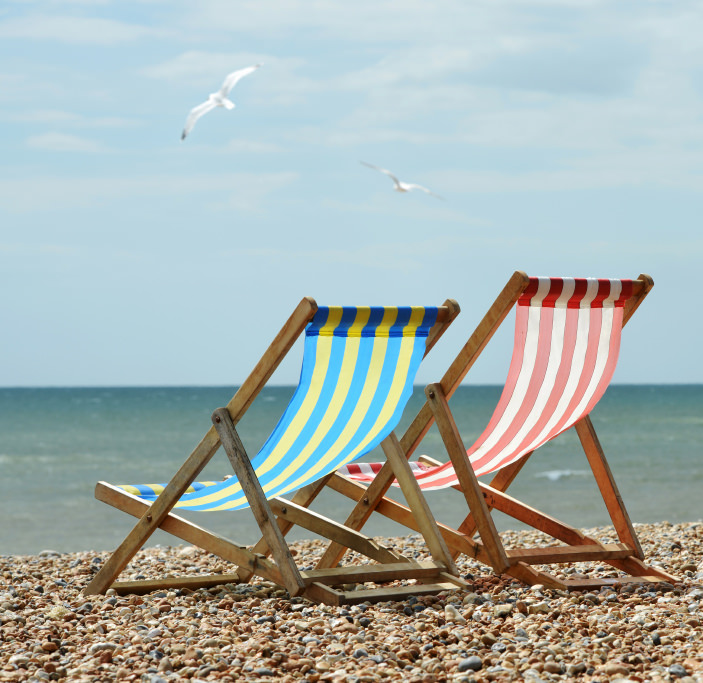 But if the deckchair is socially acquired it is also apocope. It was thus born from a phonetic modification of "transatlantic", and from the first use of this type of seat on transatlantic liners. For let there be no mistake, this is what it is all about: Armand de Jacqueloten Mini 6.50, the smallest ocean racing yacht in the world, crossing the Atlantic single-handed. And the strong, taut coloured canvas becomes a large blue spinnaker. Abracadabra.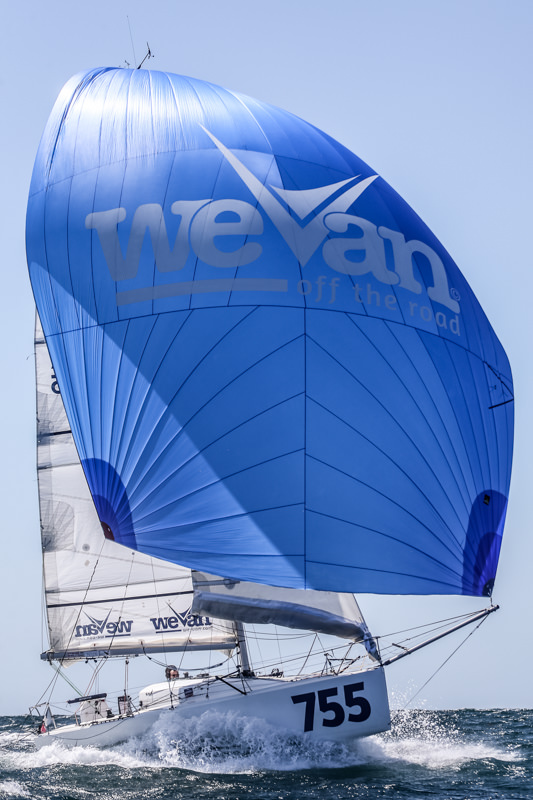 Armand, skipper of n°755 WeVan, is thus on Saturday 19th September 2015 on the start line of the famous Minitransat which links Douarnenez to Pointe-à-Pitre. He continues to design boats as he did when he was a child - it's his job - and is now preparing to live out his childhood dream: to cross the Atlantic in a canoe barely bigger than his van!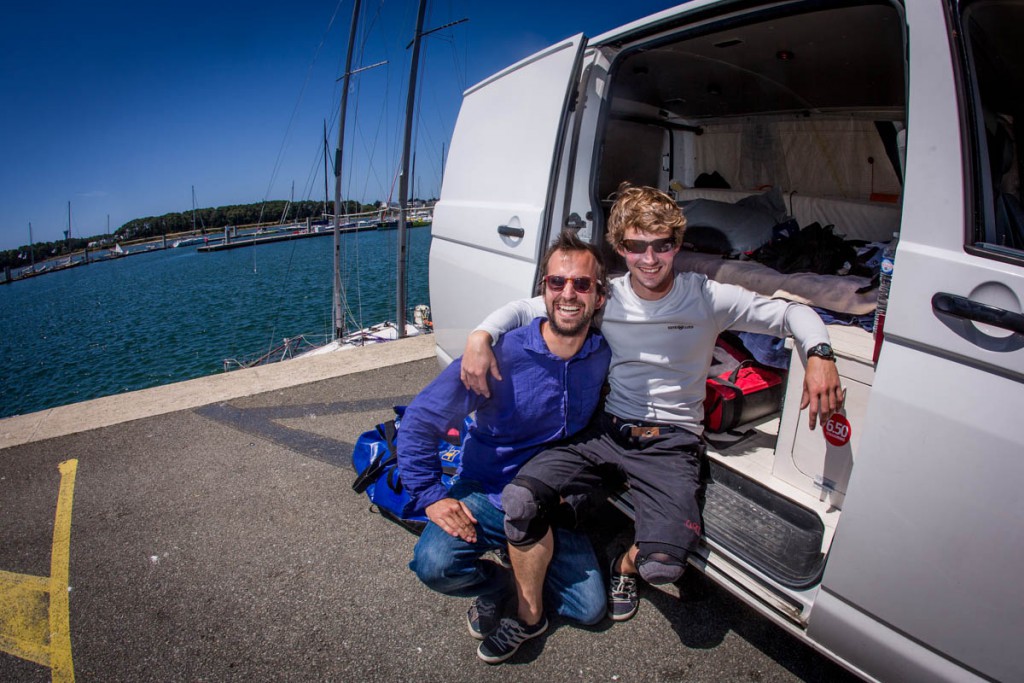 Armand, the entire WeVan team wishes you a safe journey. Because if there's one thing that should flow smoothly, it's you, in your deckchair under coconut trees, a glass of old rum in your hand.
Armand de Jacquelot, for WeVan, 15 September 2015

What itinerant adventure are you on these days?
In preparation since the end of 2012, this year will be the culmination of a dream of a kid with a passion for sailing and travelling in complete freedom! Next September I'm preparing to cross the Atlantic single-handed on a sailboat. It's the Mini Transat - Guadeloupe Islands which brings together 84 daring adventurers every two years!
What is your means of transport to experience it?
A small racing yacht of 6.5m long in which we find only the bare minimum to sail fast! Little room for comfort! Indeed, a simple camping stove is used to warm up the freeze-dried dishes that punctuate the day made of quick 20-minute naps on a microbead pouffe!
What does the nomadic trip bring you?
All that does not come with an organized trip! That is to say: surprises! From improbable encounters to the discovery of marvellous landscapes, the nomadic trip is the only way to find the little corner of paradise ignored by the majority!
Have you ever travelled in a converted van?
To live authentic adventures in the middle of August in Europe, travelling in a converted van is the secret weapon! From the Scottish Highlands to the cliffs of Galicia, it allows a wild and off the beaten track journey! What could be better than a good old-fashioned road trip!
What would be your next van adventure?
I dream of wandering the small roads of the west coast of Ireland, in search of breathtaking landscapes and waves abandoned by the summer crowds! Corsica and Montenegro are also destinations that incite me to pamper my converted van!
Further reading
Explore other vanlife articles to start travelling before renting a campervan!