Our minibus hire branch in Caen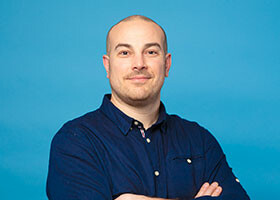 Details
15, rue Raymond Delente
14540 Bourguébus
Getting there
Branch opening hours
(may differ from online reservation times)
Monday - Friday: 09:00-13:00, 14:00-19:00
Saturday: 09:00-13:00, on the afternoon by appointment
Sunday and public holiday : by appointment
Useful information about your branch
---
Our fleet of campervans rental in Caen
---
Hire a campervan in Caen
Caen is just two hours from Paris on the A13. It's the ideal departure point for many road trips in Normandy. There are so many destinations to explore in a campervan when you depart from your We-Van Caen rental agency, including Pays d'Auge, Norman Switzerland, Côte de Nacre, Côte Fleurie, Cotentin, Boucles de la Seine Normande Natural Regional Park, Perche and Côte d'Albâtre. The Calvados, Orne, Manche, and Seine-Maritime departments are also awaiting you, the perfect spots for a wonderful van adventure. Hire one of our Volkswagen California or Mercedes Marco Polo vehicles to explore these areas at your leisure, enjoying the freedom, cosiness, comfort and enjoyment of driving.
Take advantage of your van hire in Normandy and enjoy easy access to all of the sports activities and touristic riches in the Caen area. The Mémorial de Caen, D-Day landing beaches including Omaha Beach and Utah Beach, Pointe du Hoc, the Arromanches port and the American military cemeteries await history buffs. Those who love old stones and half-timbered houses will be thrilled to discover the many little typical ports and villages you'll come across. Some examples include Beuvron-en-Auge, Bec-Hellouin and Saint-Céneri-le-Gérei in the Alpes Mancelles region, as well as Lyons-la-Forêt, Veules-les-Roses and Barfleur, which are all listed among France's Most Beautiful Villages. Make a stop in Blangy-le-Château. Although there may be some crowds, don't miss walking along the Honfleur quays. At the wheel of your campervan, you'll be in just the right place to appreciate diverse landscapes: the Normandy countryside, the apple orchards along the Cider and Calvados Route, the huge Cotentin dunes, and the cliffs which are classified as a Natura 2000 site. You'll also want to explore Tréport, Etretat and Le Havre whose city centre was reconstructed under the direction of architect Auguste Perret, earning it UNESCO world heritage status. From the We-Van Caen agency, your campervan will take just half an hour to reach the Manche coast where you can travel through a series of well-known seaside resorts, including Houlgate, Villers-sur-Mer, Deauville and Trouville. Outdoor sports fans will enjoy doing their favourite activities here, such as running on the fine sand beaches, kite surfing, land sailing, windsurfing and more. In Norman Switzerland, you can devote yourself to mountain sports like climbing or canoe-kayaking. And how would you feel about visiting a few villages during your van adventure that are named after famous Normandy AOP cheeses, like Camembert, Livarot and Pont l'Evêque? Don't worry about bringing some extra with you. You can always contain their smells in the van's fridge! And if you want a van adventure that takes you further afield, head out from the We-Van Caen agency for about two hours to reach Brittany. Make sure to stop at Mont Saint-Michel, which only ended up in Normandy instead of Brittany because of the Couesnon river's whims (according to the proverb). From Ouistreham, near Caen, you can get to Portsmouth by ferry for a road trip in England or Scotland.
Our team of professionals at the We-Van Caen rental agency will be happy to help you plan your next campervan adventure.