Hire a motorhome or campervan in Brittany
With bays, gulfs, beaches, natural parks, charming villages and outstanding terroir, Brittany is full of all kinds of hidden gems. Here, you'll be getting lost on purpose. Renting a van in Brittany is the perfect way to explore this magnificent region.
WeVan branches near you
Must-see spots for your campervan hire in Brittany
From mythical forests to tranquil beaches, through charming towns and villages (and corsairs!), here are our four spots not to be missed during your campervan trip in Brittany.
Dinan to Saint-Malo, The Rance Valley
A scenic route running from the picturesque village of Dinan to the corsair town of Saint-Malo with its impressive fortifications, passing through what is considered to be the most beautiful village in France on the way, Saint-Suliac.
Brocéliande
Immerse yourself in calming nature in the heart of Brittany's enchanted forests, the backdrop for the legend of King Arthur.
The Gulf of Morbihan
A scenic road trip along the sea, hop out here for a cruise, an excursion to Ile aux Moines or a visit to the medieval centre of Vannes.
Armorique Regional Natural Park
We can't promise you hours of climbing, but feel free to tour the different peaks, like the Roc'h Ruz or the Monts d'Arrée.
With a motorhome in Brittany, the Armorique is yours to discover (only ours doesn't come with an Eldorado). Experience it like never before, traversing the side roads and sunken lanes.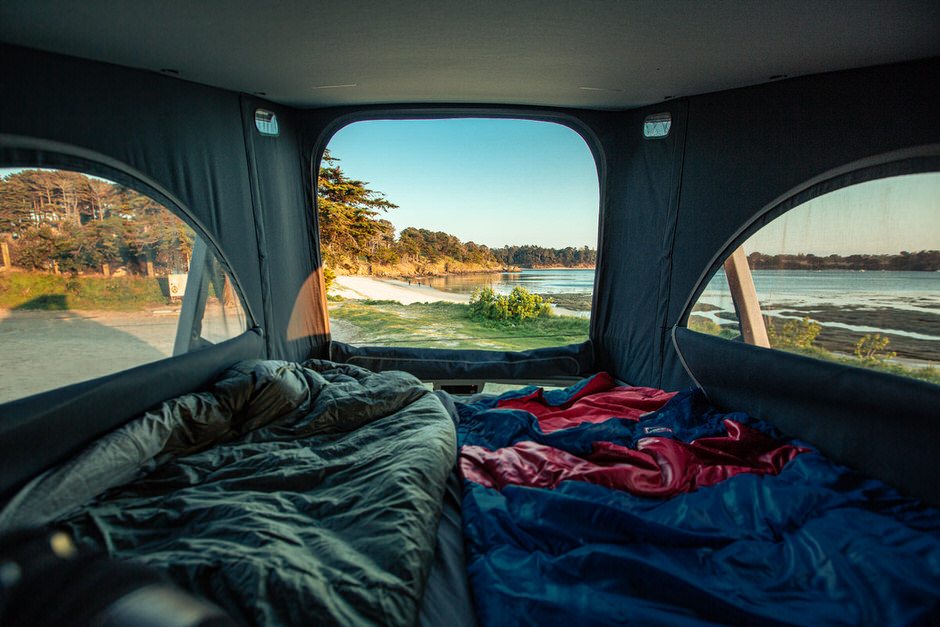 We can't talk about Brittany without mentioning its diverse coastline, and the multitude of activities, particularly aquatic ones, that it hosts. Renting a van in Brittany allows the willing traveller the chance to indulge with ease, day after day, beach after beach! Surfing, kite surfing, wind surfing, aqua aerobics, aquatic walking and shore fishing are all widely accessible. This is especially easy with a motorhome in Brittany as you can carry all your equipment on board (or almost, no guarantees for sand yachts) with the option of installing roof racks (depending on the model).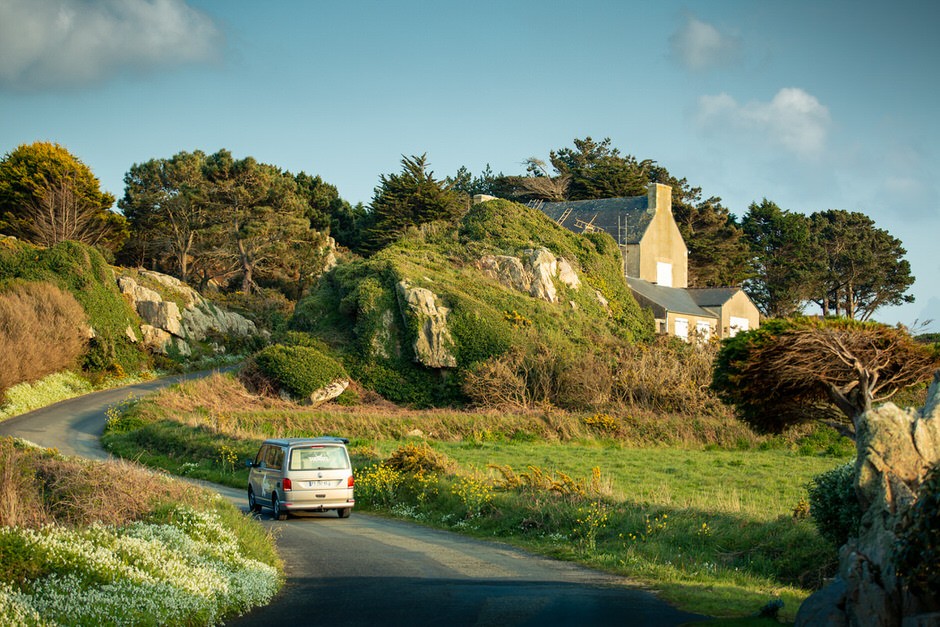 Not only is renting a campervan in Brittany an excellent way to get the best access to your favourite activities, but it also gives you total freedom to explore the sumptuous landscape which covers the region. Renting a campervan in Rennes, for example, offers you a great starting point for an extensive tour of Brittany. (Also available are rentals in Vannes, Lannion and even Quimper.)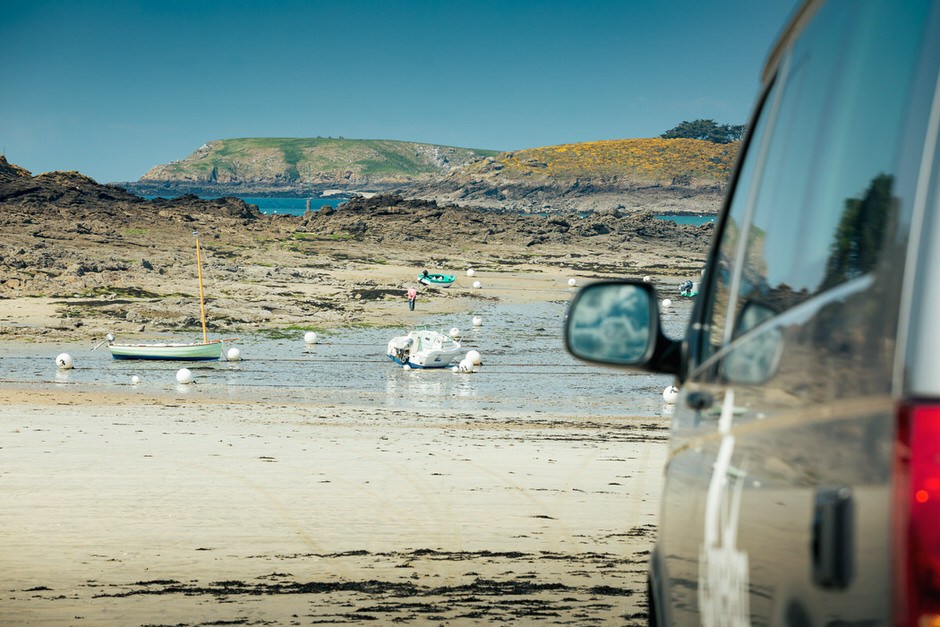 Road-tripping Brittany in your motorhome will take you to the shores of the Gulf of Morbihan, a gem of the department that is guaranteed to delight you with its poetry, panoramas and peacefulness. From Port Navalo to Locmariaquer, just a stone's throw away (for those who have a superhuman arm, maybe), there is an enchanting drive of nearly 70 kilometres, with detours through the most beautiful viewpoints in the Gulf, from the Pointe d'Arradon to Ile Tascon. Of course, when renting a motorhome in Brittany, don't hesitate to leave the road for the waves of the little sea (mor bihan in the original Breton) to visit the Ile aux Moines, or even quite simply to enjoy a cruise and soak up that unmistakeable salty air.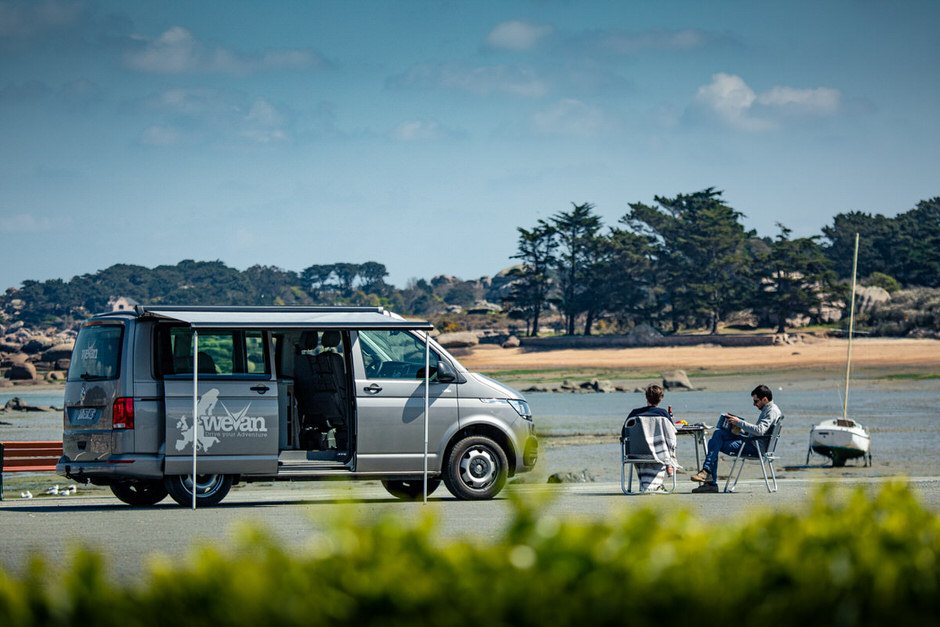 Or let your wheels guide the way (still remembering to steer, of course) to the multitude of charming towns and villages, and to so many other places of striking beauty, during your van rental in Brittany. From Vannes, still on the shores of the Gulf of Morbihan, drive to Quiberon, cross the Armorique Regional Natural Park, head north to Perros-Guirec then stroll through the streets of Dinan and the ramparts of Saint-Malo. Hire a van in Brittany, it's a sight to see wherever you go!
Your campervan adventures in Brittany