Go for a Vendée van hire
Vendée, a land steeped in history and legend, with a culture and tradition forged mainly along its coast, offers the perfect combination of lush greenery, sea spray from the Atlantic, and natural and cultural heritage – plenty to tempt you to hire a campervan in Vendée and visit the whole region.
WeVan branches near you
Must-see spots for your campervan hire in Vendée
From old villages where time seems to stand still, to charmingly picturesque ports and 100% natural beauty spots, your hired campervan in Vendée will take you up hill and down dale, showing you all the best places and views.
Isle of Noirmoutier
Typical architecture, salt marshes, beaches and ports – the Isle of Noirmoutier in a campervan is by no means short of an attraction or two. The perfect setting for a walk, a bike ride – or a pavement café where you can sit and admire the view
Vouvant
A perfectly preserved mediaeval village that has been designated one of the most beautiful in France, and a place where you can really immerse yourself in the region's (very) rich history.
Longeville-sur-mer
Not far from Plage des Conches beach and the famous surf spot known as Bud-Bud, Longeville is also a great starting point for visiting the Marais Poitevin marshes in either a campervan – or a boat.
Les Sables d'Olonne
This resort is famous for being the starting point of the Vendée Globe round the world yacht race, but you can also visit the Quartier de la Chaume district, a former fishing village that has retained all its typically authentic atmosphere.
"The Vendée region can only be explained if legend and history combine. History provides the overall story and legend provides the details," wrote the celebrated French literary figure, Victor Hugo. And as we can't explain it to you in person, we strongly recommend you hire a campervan in Vendée so that you can find out all about it from the horse's mouth, as it were. After all, they do say that God helps those who help themselves.
For example, you could start your Vendée campervan hire on the region's north coast, with a little trip to the Isle of Noirmoutier to sample its quiet charm. To get there you can cross the legendary four kilometre stretch (of shells) known as the Passage du Gois, a causeway that is regularly flooded at high tide. Don't forget to check the tide tables, we wouldn't want your Vendée campervan hire to end with its wheels under water!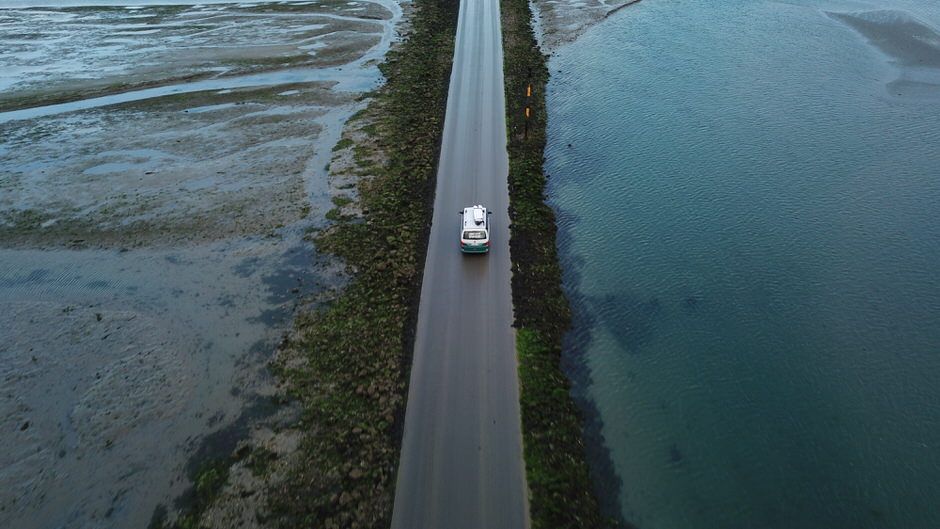 Once you reach the island, you can explore its every nook and cranny on foot, by bike – or aboard your rented campervan, admiring the myriad salt marshes and the little white houses with their blue shutters, so typical of Noirmoutier. And of course, you'll have plenty of room inside your campervan to bring back as many little packets as you like of "fleur de sel", one of the island's most sought after products!
With a Vendée campervan hire you're free to do as you please (except drive off without paying – we said you're free, but we didn't say the van was free!), you could also board a ferry for the Ile d'Yeu, another island complete with beaches, a big lighthouse and a fort. Spend a day there, spend several – the joy of a campervan is that you can just play it by ear. Freedom and peace, the perfect ingredients to make your Vendée campervan rental into exactly the sort of restful break you've been dreaming of.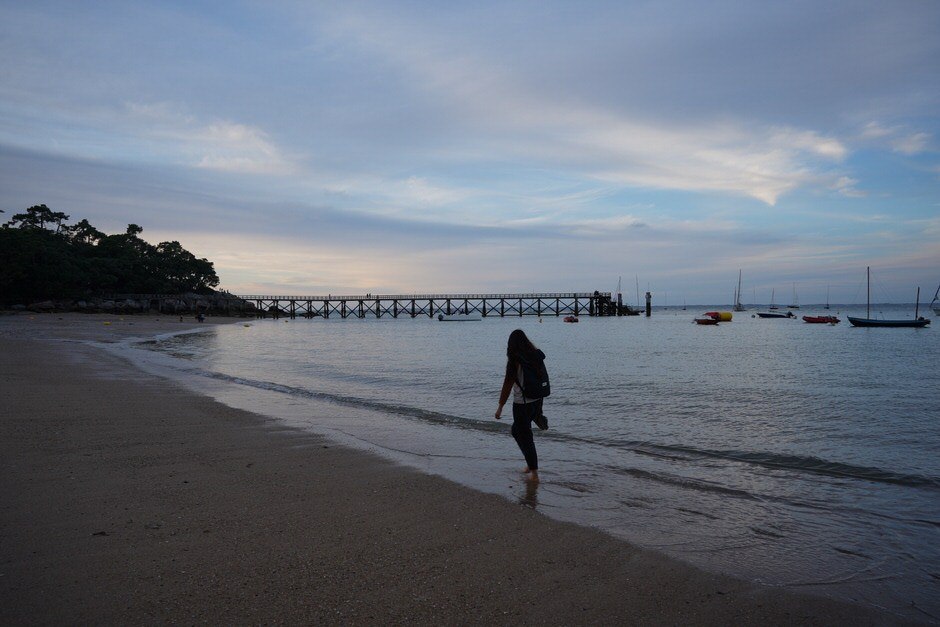 Next, head south along the Atlantic coast, between marshland and beaches, taking in great lungfuls of sea air, until you reach Sables d'Olonne, where you can stroll the streets of the Quartier de la Chaume district, a former fishing village that became part of the town in the 18th century. Savour its very special atmosphere – then go on to savour the very delicious seafood on offer in the resort's many restaurants. No campervan hire in Vendée is complete without feasting on local produce, and here that means Préfou (a type of garlic bread), Vendée ham (made with salt from Noirmoutier), tourtisseau (a type of French doughnut), and oysters of course!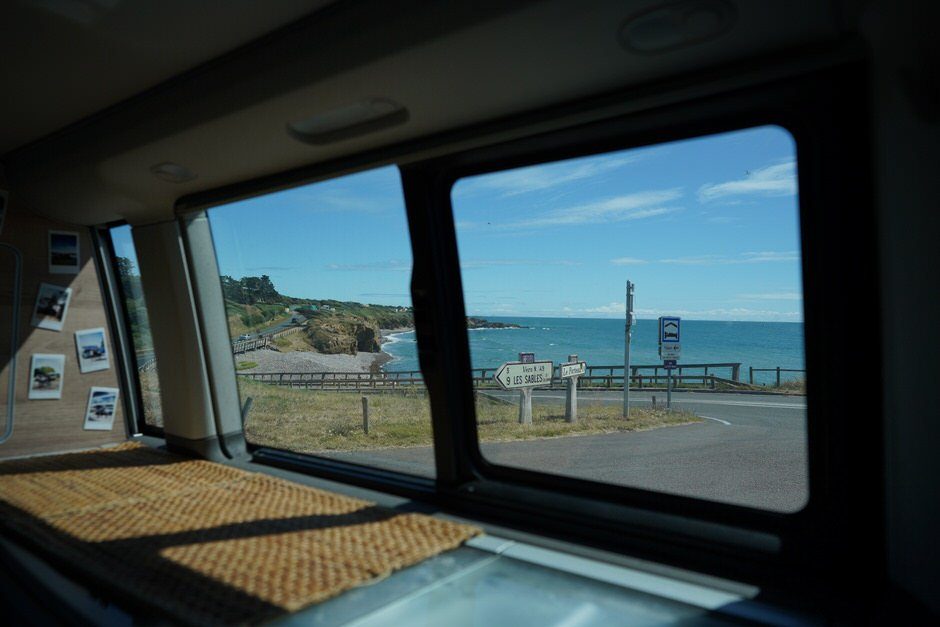 Last but not least, finish off your Vendée campervan hire with a trip to the Parc Naturel Régional du Marais Poitevin, a truly unique nature reserve. Enjoy a tranquil stroll on the beaches of L'Anse de l'Aiguillon bay before jumping into a flat-bottomed boat (with all necessary caution of course!) to explore some of the marsh's multitude of canals.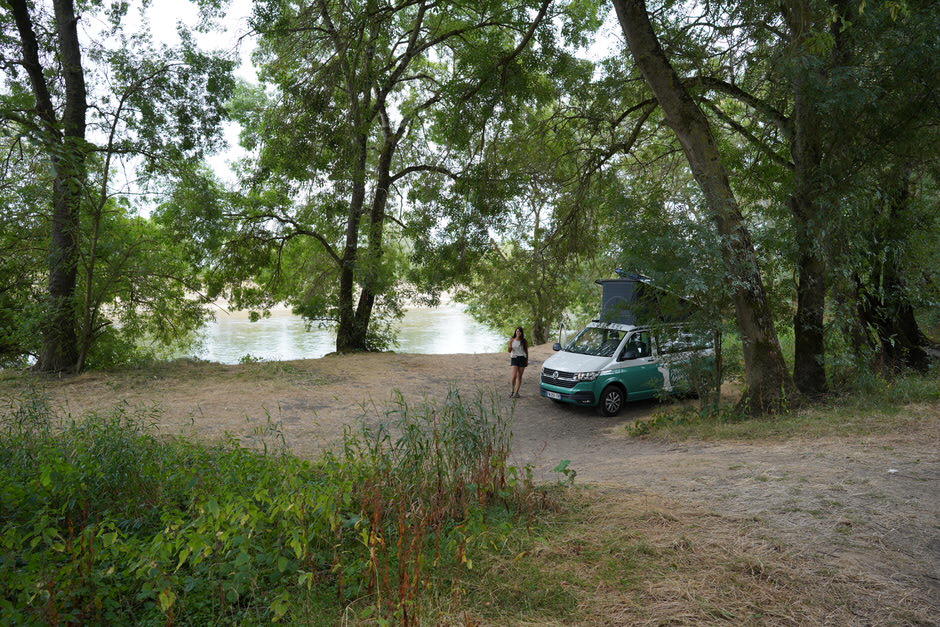 Take a close look at this very special ecosystem, get out your binoculars for a bit of birdspotting, and, above all, fill your lungs with the very best fresh air you can get!
Your campervan adventures in Vendée